The Brownlees and HUUB have collaborated to bring to the market a collection of products for triathletes and swimmers. HUUB have worked with the double Olympic champion, Commonwealth champion and two-time world champion Alistair Brownlee, and his younger brother two-time Olympic medallist, Commonwealth medallist and world champion Jonny Brownlee for over five years.
Throughout the HUUB Brownlee collaboration, Alistair and Jonny sit alongside the triathlon brand every step of the way as their testers and developers, and accept no compromise; if it isn't the best, then they are not interested.
Behind the scenes, the Brownlees had been working with HUUB on their own wetsuit for over two years, but the additional Brownlee swim products started with a request from Ali and Jonny for the ultimate clarity and fit in a swim goggle. This led to the launch of the Brownlee Goggles, available in three lens options the swim goggles feature market-leading clarity, 180+ degree peripheral vision and come in a protective Brownlee case. A tribute to the brothers 2016 Olympic victories is the two additional straps – gold Alistair Brownlee branded and Silver Jonny Brownlee branded.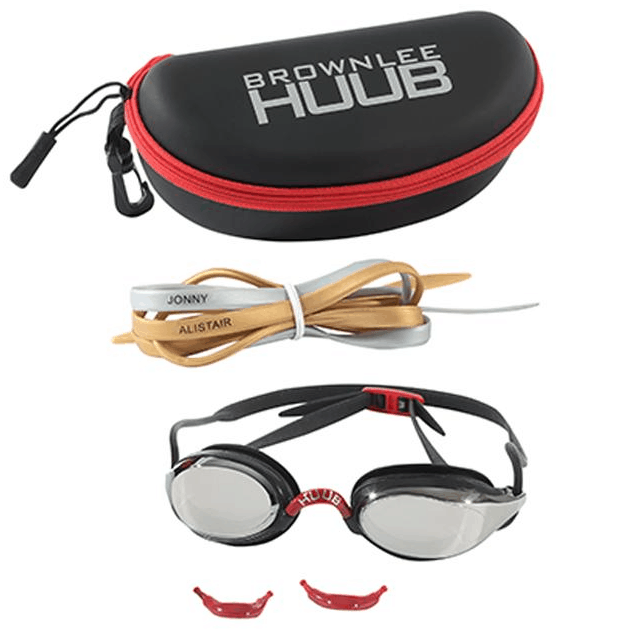 Following the release of the Brownlee Goggle, HUUB introduced a collection of Brownlee Swimwear for both men and women featuring a unique design from each of the podium brothers themselves. The initial launch consisted of Swim Training Briefs and Swim Training Costumes, both in a choice of the Ali or Jonny patterned design.
This month, HUUB released Ali and Jonny versions of the Swim Training Jammer, a longer training Jammer is most peoples preferred pool training wear. All the HUUB Brownlee swimwear is made from a high performance and chlorine resistant fabric, perfect for indoor swim training.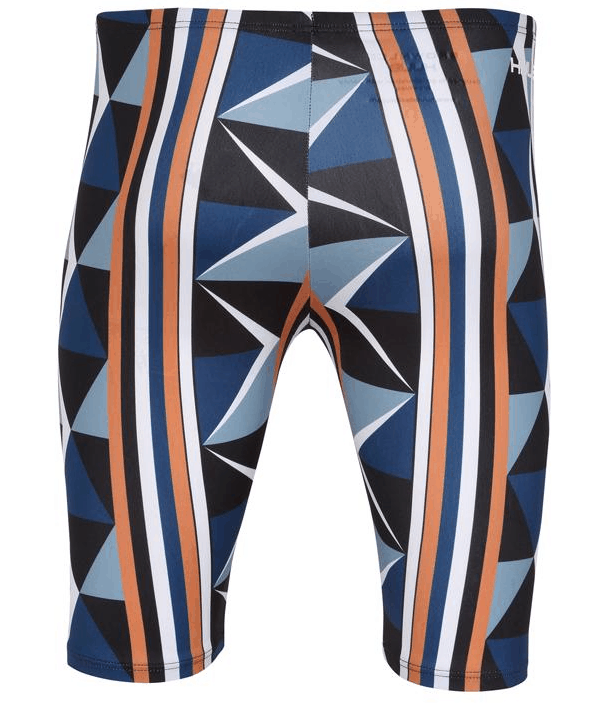 The athlete and brand partnership has resulted in the ultimate wetsuit for elite or race day performance, with the first two deliveries selling-out and 220 Triathlon labelling it 'most wanted' after being highly impressed with the Brownlee Agilis Wetsuit after numerous test swims.
The Brownlee's had two simple goals – they wanted to be able to swim like they're not wearing a wetsuit throughout the full stroke cycle and get their hips and legs as high as possible and keep them there. With this wetsuit, your stroking style can now mimic your non-wetsuit stroking style, delivering a Rotational Freedom™ never before felt. New buoyancy materials deliver never before seen leg lift and lower body buoyancy within regulatory rules. Alistair and Jonny will not sacrifice their performance for anything, so it will come as no surprise that they will not turn to a suit unless it really is the very best they have ever swum in!
You can view the HUUB Brownlee range here: https://huubdesign.com/collections/huub-brownlee-collection