The news from HUUB is a refresh to the Aegis wetsuit, now in its third iteration and hoping to grow on the popularity of the previous versions in the mid range market.
---
The Aegis was HUUB's first mid-range wetsuit to take inspiration and key features from HUUB's top-end models such as Aerious and Archimedes, making it a great seller,  offering performance, value for money, challenging the market with a great looking wetsuit.
Available in both male and female models for the most comfortable fit and with 3:5 buoyancy for men and 3:3 for ladies. This refers to the thickness of the material in the suit to offer distributed float to hold you best in the water. So for the men the suit has a 3mm upper body and 5mm lower. 3:3 for the female suit due to the lower density of female legs meaning less lift is required; science in action.
"The Aegis family of suits offer much more than the price would suggest, with features descending from our flagship Archimedes it has created a price point defining suit that delivers more than expectations."
Stated HUUB's founder and owner Dean Jackson
So what do you get for the Aegis III's price tag of £299.99?:
HUUB exclusive X-O Skeleton™ for exceptional alignment and stroke efficiency

S

uperior panel patterns offer Rotational Freedom™ and ease of stroke

Breakawy Zipper™ delivering the fastest transition

HUUB's exclusive buoyancy levels of 3:5 for men and 3:3 for women

A sleeveless version is also available priced at £249.99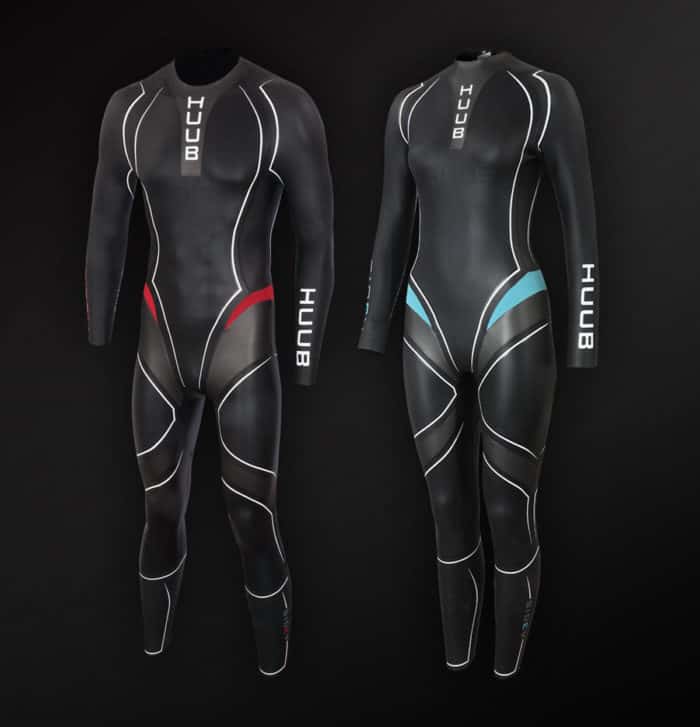 Explicitly designed for triathletes, the Aegis III is perfect for the beginner to the serious or expert triathlete who want both comfort and performance on race day. We will be looking to test out the new Aegis presently and experience how it performs in the water.
In the meantime you can visit the HUUB website and find out more about the wetsuit HERE.