New in for testing: Speedo Fit Neoprene Pro Legskin £85
While not strictly a new product release, the Speedo Fit Neoprene Pro Legskin arrived with us for a test. As it's an existing product on the market, there are discounted prices to be had if you shop around too.
Andy Tomlinson took them for a test swim. Speedo list these as "The perfect training partner". How did our first look go?
---
Website link / contact: speedo.com
Speedo say the Fit Neoprene Pro Legskin features targeted neoprene panels to actively lift your legs in the water, making it the perfect partner for your training sessions. Suitable for use in all four strokes, this legskin offers great freedom of movement, and an internal drawcord provides added comfort and security. The performance fabric is chlorine resistant, lightweight, and long lasting.
First impressions are good and the garment quality is extremely high. The materials feel nice and premium and the stitching looks like it will last the distance. As a training aid this is not something you might wear everyday, but it's definitely worth consideration as another tool in your kit bag. Personally, I would use these for longer training sessions in the pool where I want the feel of wearing a wetsuit, but not having to use a pull buoy.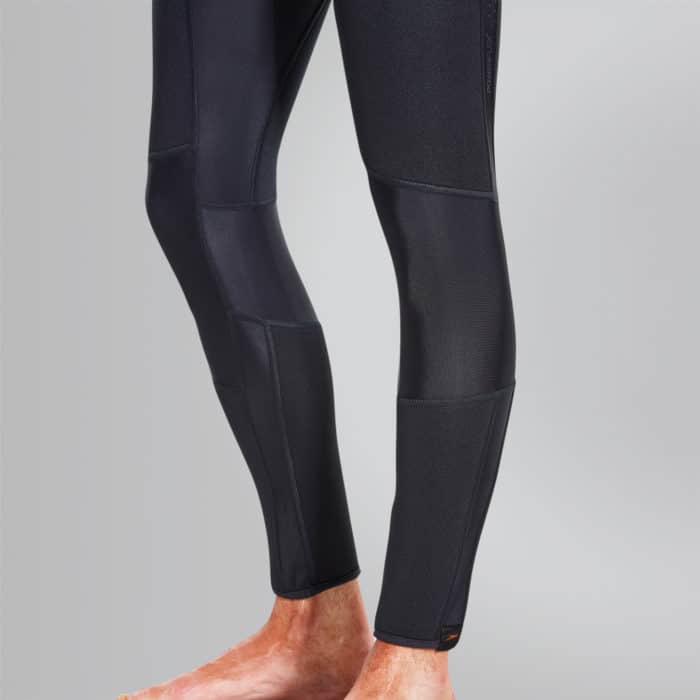 Putting them on was easier than a wetsuit as there is a little more give from the material in-between the neoprene panels. They are snug though but there is good freedom of movement and as Speedo quote, they are suitable for all strokes.
As a training aid they work really well and while they are not (as you would expect), as buoyant as my wetsuit, they do provide adequate lift and would be perfect for longer sessions where you don't want the pull buoy but you want some assistance, combined with the freedom to use your leg kick.
Taking them off was a bit trickier than getting into them but again it was easier than a wetsuit over the ankles.
Key features:
Low profile waistband with internal drawcord for comfort and security
Targeted neoprene panels to actively lift your legs
Designed for freedom of movement so perfect for use in all four strokes
Performance fabric is lightweight and maintains its shape and elasticity in the pool
Higher chlorine resistance than standard swimwear fabrics with CREORA HighClo
UPF 50+ sun protection