Speedo kindly sent us their V-Class Vue goggle to see how good they are in the water. As one of their premium models we headed straight to the pool to test them out.
---
If packaging is half the sales battle then the new Speedo's are on a winner. They are presented in a chunky cardboard box with seductive imagery and inside, a solid plastic carry box of equally high quality which is going to well protect them even in the most roughly treated Swim bag. So far so good for the goggles, and so it should be, they are £55 but shopping around offers some good prices.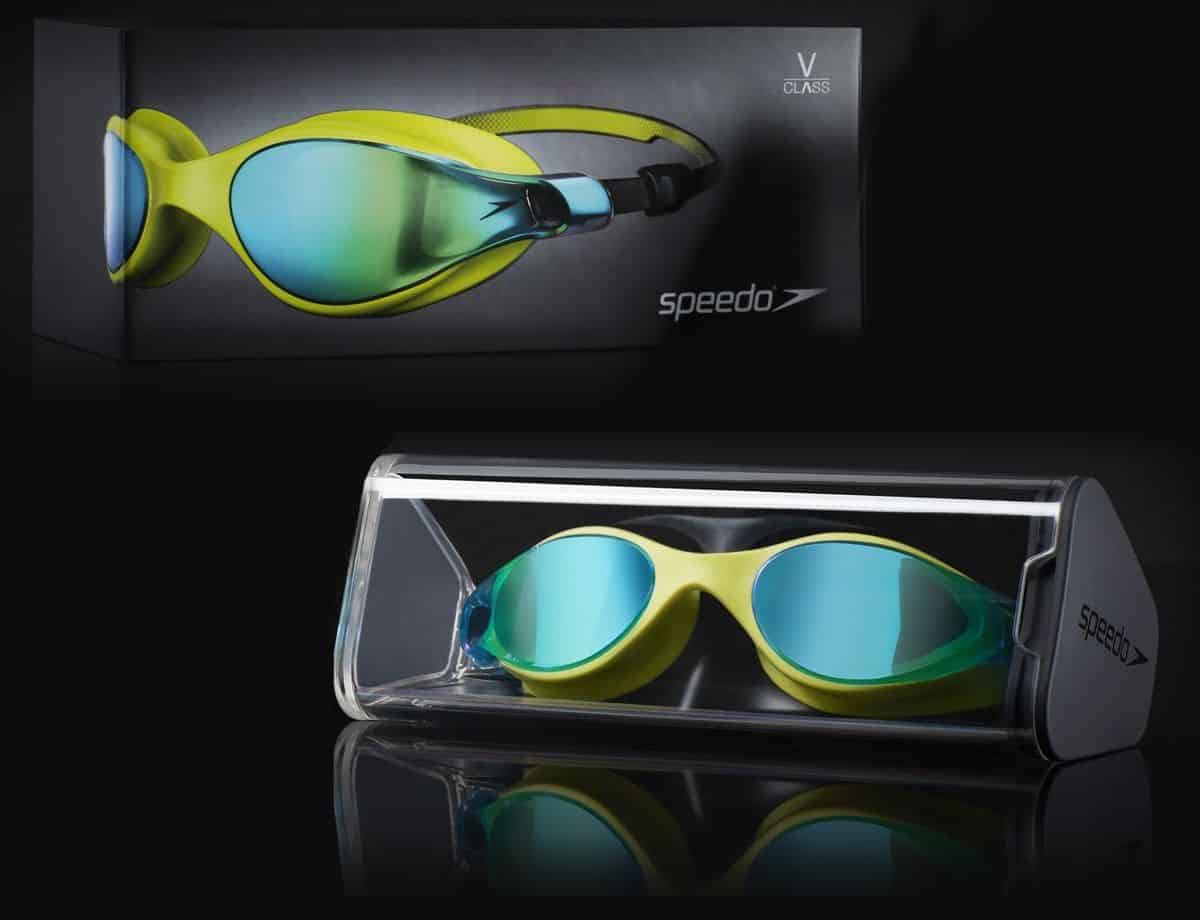 Out of the box but still on dry land the feel of the actual product is premium, the materials appear to be up to the task and I like the nose bridge construction. The one piece moulded body tends to wear better for me than the adjustable clip in designs although some might say at the expense of fit but in use I have never really noticed a huge degree and benefit only more frequently snapped nose pieces.
On this model Speedo offer IQfit for a claimed better fit and this is the result of some extensive global head scanning research at Speedo's Aqualab. All very hi tech!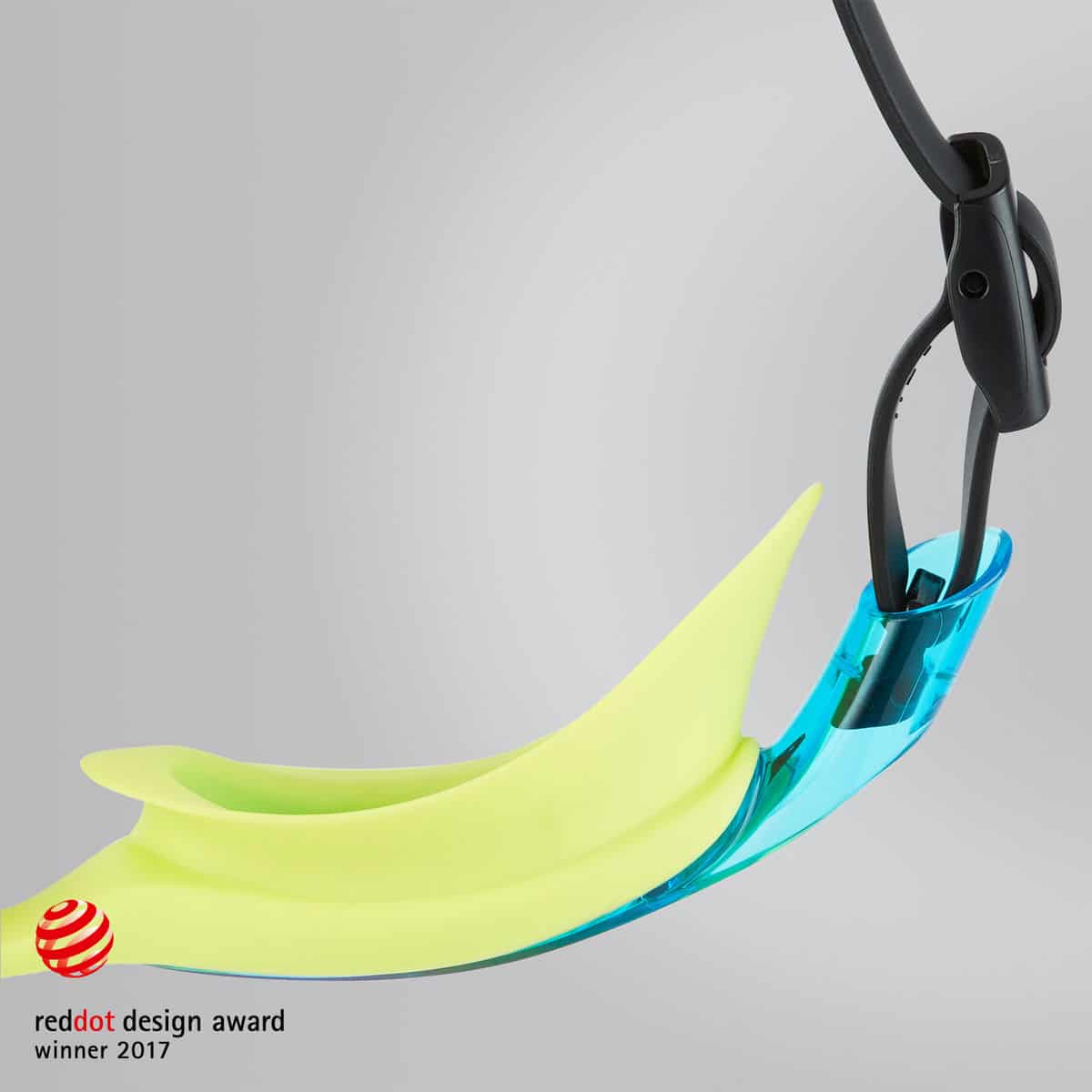 The combination of the nice soft silicone rubber material and the IQfit offer a secure fit. Speedo state that the strap which itself offers Dynamic Side Clips, (more tech!), allows you to wear the goggle with less tension and yes this is the case in the water. At first it might take a few seconds of adjusting to find your sweet spot but you do seem to be able to swim without too much strap tightness and this does support Speedo's claim of reducing red marks around the eyes.
Looking at Speedo's checklist of outstanding features, 2 x anti-fog, enhanced peripheral vision, leak-free, male and female design etc are all there and the past few weeks of use show nothing to the contrary. They are holding up very well.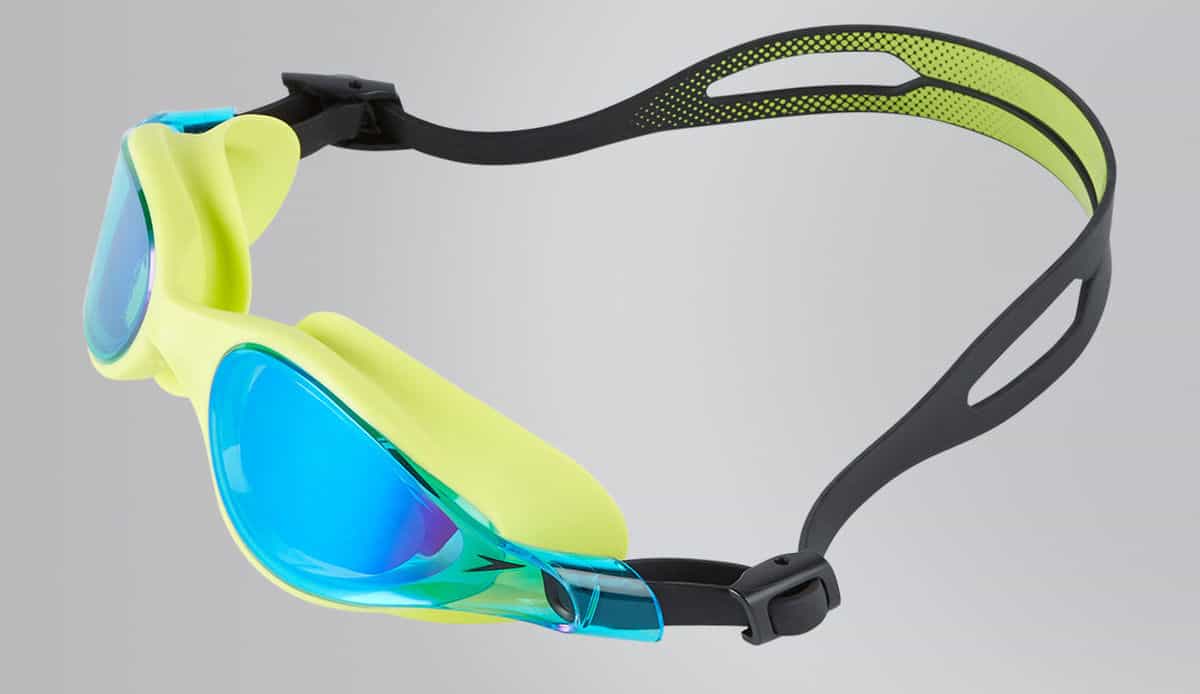 The V-Class offers a high end goggle for those looking for a great swim experience. The only point I will make here is on the point where the strap meets the goggle. The design does not seem as streamlined as it could be but looks to offer potentially greater strength over some rival goggles. See! A tiny point and one that will not make a bit of difference to 99.99% of swimmers. In this case I'd rather have a stronger and longer lasting goggle.
In the water the goggles offered very good vision, lenses without fog and reduced  pressure around the eye sockets. These goggles are perfect for those long pool or lake sessions where comfort is going to be your main concern. The V-Class are outstanding in this area and whilst it does take a few lengths to get the feel for them not sucking your eye balls out, once you realise they are not letting in water and after a few tumble turns they are still on your face you will start to trust them and enjoy the fit.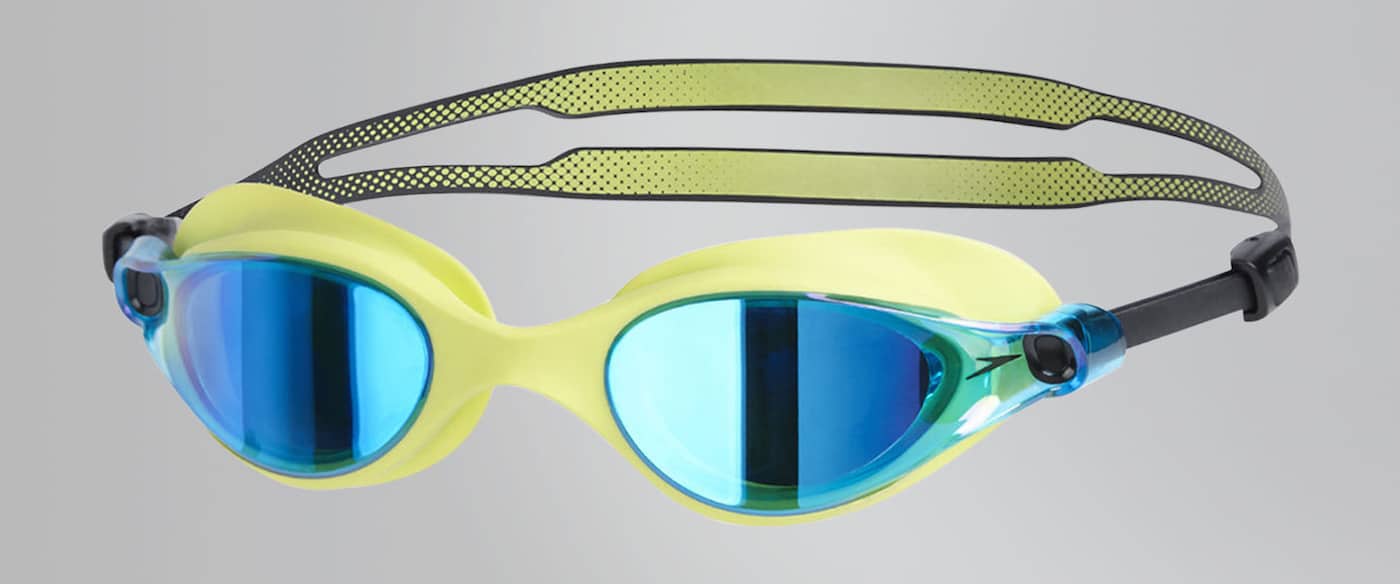 As with all goggles there are going to be some people who experience a less than perfect fit, I can't guarantee leak free swimming for all but in my use so far they have been leak free.
If you are going to find an issue it will no doubt be on price but they sit in a tier with other brands top models and are not over priced in this club. If you are looking for great fit, solid construction and comfortable performance you will not be disappointed.
Find out more about the Speedo range here.