I first highlighted the SFT Intelligent Training Aid Drink Bottle from Swim for Tri (www.swimfortri.co.uk) in November last year, under the heading of… Because sometimes, simple just works!
The 750ml, manufactured by Tacx water bottles have the added benefit of including six detailed and structured swim sets on the side of the bottle, proven over the last two decades by the Swim for Tri coaches. If you get to the pool (soon, hopefully…) and don't know what to do, here's a remarkably simple and cheap solution.
The Session in a Bottle now has its own web page (sessioninabottle.com), and the range has now expanded with the addition of a third (pink) bottle now available to order, each with a different coaching focus.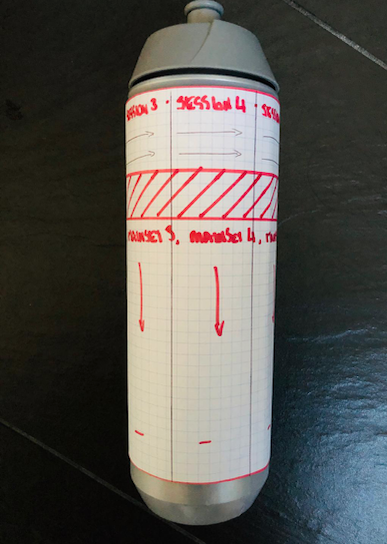 You can now choose:
The General (Blue & Silver) – the original: General Fitness FC Work – sessions start at 2.8km and finish at 4km Building in small increments with each session.
The 19 (Blue and Orange) – Middle Distance – ideal preparation for racing 1500m – 1900m events
The 38 (Blue and Pink – new addition) – Long Distance, would be helpful for a swim event based around 3.8km
While each bottle includes six sessions, with a full breakdown of warm/up, sub-set, main-set and cool down, Swim for Tri also have online a series of videos (HERE) and 'how to' guides (HERE), to support you and make sure you get the best out of the sessions too.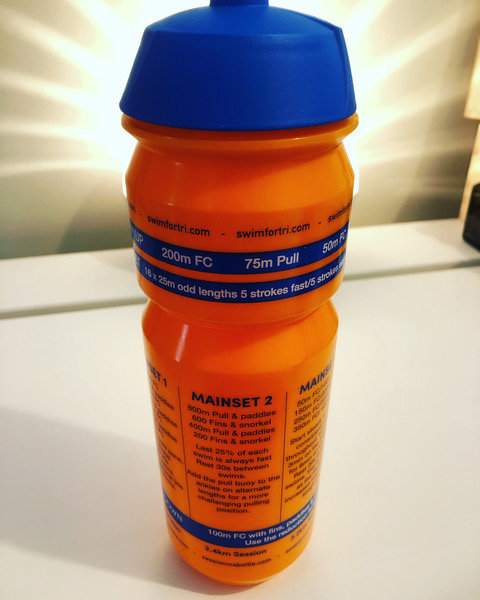 As we said when we first saw them, if you can't get to coached sessions and are not sure how to structure your solo swim sessions, what's not to like?