A simple way to remember your swim set!
Its full name is the SFT Intelligent Training Aid Drink Bottle – but the simplicity (and value) of this new water bottle from swim specialists, Swim for Tri, could – and perhaps should – make it an ideal stocking filler for many this Christmas.
What is it?
It's a drinks bottle! It's a quality one though, large size (750ml), manufactured by Tacx
The bottle is printed with six of Swim for Tri's proven fitness sessions
In a world of high tech, marginal gains, complex and typically expensive solutions… here's a cheap product that could potentially deliver you a lot of value. if you are the sort of athlete that turns up to the pool, training solo with no particular session structure and reverts to "I'll just do a steady 1500" far more often than you know is reasonable, this is a pretty risk free purchase.
Around the body of the bottle are six main sets from Swim for Tri's tried and tested fitness sessions, used within their 12-week courses. The top and bottom features details for warm up, subset and swim down.
The six sets (in total), vary from 2.8km up to 4km and include rest period details and note on session targets.
And that's it – simple, and probably all the better for being so straightforward!
No need to forget your session – and no need to forget to drink. Job done. What's not to like?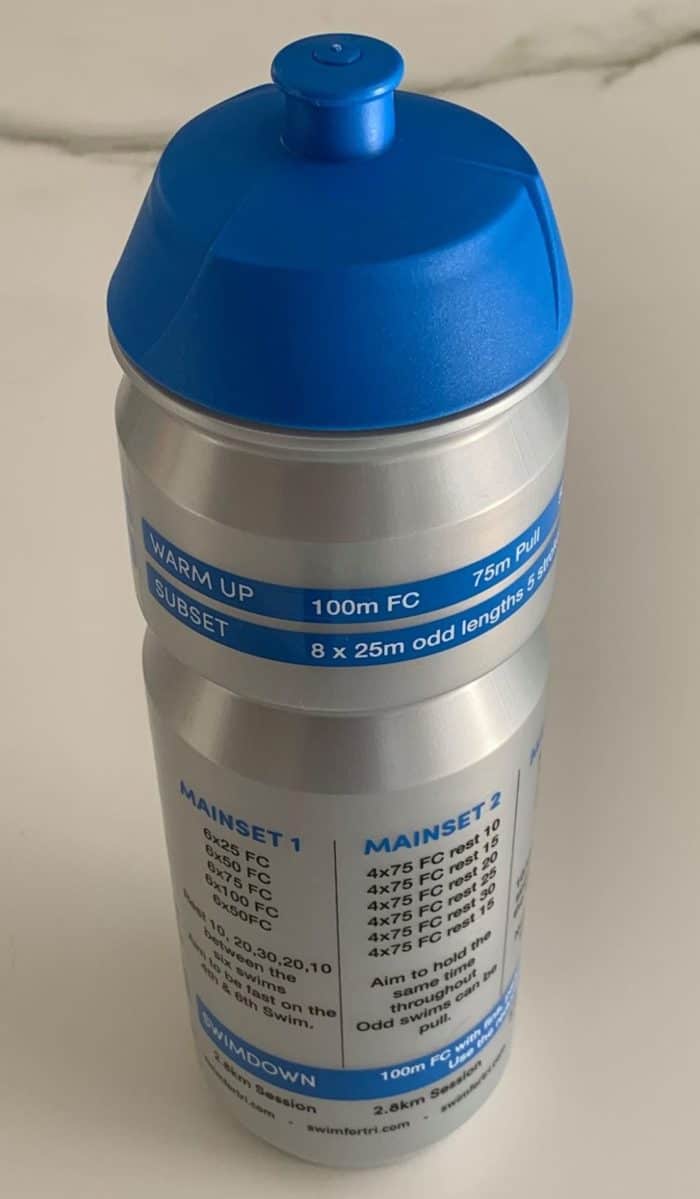 Don't skip your warm up and subset…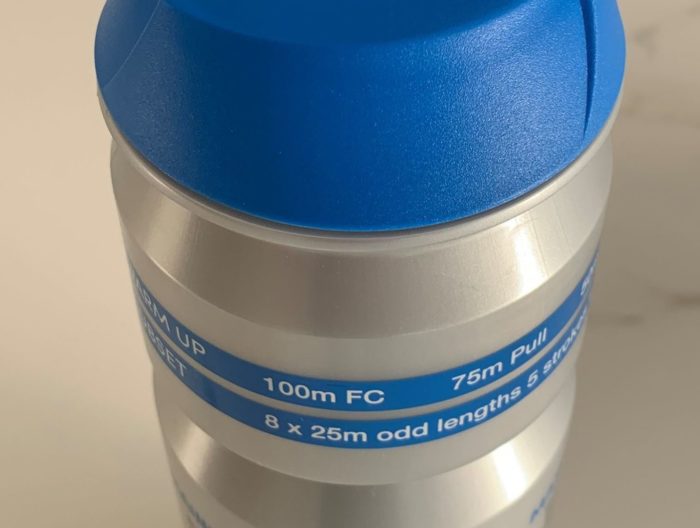 And don't miss your post main set swimdown either!