Is it time to forget about your previous experience with bone conducting headphones and revisit the technology? AfterShokz Xtrainerz Waterproof Bone Conduction MP3 Headphones have just launched and available here.
---
Founded in 2011, AfterShokz have been producing bone conducting headphones for sports and leisure with their open ear technology. We have had a chance to try out the latest Xtrainerz model prior to its major launch and we will have a full review and comparison test coming soon.
Admittedly early models that pioneered the technology were met with skepticism and doubt and in many cases, probably very justified. The idea is great; an open ear technology that allowed you to still be aware of sounds around you. This is especially appealing when running or sports around traffic. However, many early attempts have given the technology a bad name in terms of audio reproduction. Driving and developing this market, AfterShokz are this week launching the Xtrainerz, a waterproof bone conducting MP3 headphone that promises leaps forward in audio quality.
As the official headphones of England Athletics, AfterShokz are supporting the sports market and aiming at swimmers, cyclists and runners as these sports lend themselves to the benefits of training with music or audio to keep you motivated.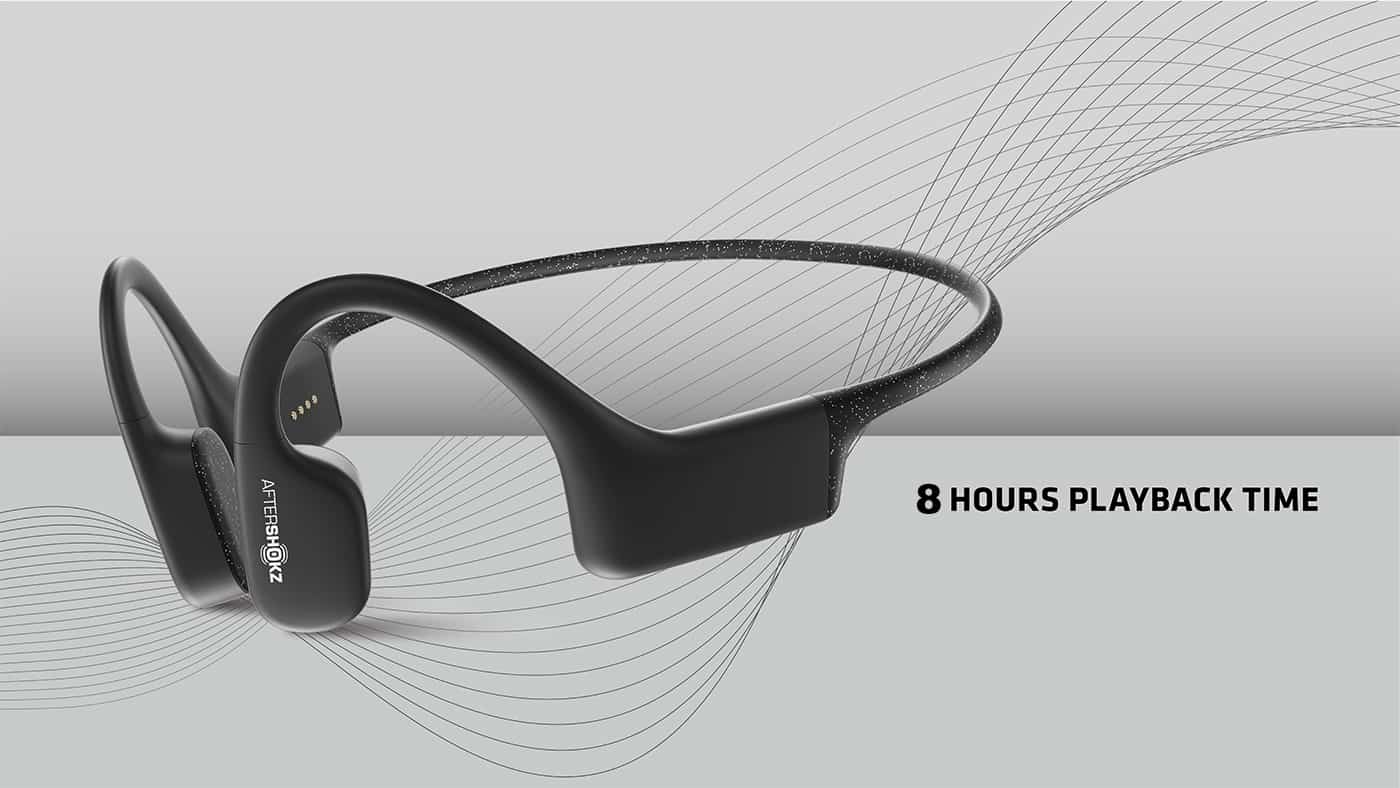 Swimming especially can be a lonely and repetitive sport, following the black line for long periods. The addition of music or a podcast can pay dividends. Typically swimming is not a sport that has been well supported by the headphone market as delivery of good enough audio quality in the water has been mostly historically poor. There are headphones out there that are designed for swimmers, but they are mostly in-ear technology that further isolated the swimmer from their surroundings and with mixed audio quality. In-ear models need to be pushed deep into the ear canal to work effectively and can cause ear pain.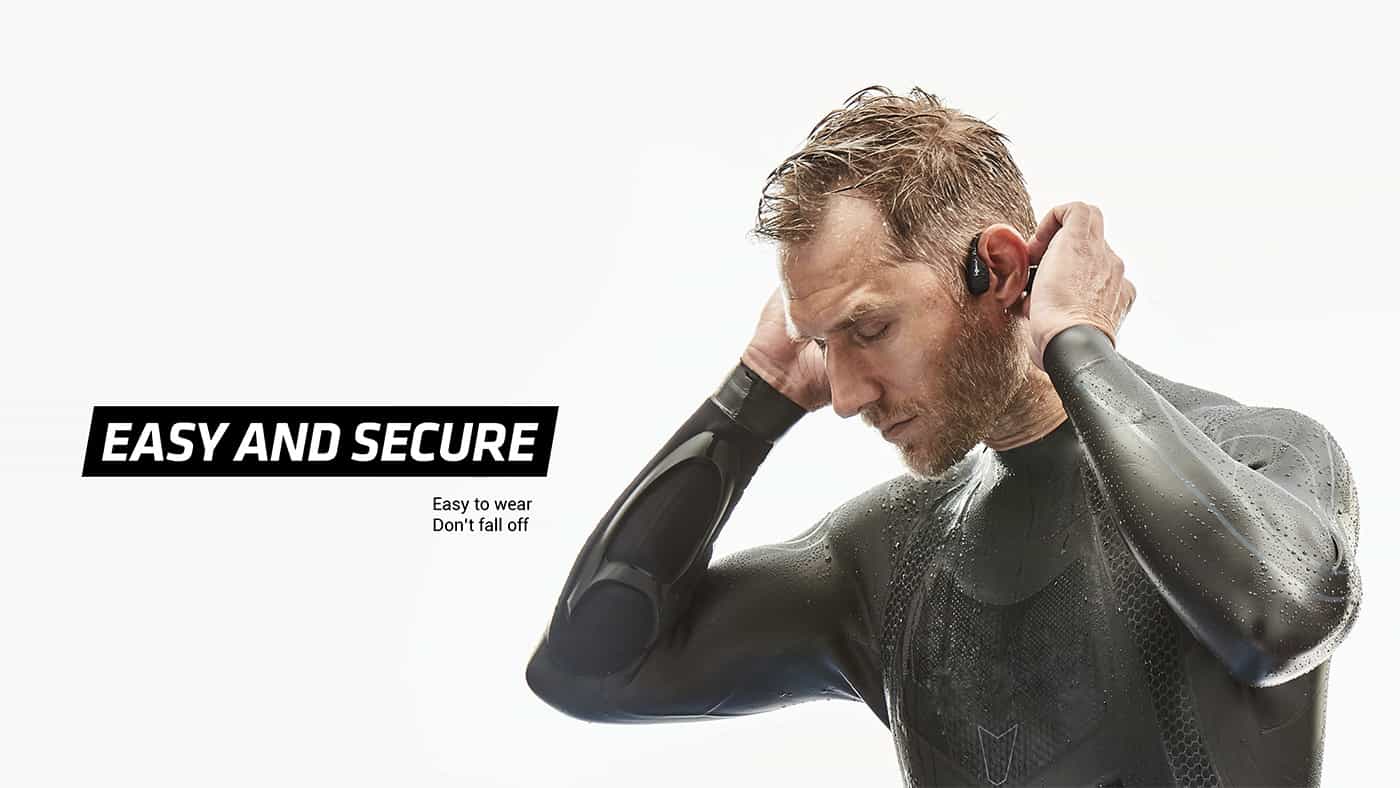 Another factor with swimming to consider is that Bluetooth is not an effective method to feed music to your ears in the water, Bluetooth does not perform underwater hence the onboard 4GB storage to deliver uninterrupted playback. In the pool this makes perfect sense as you also won't be anywhere near your phone for streaming via Bluetooth. Even whilst running, streaming from a compatible watch etc can deliver patchy results to Bluetooth headphones.
A full test is coming shortly to see if these are the kings of the swimming pool! They are available now on Amazon here.
Key Product features:
Compatible with MP3, WMA, AAC, FLAC, WAV
Continuous playtime: Up to 8 hours
Charge time: Less than 2 hours
Water resistance: IP68 (2 hours underwater at 2m)
Warranty: 2 years
Memory: 4GB (Up to 1,200 songs)