British triathlon star Lucy Charles-Barclay hungry for more success in 2019
Charles-Barclay talks about sacrifices, support and female inspiration while celebrating International Women's Day and new partnership with CeramicSpeed
For British professional triathlete Lucy Charles-Barclay, 2019 is the year she intends to complete some unfinished business, and convert her two second places at the Ironman World Championships in 2017 and 2018, into victory.
Charles-Barclay said: "I am someone who loves to race, especially at the major events. I want to race the best athletes in the world and see how I compare. For me, it is not all about winning but knowing you left it all out there on the course and you gave it everything you had on the day. In Kona last year I achieved that. I left the island satisfied, but hungry for more."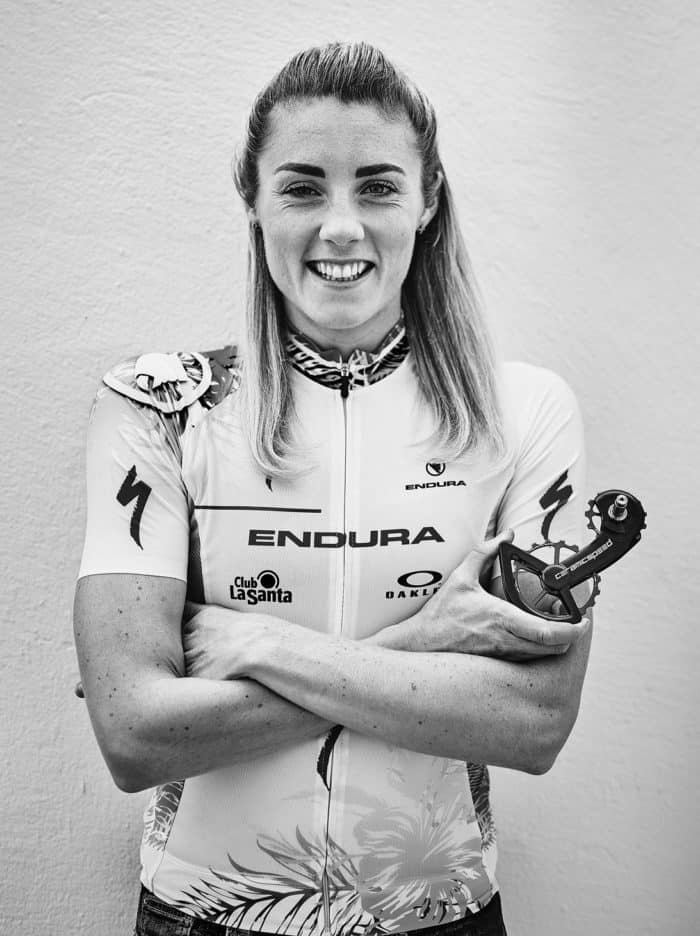 Charles-Barclay acknowledges that for her to make the jump to the top step of the podium and claim the title of World Champion, she has to continue to develop as an athlete, becoming stronger and more robust. She acknowledges that this comes at considerable cost, as she tries to balance training, racing and life with husband and fellow pro triathlete Reece Barclay: "My whole life is centred around being a full-time professional athlete. Our wedding had to be in our off-season as it just wouldn't work around training and racing. We were back training the day after – we ran 18 miles while I was still in my wedding hairdo – and our honeymoon will have to wait until the next off-season."
https://www.instagram.com/p/BrnBrG3h82W/
This focus and commitment comes from Charles-Barclay's early support, inspirations and mentors: "I am very fortunate to come from a sporty family. My parents would always take me and my sister swimming or cycling at the weekends."
Her triathlon heroes are Chrissie Wellington and Lucy Gossage: "Both are amazing athletes and role models. I was lucky to meet Lucy in my very early days of triathlon and she has been a mentor and friend to me ever since. It's truly inspiring to see her balance being a cancer specialist and a professional triathlete, while also being a lovely, down-to-earth person."
Charles-Barclay's husband Reece is also a source of inspiration: "For his ability to pick himself up when things don't go to plan. This sport is so tough and he has suffered more than his fair share of setbacks. I admire his ability to re-motivate himself and rebuild for the next race. He is the most dedicated, hard-working athlete and coach I know."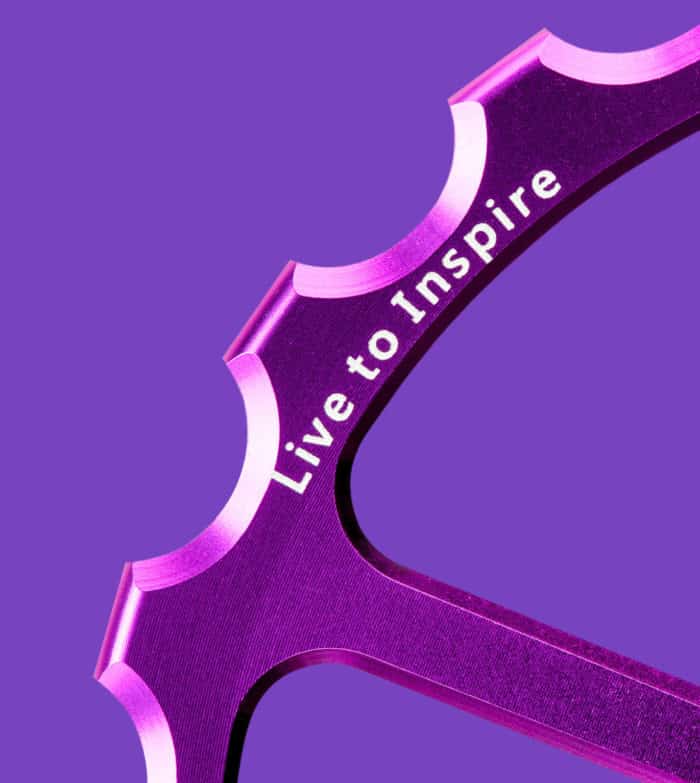 This year also sees Charles-Barclay launch a new partnership with world-leading bearing specialists CeramicSpeed, which will see her ride on their Oversized Pulley Wheel System (OSPW) throughout the season. To mark this and the announcement of the partnership on International Women's Day, Charles-Barclay has been presented with one of only three limited edition OSPW sets from CeramicSpeed. Specially engraved for the occasion, the purple pulley wheels have her name and personal motto 'Live to Inspire' on them.
CeramicSpeed's Executive Vice President Martin Banke said, "CeramicSpeed is committed to supporting female athletes equally, and we wanted to mark this year's International Women's Day by making a very limited set of OSPW in honour of women in sport. These will be presented to our latest athletes Lucy Charles-Barclay and Marta Bastianelli, recognising their fantastic achievements. We look forward to celebrating another year of amazing results with them both."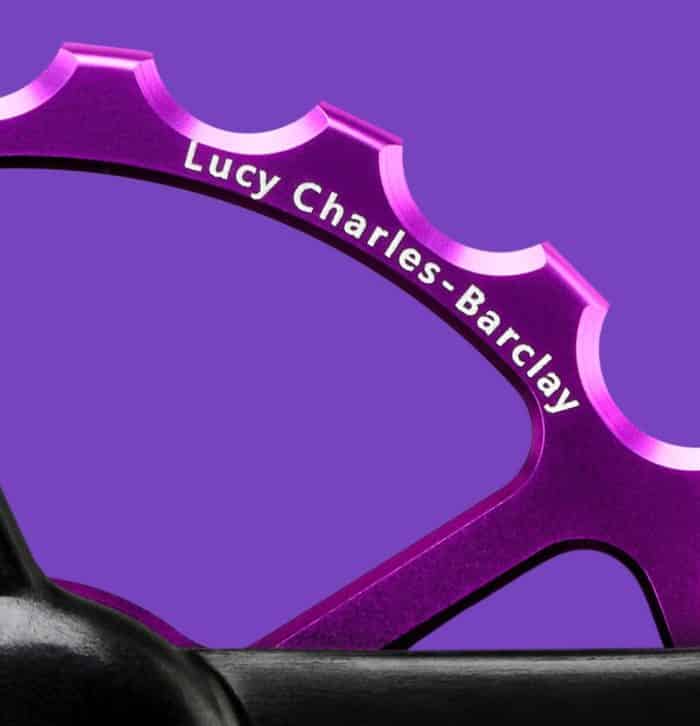 25-year old Charles-Barclay said: "I would like to think I have a good few years before I hit my prime in this sport, which is exciting, but of course that doesn't come without hard work and dedication. I don't resent having to make the social sacrifices, but it can be tough not seeing my family very often. I am lucky to have very supportive friends and family and it's all worth it when the results come on race day!"
Catch up with all news at ceramicspeed.com or follow on Facebook, Instagram and Twitter.