Live Facebook Q&A on how to use Zwift
If you've still not tried indoor training platform Zwift, or are struggling with specific aspects of it, a live Facebook Q&A tonight (Thursday) might well help.
Hosted by Joanne Murphy, a familiar face and voice of IRONMAN commentary and announcing in the UK and Ireland, she will be hosting a panel of experienced cyclists and riders from Team IRL Cycling.
We are big fans of Zwift here on TRI247, and also have several resources and articles written which may be of use if you are looking to better understand the platform.
Here are the details for tonight's Facebook live event.
---
Team IRL Cycling to Host Zwift Information Session
Indoor cycling and Zwifting in particular has boomed globally since the start of the COVID19 pandemic. From elite cyclists to the leisure rider and weekend warrior, keen cyclists and recent lovers of the sport, have been utilising the virtual platform to get or stay fit, connect with communities from across the world and enjoy the fun of virtual racing all whilst enjoying the benefits of cycling from the comfort of their homes.
Team IRL Cycling is one of the largest online cycling communities globally with a variety of weekly social rides, training sessions, racing leagues and a desire to support and educate its growing community to maximise their enjoyment of the cycling platform all whilst benefiting from greater health and wellbeing through cycling.
On Thursday 21st January Team IRL Cycling will host a live Facebook Q & A at 8:30pm featuring experienced cyclists and Zwift riders, Richie Sheerin, Phil Ó Condúin and Oliver Harkin, the panel will be moderated by Joanne Murphy of Tri Talking Sport.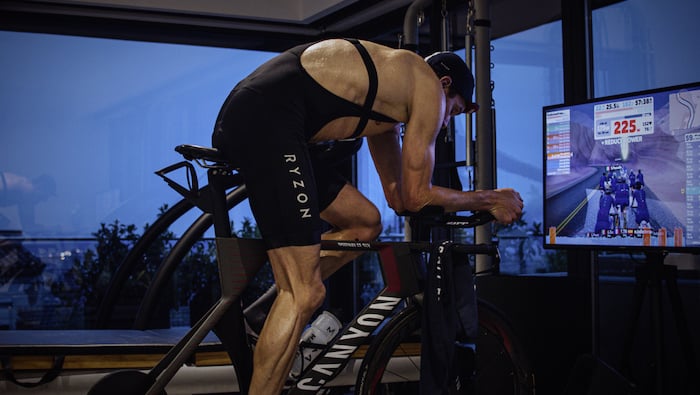 With a wealth of experience across the panel in cycling, triathlon and endurance sport generally there will be plenty of insight, information and encouragement provided throughout the session. Regardless of your level of ability, fitness or indeed ambition, this will be worth tuning in to. The Q & A will cover many aspects of Zwifting, from getting set up, to racing tips, training and coaching tips, to joining events, how to connect to ZwiftPower, what is sand bagging, hydration during workouts, ZRL and much more.
Whether you are yet to join the online cycling world, are an experienced zwifter or simply want to find out more about how you can maximise the use of the platform for fitness, fun and friendship, be sure to tune in. If you have particular questions you'd like to put to the panel in advance, complete this form https://forms.gle/jRrdsGHMmnMMtrQXA; questions will also be taken live from the viewers during the one hour broadcast.
For more information on the event or to join the Team IRL Cycling Community Click HERE
Tune in to the live Q & A on the Facebook page HERE