At this year's Rouleur Classic show, while chatting to Alistair Brownlee on the Zipp stand we noticed an electronic gadget sitting on the valves of the wheels. Our first thought was that they were some sort of security tag to stop someone taking the wheels without permission, but on closer inspection we realised they were a pair of TyreWiz made by Quarq (SRAM's digital product arm).
What is TyreWiz?
The concept is pretty simple. The TyreWiz monitors come attached to a valve which you swap out with your current valve (the tube needs to have a removable Presta valve core, which most do). The monitors will work on tube or tubeless tyres (and those with sealant in), and once installed they can monitor air pressure in real-time and the relay that data to your cycling computer or smartphone. You can also record that data and then review post-ride to track changes over a ride for example.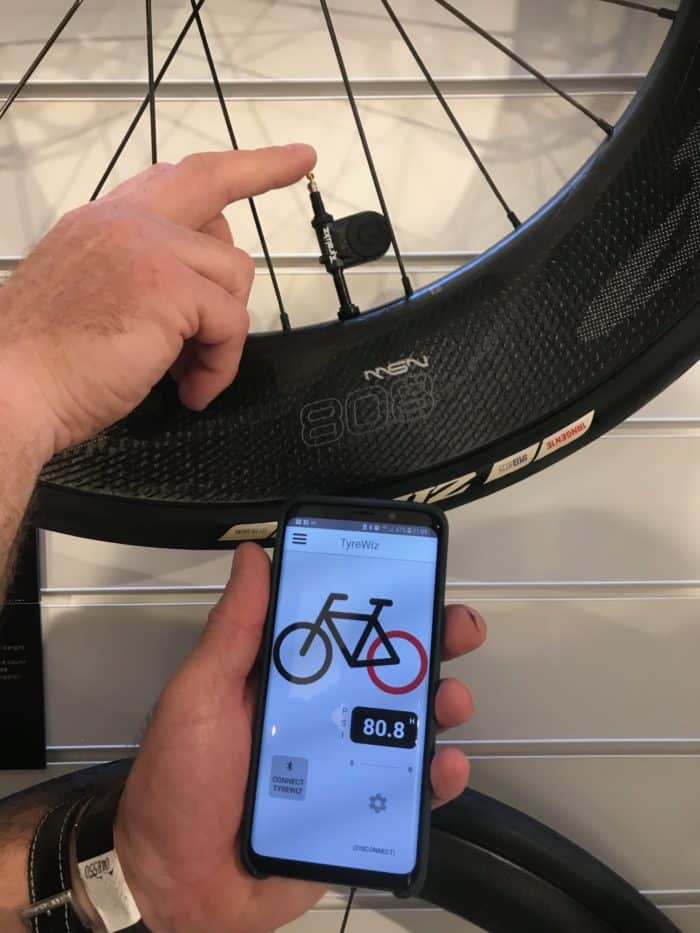 For the first time, riders have access to highly accurate real-time tyre pressure data to make decisions that can affect rolling resistance, traction, tire wear, and rider comfort.
Once installed and connected to the App, the user can then set pressure alerts to warn of any changes in pressures. The unit also has a green/red light on it so you can see straight away if the pressure has changed. The unit is pretty lightweight and powered by a long-lasting cell battery that the user can replace themselves.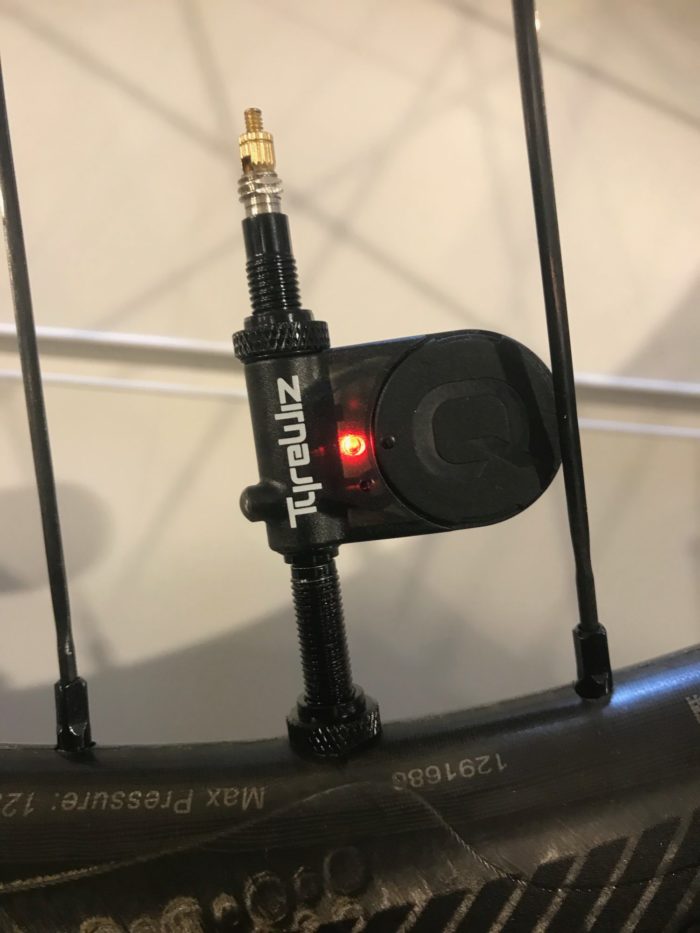 To activate, you just have to spin the wheel and the unit will then transmit (and the light will flash green or red depending on tyre pressure setting). It is worth noting that you need your phone nearby and to move the wheel to get a reading. Anyone who is looking to monitor their tyre pressures in transition while they are sitting in bed will have to wait for a further update in technology….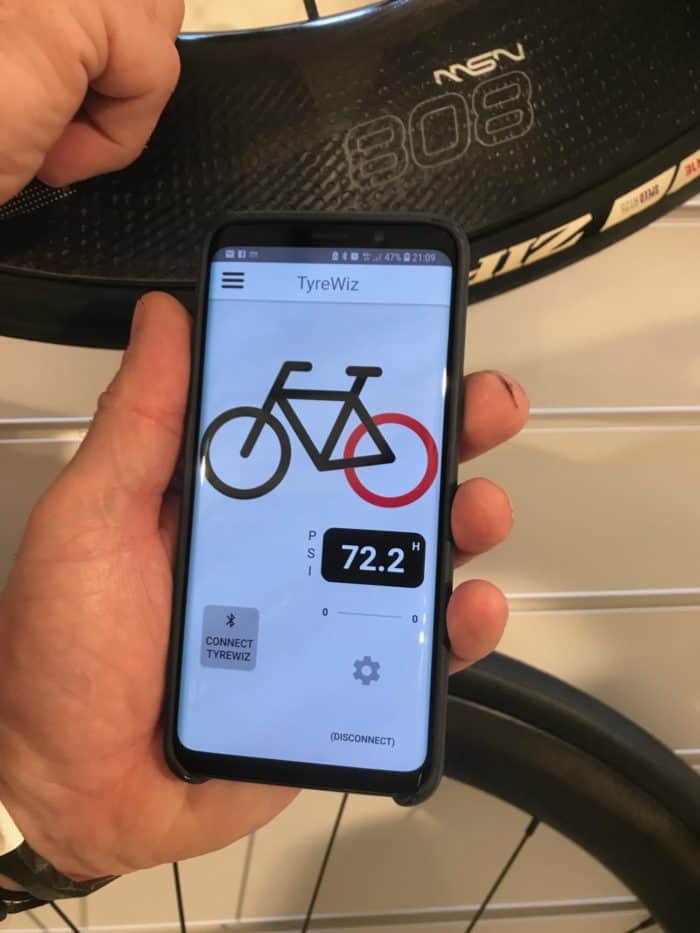 Tyre pressure monitoring has been used successfully in the car industry for many years so it is interesting to see it being used on bikes and we are looking forward to getting a unit to test. The units are available to buy now and retail at £229 and come with two TyreWiz sensors, batteries and valve core removal tool in the box. More details are available on the Quarq website.
A gadget for the (wo)man who has everything? Perhaps – time will tell on that front. One thing we do know from history is that such technological developments can quickly advance over time and, in some instances (power meters and GPS units, two great examples), quickly become the norm. It will be interesting to see how the implementation of tyre pressure monitoring in bicycles develops.
Features & Benefits
Designed for road, mountain and gravel.
Personalized tire pressure recommendations in the smartphone app for iOS and Android.
NFC pairing for fast and easy connection by BLE to a phone.
Data reported with +/- 2% accuracy at .1 PSI resolution.
Broadly compatible with tires that use a removable Presta-style valve core.
Inexpensive, user-replaceable CR1632 battery lasts for 300 hours.
IPX7 dustproof/waterproof rating.
TyreWiz monitors air pressure in real-time and relays the data to a cycling computer or a smartphone.