Something new from Zwift – Watopia's Fuego Flats
Perfect new (virtual) roads for your TT / Tri training?
If, like me, you are a regular user of the Zwift indoor training platform, then news here of some new roads for you to ride their virtual world of Watopia. The Fuego Flats is an extension to the roads of Watopia, offering 20km of paved – and flat – roads, which should provide a valuable new addition in terms of training for TT and Triathlon events. It would appear that an inaugural Zwift TT race is coming soon too.
Here are the launch details.
---
WATOPIA EXPANDS WITH 'FUEGO FLATS' DESERT EXPANSION
Latest 20km expansion to serve time trialists and flatland lovers
Zwift, the global online training and racing platform for cyclists, today opens the roads to the latest expansion on Watopia. One year on from the launch of Alpe Du Zwift, Watopia's latest expansion is the first course focused on flat roads, the Fuego Flats.
Much in the same way Zwifters called for an alpine climb like Alpe Du Zwift, flat roads are something that many have been keen to see added to the island of Watopia. Fuego Flats delivers on this request with 20km of paved road, open to all levels of Zwifters.
"As a New Yorker, I personally love to ride the rolling New York (Central Park) course – it brings back great memories for me." Says Eric Min, Zwift CEO and Co-Founder. "However, it's not an easy course unless you really know how and where to make your efforts. Sometimes, we all just like to have some fun on the flats, and I know a lot of Zwifters out there will enjoy the new Fuego Flats – myself included. Not only is it something for the sprinters, but it also opens up whole new possibilities to cater for our Triathlon and Time Trial audiences."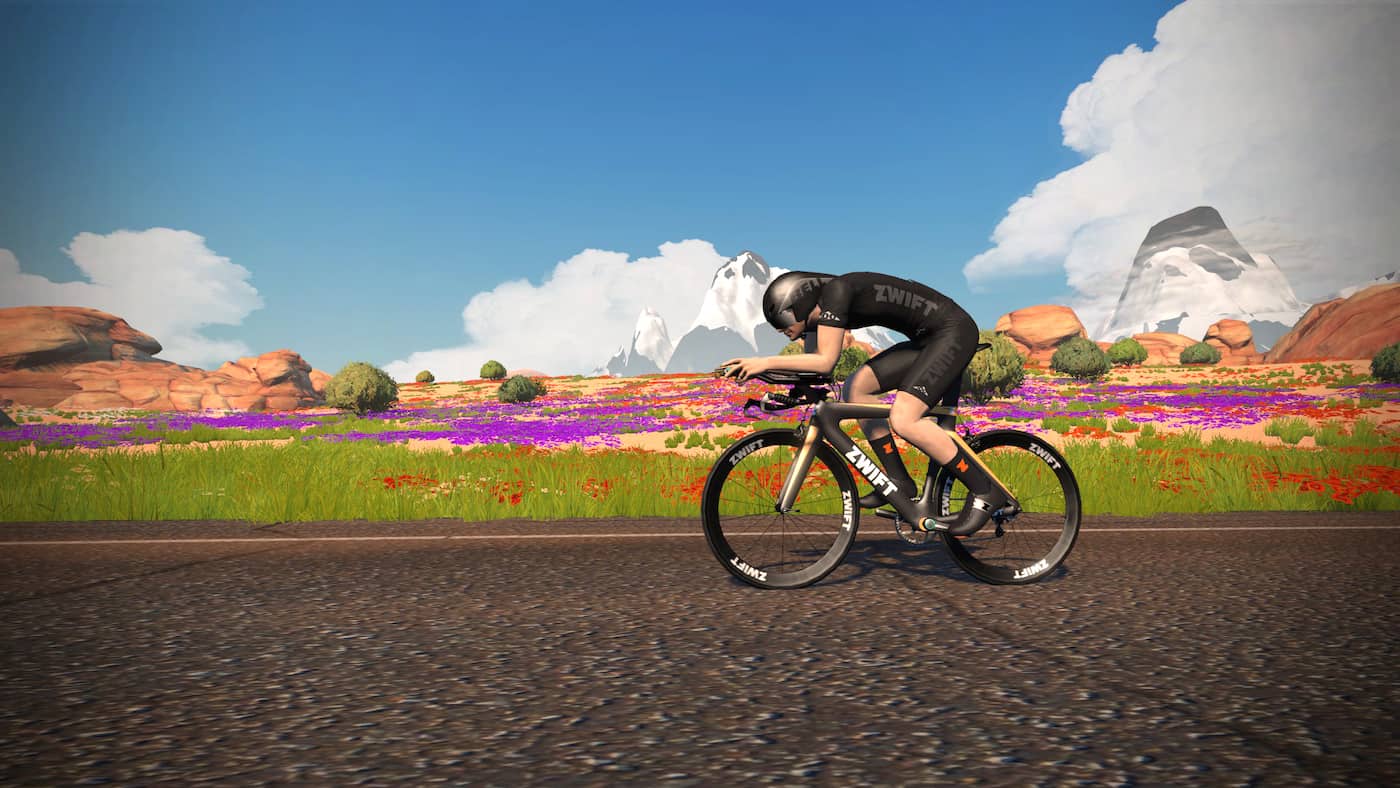 The main route has just a few mild gradient changes, making it equally ideal for an easy ride or all-out effort. Tracking at 10km out and 10km back, a roundabout at the road's end lets you see the desert from all sides or exit the desert near the base of Watopia's Epic KOM climb.
Flat roads also mean fast roads. Riders can test themselves on two new segments in the Fuego Flats—a 500m sprint and a 7km long effort— and aim to place on the leaderboard. Indeed, Watopia's latest expansion is the perfect playground for both Time Trialling and FTP testing. Stay tuned for our upcoming inaugural TT race.
Fuego Flats is an area packed full of scenery that takes inspiration from the surrounding areas of Zwift's HQ in Long Beach, CA. Zwift's desert area draws influence not only from Death Valley, a place where Zwift Co-Founder Jon Mayfield has spent some time riding double centuries, but many of America's deserts. You might recognise parts of Moab, the Antelope Canyon in Arizona, Mesa Verde cliff dwellings in Colorado, and the annual California Super Bloom.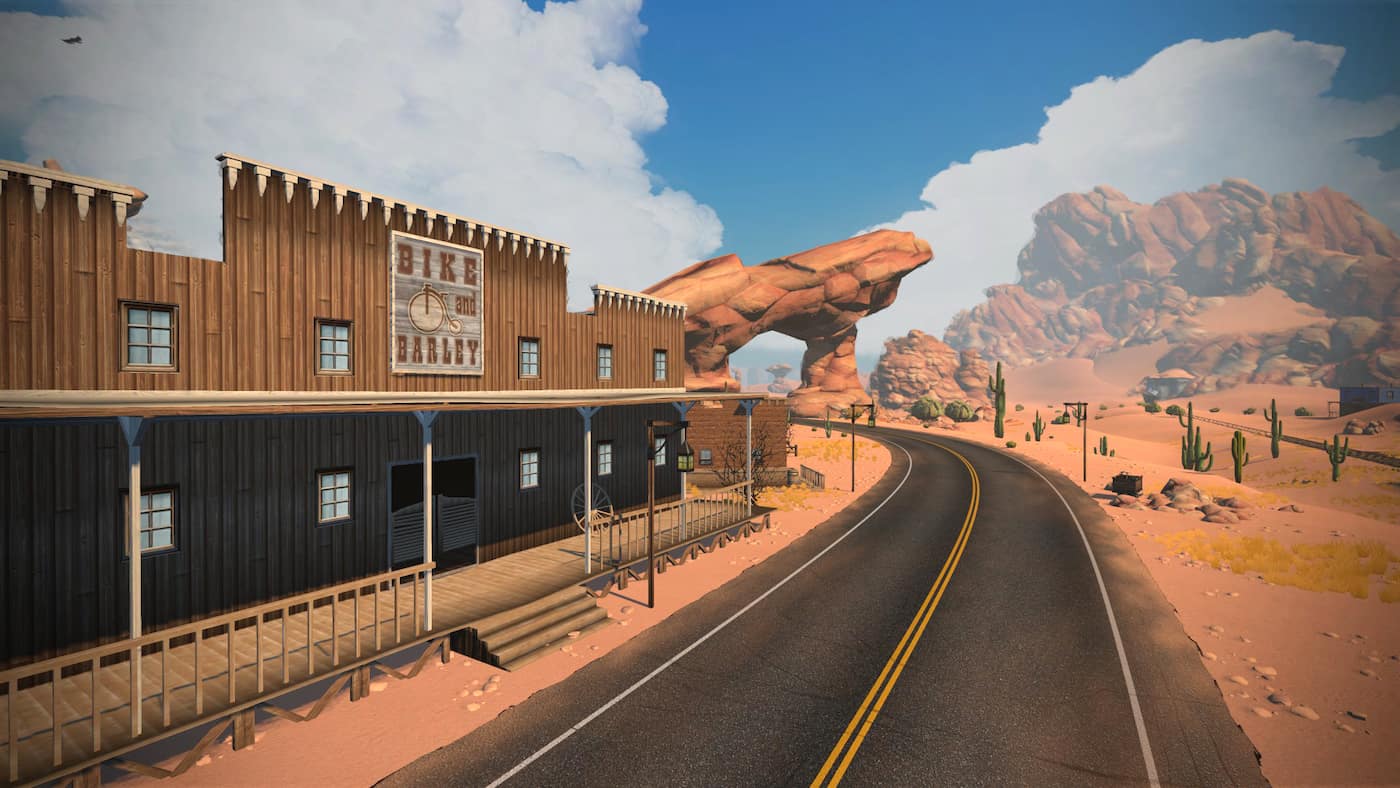 It's not all barren and dusty out there though. The Fuego Flats will take you on a journey through time. Head out and get a flavour for the Wild West – keep an eye out for Watopia's oldest (and only) saloon. Move forward through time and you will find a Palm Springs-style resort, rich with the mid-century modern architecture that embodied the Space Age.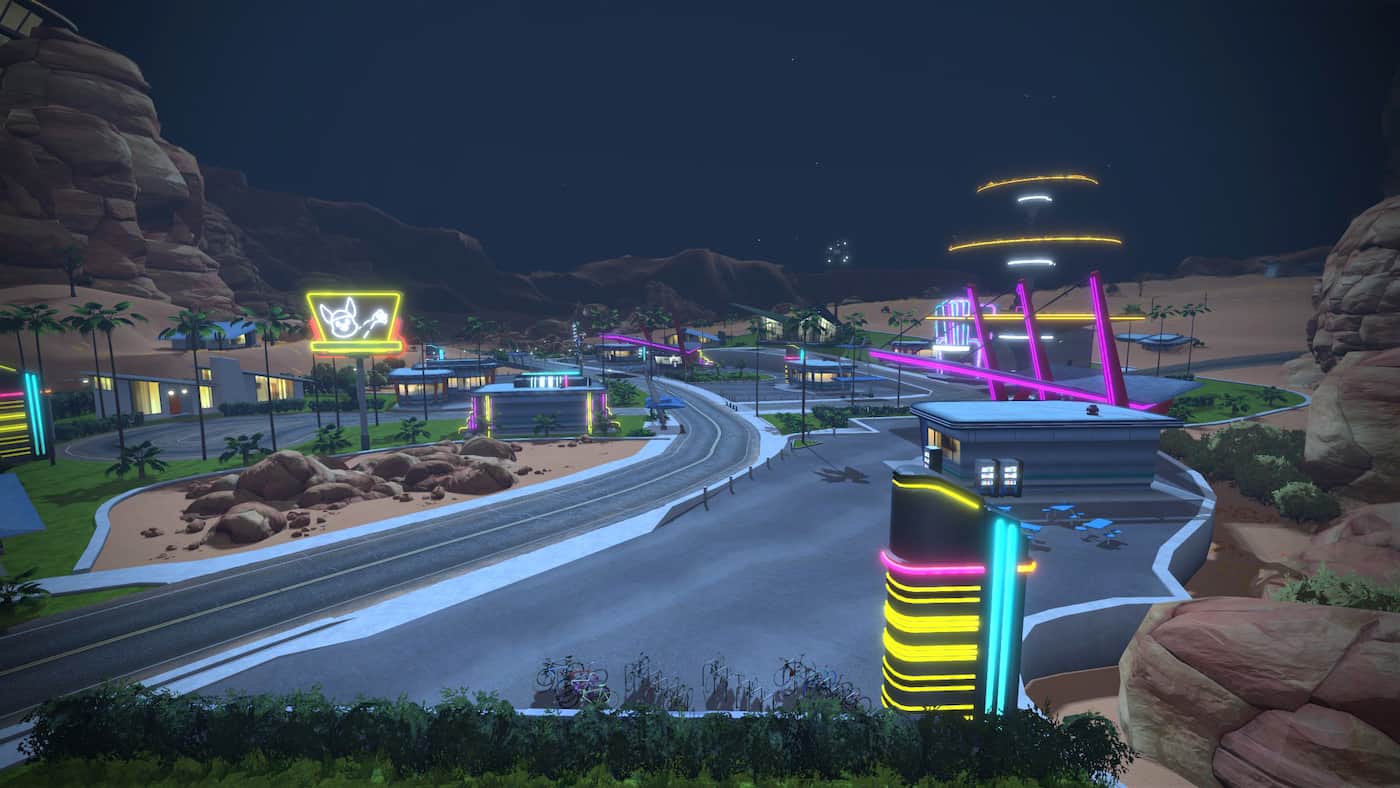 From today, four new routes will be available for Zwifters to try, including the 16.9 km 'Tick Tock.' Come join us and jet to the desert!
Full Route Info:
Tempus Fugit: 18.9km/11.7 miles, 99 feet
Tick Tock: 16.9km/10.5 miles, 174 feet
The Über Pretzel: 128.6km/79.7 miles, 7823 feet
Out And Back Again: 39.8km/24.7 miles, 1076 feet