Zwift adds additional flexibility with new Hide Display function
The disruptive impacts of the global pandemic have certainly accelerated the popularity of Zwift (and similar applications), smart trainers and indoor training generally. It's certainly not the way they would want to have seen their inevitable growth accelerate, but it is nonetheless a factor that has been driven by COVID. It's also one which is likely to remain, long after (fingers crossed), we've got that beast under control. Disruption accelerates innovation.
That popularity results in more and more riders on the virtual roads of Watopia (and London, Yorkshire, France, New York, Innsbruck…), but just as in real life, sometimes it's nice to have a distraction free, data absent ride and just take in the views.
If that's you, then Hide Display from Zwift, will be a welcome new function. Here's how it works.
---
Hide Display allows users to choose to Zwift without distraction, giving Zwifters the chance to explore more, and loose themselves in the game's immersive landscapes: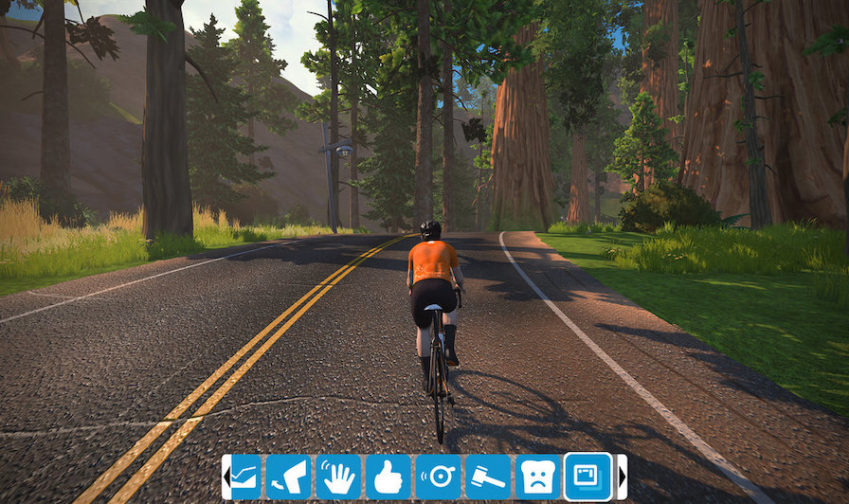 This feature is available when free-riding and running or participating in a group event or even a race. The 'HUD' [Heads Up Display] will remain a necessary feature when in workout mode or in a Group Workout. Anyone participating in a 'FutureWorks Hud-less' race will not be able to turn their display on.
The HUD elements in the screen zones that will be hidden/unhidden when Hide Display is toggled include: The Keystone, PowerUp Ring, Telemetry Panel, Leaderboards, Map, Riders Nearby List and Chat.
Directions to ride with Hide Display: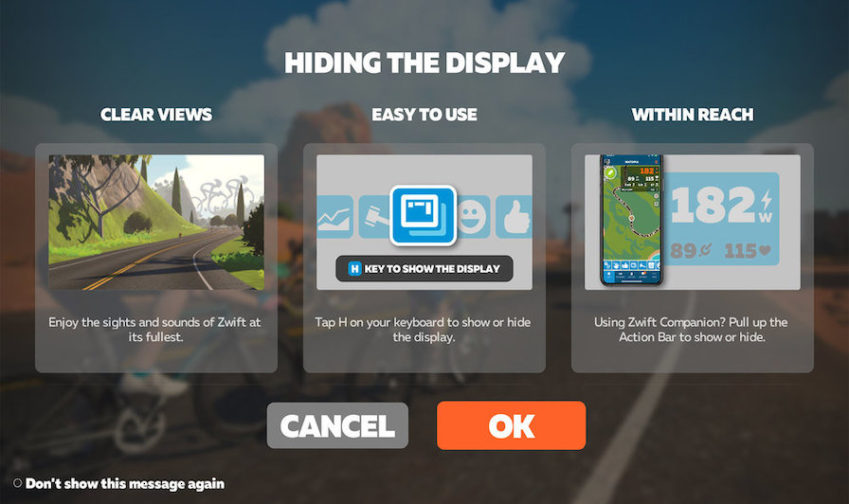 And if you're using a tablet: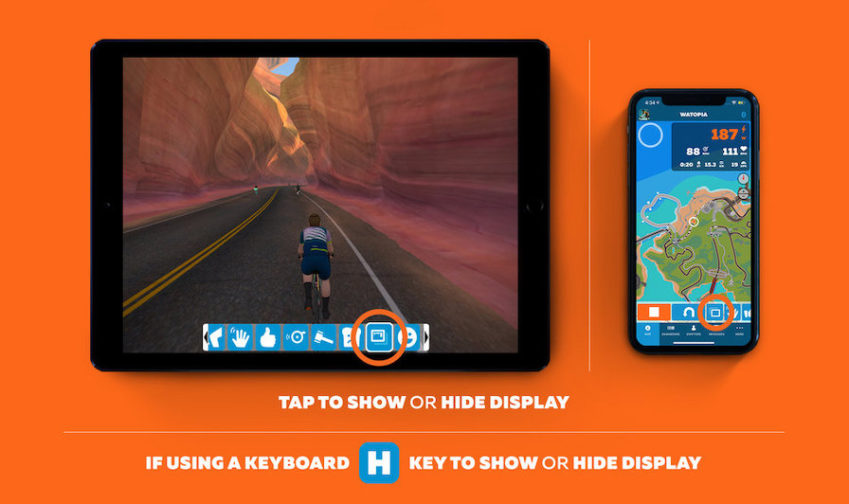 Give it a try, and decide whether a little less on-screen distraction works for you!