TENZING signs deals with future Olympic hopefuls as they strive to support a new generation of athletes
TENZING – the plant-based energy drinks brand – has revealed that they have signed two future Olympic hopefuls: Triathlete, Ben Dijkstra and Climber, Molly Thompson-Smith.
The brand believes these partnerships are crucial in their quest to make plant-based and sustainable energy the norm, particularly in the Triathlon world where traditional energy drinks have previously ruled the sports.
Ralph Strampfer, ​Head of Marketing at TENZING revealed: "we've always wanted to bring athletes into team TENZING, but we wanted to wait for the right ones. We have long been admirers of Molly and Ben, so it's a real dream to have them as TENZING's first athletes."
TENZING has become extremely prevalent in the Triathlon space. Since 2018, the brand has sponsored both the Blenheim Triathlon and London Triathlon – the world's largest Tri event with 13,000 participants – so it seemed only natural for a Triathlete to be one of their first partnerships.
Ben first started in Triathlon as a ten-year-old after reading a Triathlon magazine and has subsequently gone on to race internationally in the sport. He is currently training in Loughborough ​with his sights set on the podium for when competitions resume later this year, as well as the Olympics in Paris 2024.
Ben Dijkstra said: ​"I wanted to get involved with TENZING because I genuinely believe the product will help my performance. Beyond the product, they work on some great environmental projects that will ensure I live a more planet-friendly lifestyle too – they're even helping me become carbon neutral!"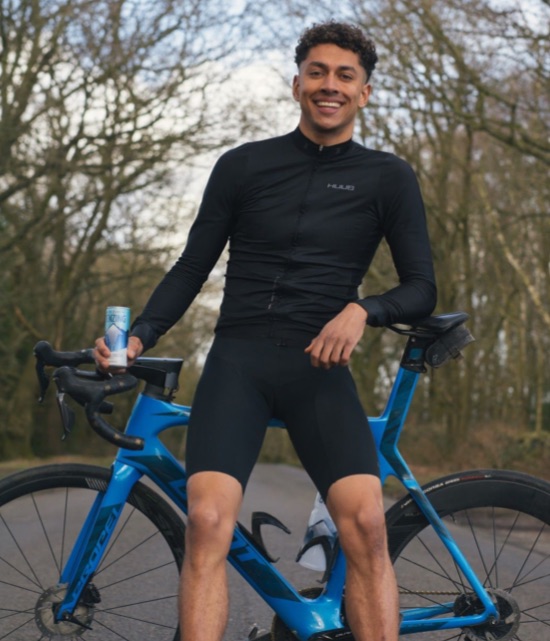 TENZING has seen very rapid growth over the last few years, with much of the demand being led by millennials and generation Z, seeking plant-based options and who are more than willing to spend on sustainable products that are also healthy. TENZING's unique offering of plant-based drinks have both energising and hydrating qualities which make it usable at the first sign of fatigue, whether pre, during or after activity.
Ralph Strampfer, ​added: ​"We're excited to work closely with Ben on the creation of bespoke events, sustainability initiatives and upcoming advertising campaigns. He shares our love for adventure, the great outdoors and respect for nature. We will be supporting him with our natural energy, and giving him the platform to inspire a new generation who care about their body and the planet in a sport that has always been close to our brand."
The launch comes at a crucial time for TENZING with lockdown easing and the reinstatement of mass participation events and opening of gyms and climbing centres. TENZING's aim to drive sustainability to all aspects of the business will also see them make each athlete Carbon Neutral too. Travelling is a particularly huge part of any athlete's career, but with it comes a high level of carbon emissions – an innovative and welcomed addition by the athletes.