Unique fitness app simplifies nutrition-based performance for cycling, running and other endurance activities
endur8 has today launched a unique nutrition app that alerts endurance athletes exactly when to refuel during training and competition.
Using a science-backed, peer-reviewed formula for carbohydrate intake, endur8 calculates the optimum fuel consumption for an individual using their personal data and endur8's proprietary algorithm. Tailored to their personal profile and the demands of their specific sport or course, whether cycling, running or other endurance activities, it then alerts the user when to fuel and by how much.
Aimed at endurance athletes of all standards, from beginner through to elite, the endur8 app not only gives users the tools to fuel correctly but it also stores and applies data for training and event use. It is available on iOS at launch and shortly afterwards on Android.
"Knowing exactly when to take on fuel is crucial to success as an endurance athlete," commented Daniel Slight, co-founder at endur8. "We created endur8 to boost an athlete's training and refine their race performance. Performance nutrition is incredibly complex and cannot be left to guesswork, so we designed endur8 to simplify and manage nutrition intake, enabling the athlete to focus solely on their personal performance, safe in the knowledge that endur8 will tell them when it's time to take on fuel."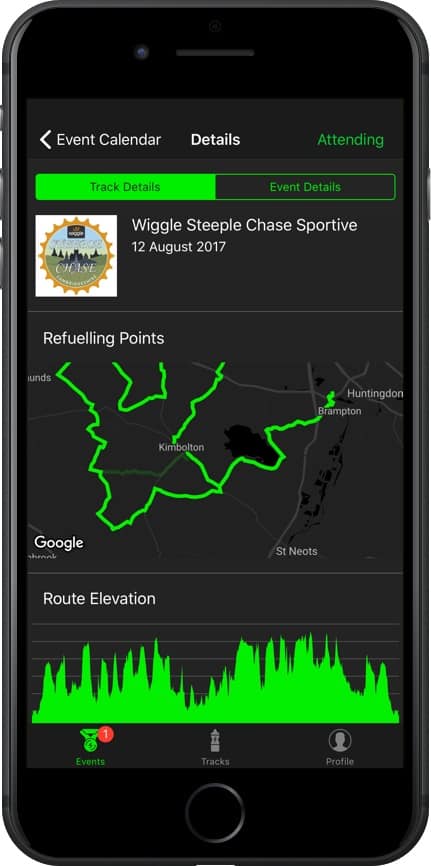 Before a training session or event, the user inputs their profile data, nutritional preferences and chosen discipline – from running, cycling or triathlon – and uploads or designs their training or competition route or course via endur8's web-based interface. endur8 then uses Google's mapping software to incorporate factors such as changes in gradient and calculates when they will need to refuel at the optimal times, based on the user's predicted pace or time to complete their training or event.
Full functionality of the app will be available on iOS from launch and athletes will be able to receive alerts on their iPhone in the form of visual (on screen), audio (voice command) and vibration alerts. They will shortly be able to receive fuelling prompts via the Apple Watch or via their Fitbit or Garmin devices. The app also works alongside other existing training and monitoring apps, meaning it will send push notifications even when running in the background.
Users can log workouts, store performance information, and access event-focused and distance-oriented training programmes, enabling them to record and monitor changes in performance, times and nutritional variants. endur8 works for endurance athletes at all levels, whether they are an aspiring athlete looking for guidance on when to fuel, an intermediate athlete who needs to take the guesswork out of refuelling or an elite athlete needing to draw on the latest in performance nutrition research.
The app's use of Google Maps, GPS location technology and endur8's proprietary algorithm enables it to precisely identify the changing demands of training courses and race routes – such as elevations or user behaviours on different roads – and in so doing it adapts the nutritional intake alerts to match the individual and the course.
Specific features – including a dark background for the app and reduced API calls – extends battery life and is suitable for even the longest training session or event. Additional features – to be added shortly – will include access to professional coaches for tips and training insight, and the ability to follow other endur8 athletes who've reaped the rewards for their training programmes and race planning.
Whilst endur8 works alongside existing apps, it's been specifically designed to be a very different tool. It serves to instantly inform and assist the user and, as local training routes are 'drawn', built into the system and shared by individuals, it will benefit whole communities of runners and cyclists.