Enervit Sport features a before, during, after and 'as you need it' range of nutritional products to fuel your training and racing. We sample a few items from the range to try out taste, consistency and function. The products were developed in conjunction with the Trek Segafredo and UAE Teams to deliver the best performance for their athletes.
Designed to be consumed 30 minutes to 2 hours before exercise, the Enervit Pre Sport Jelly offers a fat-free, gluten-free boost of carbohydrate. A satisfying texture and moorish flavour. These gels are easy to consume with Isomaltose representing 30% of the total sugar in the product.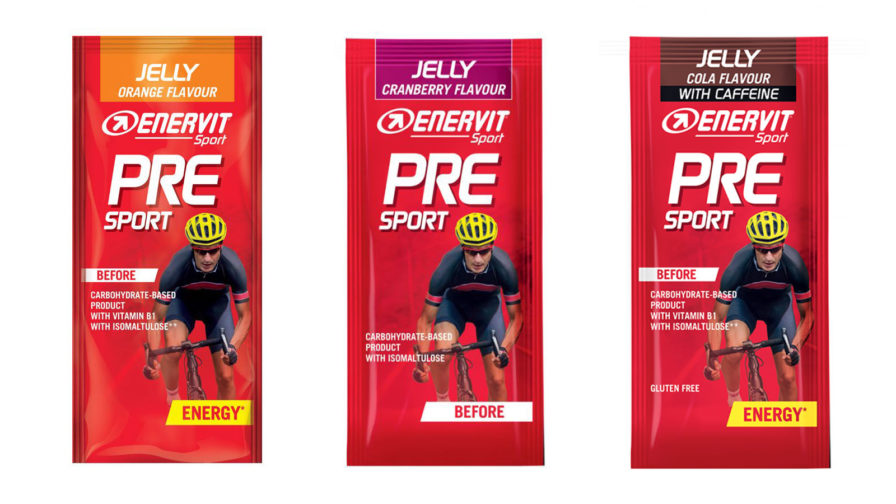 During: Isocarb 2:1
A maltodextrin / fructose 2:1 composition with Vitamin B1 for High Intensity and long-lasting performances in suggested 30g, 60g or 90g of carbohydrates per hour quantities.
Enervit suggest 30g for activity up to 2 hours, 60g for 2-3 hours and for longer than 3 hours and professional level activity the 90g per hour solution.
Maltodextrin + Fructose (2:1 Ratio)
Isotonic Formula
Source of Vitamin B1
No colors • No sweeteners • No artificial flavors
High Energy:
60g Carbs / Serving (2 measuring spoon in 500 ml)
90g Carbs / Serving (3 measuring spoon in 750 ml)
Available in a mild lemon and orange flavours, we tried out the lemon option which mixed easily with water and had a light, clean taste. The product mixed quickly and had no powdery aftertaste.
During: Gel One Hand
Enervit Sport Gel One Hand. Carbohydrate-Based product with vitamins. These are very handy little gels, credit card sized foldable packets. You can fit a load in you pocket and simply snap the card in half, one handed as the name suggests and the gel is expelled. The is a great idea that means you don't have the little bits from the top of the usual gel sachet as it keeps the packet in one pice, potentially reducing the chance to litter, even by accident. Those pesky rip off tops are a bit of a pain!
Tropical Fruit and Raspberry Flavours
With caffeine – Gluten Free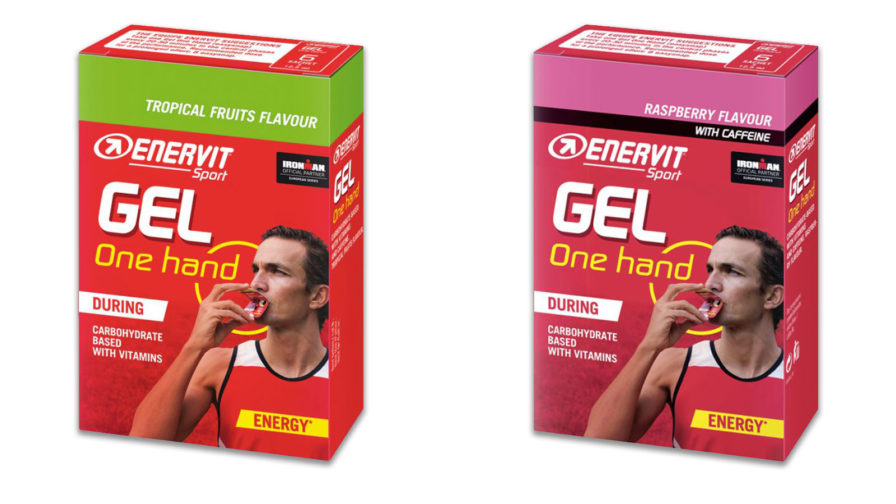 After: Protein Bar Vanilla Yogurt
Enervit Power Sport Protein Bar is a supplement bar helpful in case of increased protein need due to intense sport and muscular activity. Each bar provides approximately 11 grams of proteins and is enriched with a minerals and vitamins mix.
Gluten free
28% protein mix
Vitamin and mineral mix
Visually similar to a rice crispy bar partially dipped in white chocolate. Providing 11g of protein per 40g bar. The texture is satisfying, chewy enough make you feel like you have consumed food and the flavour not sickly sweet. The bars are gluten free and enriched with minerals and vitamins.

You can see the whole range HERE.