Details here of two new products from HIGH5 Nutrition (www.highfive.co.uk), both launching in November 2018 (the Sports Vitamins will be exclusive to Wiggle from November, global release January 2019).
---
HIGH5 are delighted to launch two new products, designed to help athletes tackle winter training. At HIGH5, we celebrate commitment – whatever your sport, level or goal. And we recognise that sport brings challenges as well as #HIGH5moments. But, it's the challenges that make the rewards worth it.
So, we want to help you to FACE and OWN those challenges so you can get the most out of your sport and we can celebrate that commitment to it with you! One challenge that we all face? Training in winter. It's cold, it's harder to get out of bed and there are lots of illnesses about that can hold you back.
We want to help. Which is why we've created ZERO Protect and Sports Vitamins.
ZERO Protect
Building on the popular ZERO range, HIGH5 has used the same core ingredients in original ZERO, which keep you hydrated and added more vitamins and minerals to maintain the normal functioning of the immune system during and after exercise.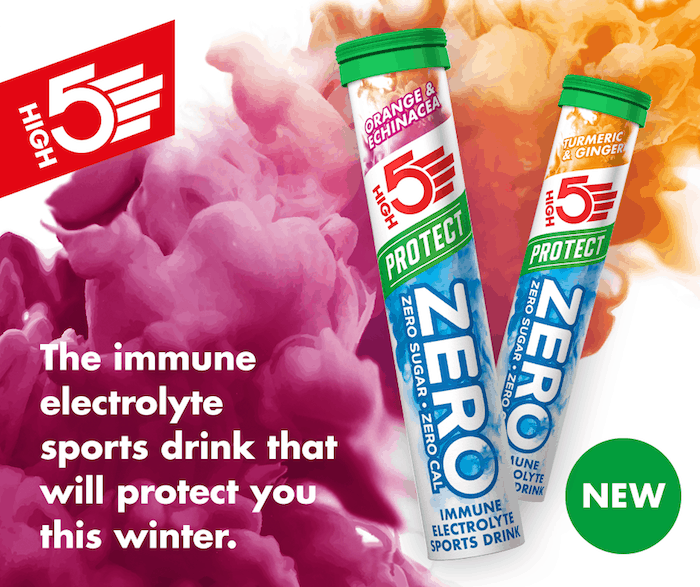 Centred around active ingredients of four go-to winter supplements, there are two variants of ZERO Protect; Orange & Echinacea and Turmeric & Ginger. Top tip? Try these ZERO flavours hot. The best reward after a cold outdoor training session.
More info: https://highfive.co.uk/product/hydration/zero-protect/
Sports Vitamins
Sports Vitamins are designed with active people in mind. A daily dose vegan capsule specifically formulated with active ingredients and vitamins to maintain your immune system during and after intense physical exercise.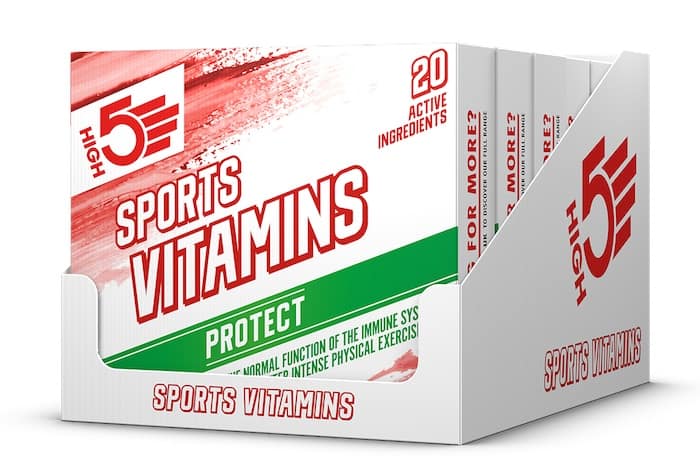 Calling on the benefits of 20 active ingredients, Sports Vitamins are different from your average multivitamin as they contain higher levels of vitamins, like Vitamin C, Iron and Zinc, essential for anyone training in the winter.
HIGH5 are here to help and protect you this winter.