The custom English Cycles bike of British Ironman athlete Stephen Bayliss.
In a world in which computational fluid dynamics and wind tunnels are increasingly designing bikes which look rather similar from brand to brand, there is still a place for the custom frame builder.
Rob English of English Cycles (www.englishcycles.com) is one of those, a frame builder not simply focussed on looks and old-school styling, but on performance driven by his own 20+ years of bike racing. Steel is his material of choice.
When Stephen Bayliss wanted something to meet his own specific requirements, he turned to Rob – whom he had known from many years back, racing in time trials and road races – to create his own custom machine. "I'd seen a feature about Rob winning the top prize at Handmade Bike Show in the U.S., so I got in touch".
Focusing on the bike
While interviewing Stephen recently, while out at his base at Sands Beach, Lanzarote, I also took a tour around his unique bike.
The English Cycle in the Lanzarote sun. The (pointed up) angle of the ISM saddle is not an illusion – Stephen has had his saddles set in this manner for many years. If the seat tube mounted storage looks familiar (think, Trek Speed Concept), that's because it is indeed a Bontrager Draft Box (custom painted to match the frame).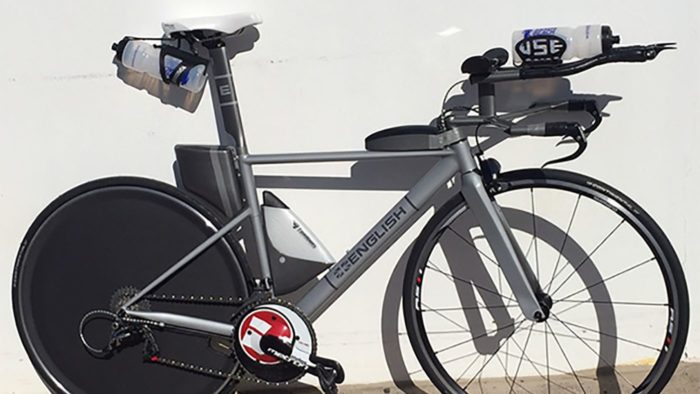 The frameset is custom-made in steel, the seat post and forks are carbon 'Wing TT' models. While I didn't have the tools to measure it, the seat tube angle is also steeper than most standard off-the-peg machines to meet Stephen's own bike positioning preferences.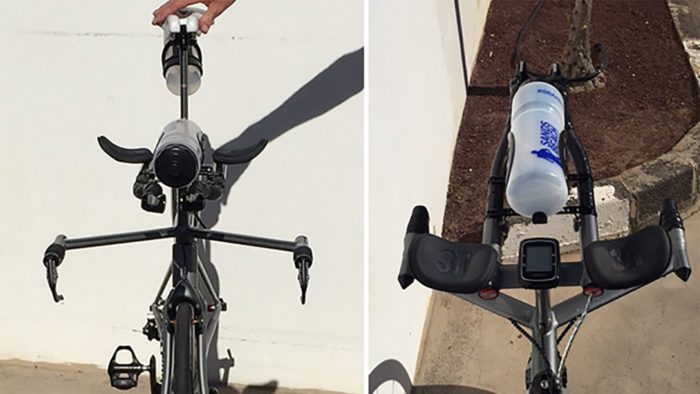 The front end basebar/cockpit was built specifically for Stephen by Rob English and features a central tower that bolts to the stem. You can also see here that Stephen has chosen to use the centre-pull, aerodynamic TriRig brake caliper.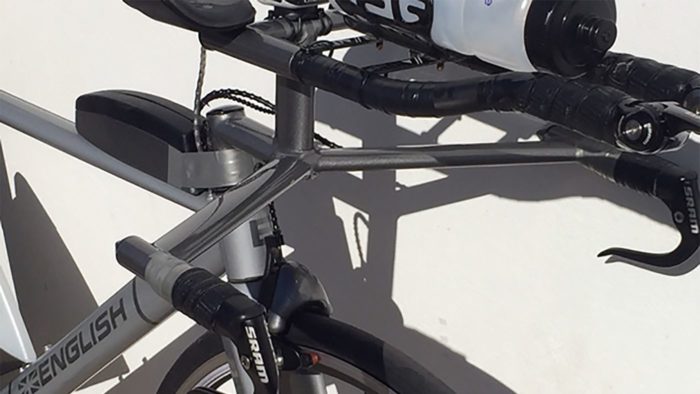 A closer look at that custom cockpit setup, using aerofoil tubing. There is also a TorHans bento box on the top tube for nutrition needs. Nokon cables are use throughout to deal with any tight cable runs. The low head tube (and hence the high central tower) is by design, as Stephen like to keep the base bar very low.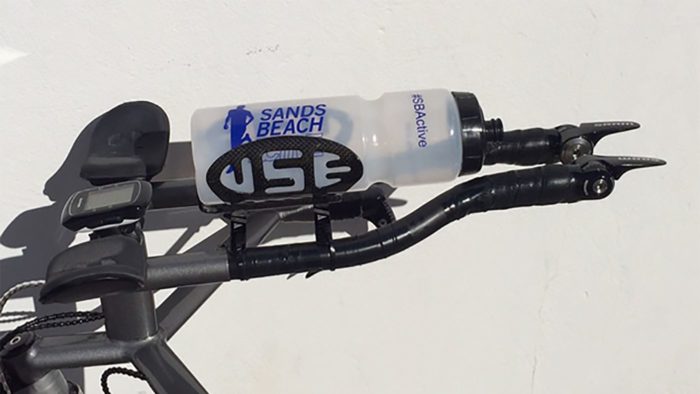 A conventional and popular between the arms (BTA) water bottle set up on the extensions.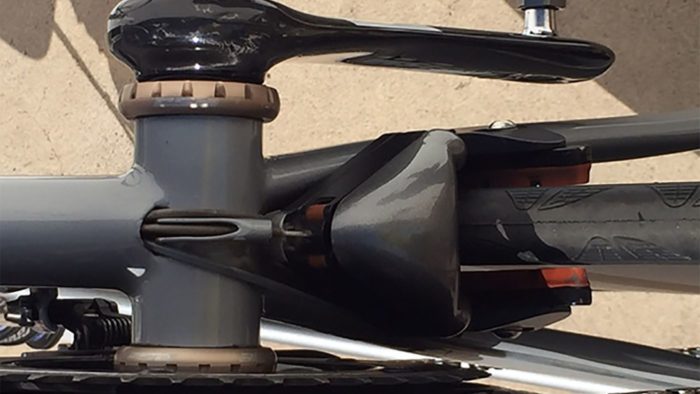 View under the bottom bracket – the rear brake caliper is another TriRig addition.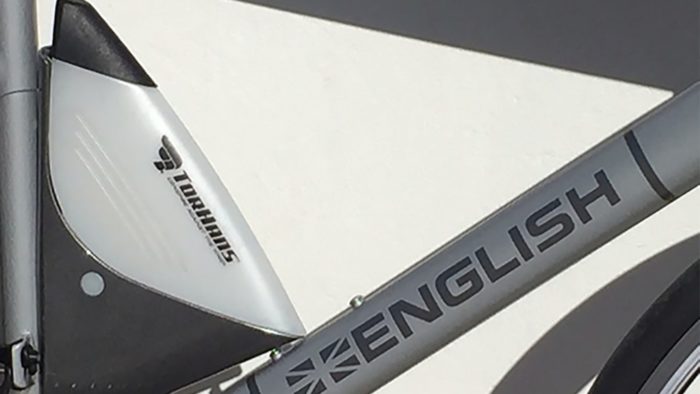 No round bottles here currently, with a TorHans aero bottle.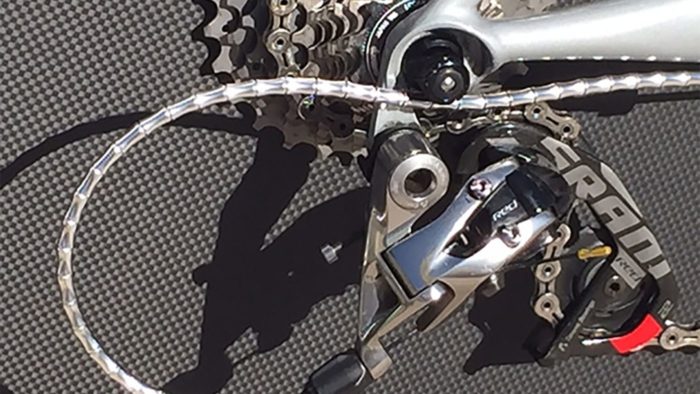 SRAM Red gearing. The disc wheel in unbranded, but we understand is from Ron Wheels (www.ronwheels.com).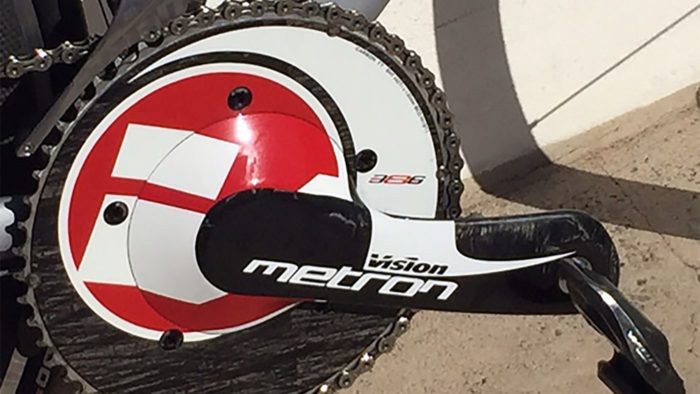 Stephen uses a Vision Metron carbon crankset. Rather then reducing the chainring size for a hilly course, Stephen says that he may well increase it for a course like Ironman Lanzarote in order to have a high enough gear for the fast downhills and not 'spin out'.
A smiling Stephen is very happy with his custom rig – "Rob did a great job", he says.