British triathlete paralysed in training crash to race the World's longest single-day triathlon less than two years after life-changing accident
To sponsor Claire for this amazing challenge and support Wings for Life, please DONATE HERE.
100% of all donations go towards Wings for Life's mission of finding a cure for spinal cord injury.
GB age-group triathlete, Claire Danson (32), is the latest athlete to announce her participation in the World's longest single day triathlon, the 255 Triathlon, which takes place on Sunday 8th August at Goodwood motor racing circuit. Claire has chosen to take on this huge endurance challenge to mark the two-year anniversary of her accident and to support the spinal cord research foundation Wings for Life. Claire was involved in a collision with a tractor whilst cycling in 2019, resulting in a spinal cord injury leaving her paralysed from waist down.
Claire Danson explains: "Since the accident I have been determined to carry on doing what I was doing before; I didn't want my accident to get the better of me. When I heard about the 255 Triathlon it felt like the perfect opportunity to really challenge myself. As a triathlete for Team GB, before my accident, I probably wouldn't have considered taking on such an ambitious endurance challenge, but the possibility of taking part in this race is just one of the many amazing opportunities which have arisen for me over the past two years. I'm currently training around 20 hours a week in preparation for race day."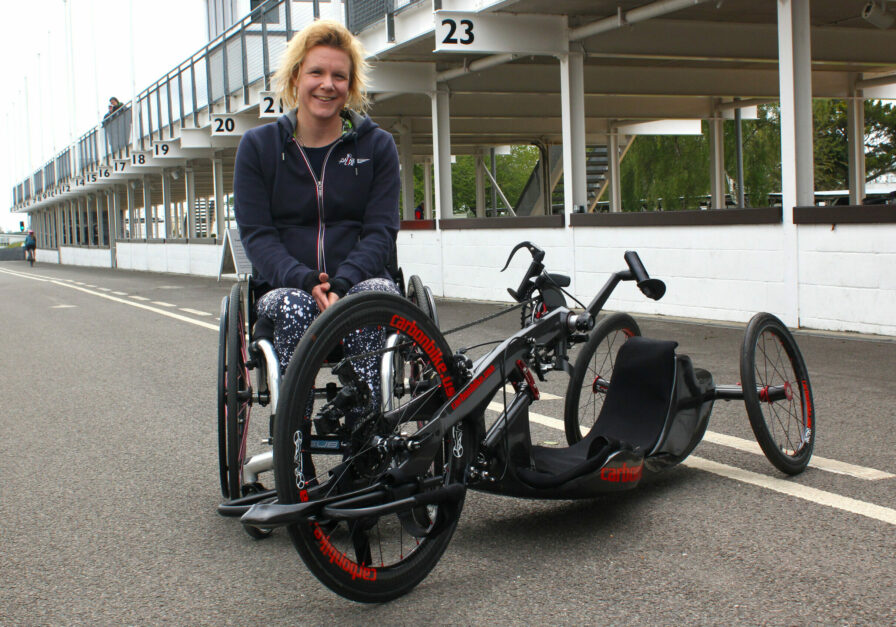 The 255 Triathlon is a unique new endurance event adding almost 20 extra miles to the popular iron-distance triathlon format. The race begins with a 5km lake swim followed by a 200km traffic-free cycle on the historic motor racing circuit at Goodwood and finishing with a 50km run. Competitors will have up to 18 hours to complete the 255km distance. The multi-lap race format will offer an unrivalled spectator experience with live leader boards and views overlooking the pit lane where competitors will have their own pit stop box to refuel throughout the day.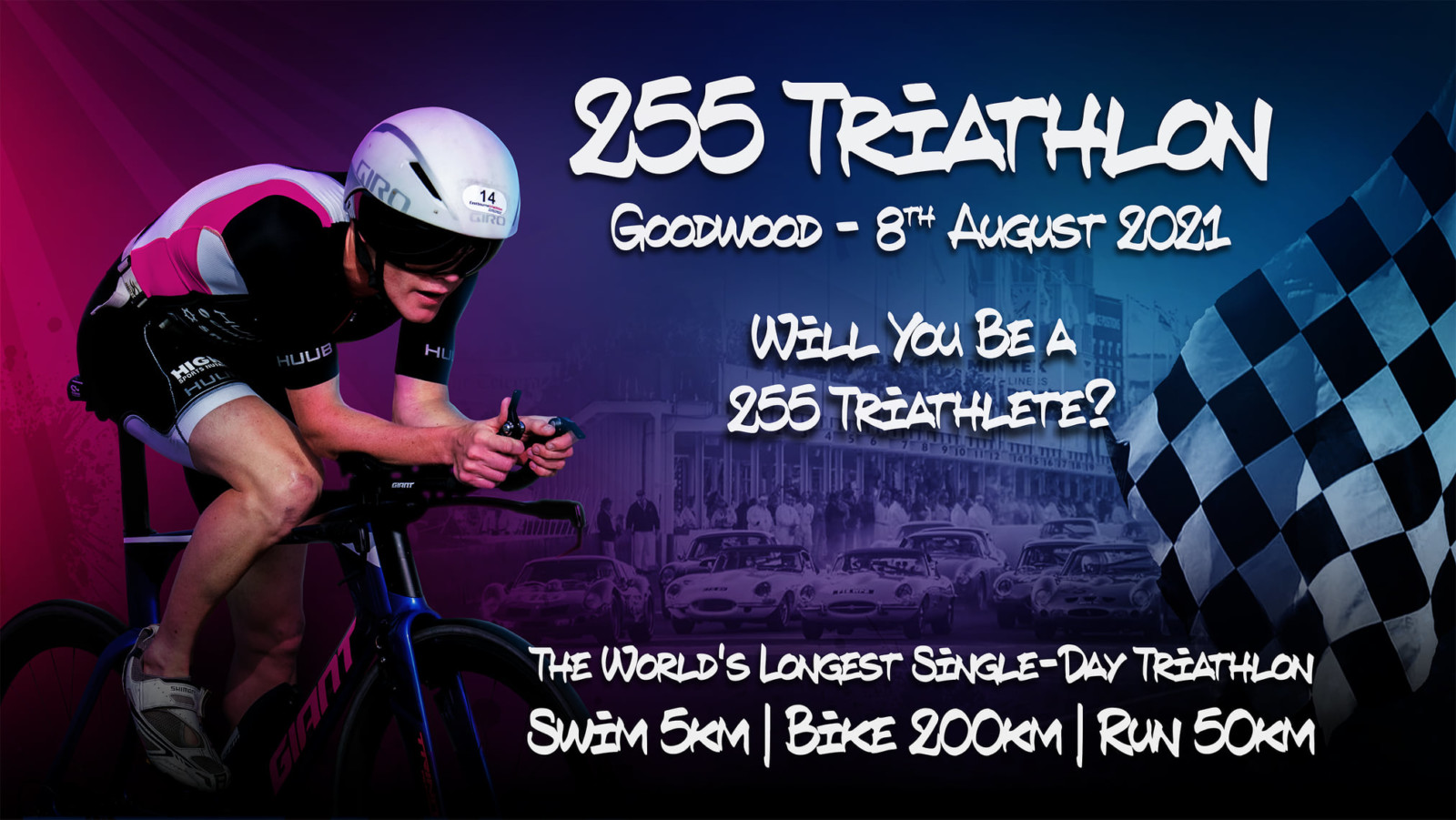 Claire has recently been appointed an ambassador for Wings for Life and praises their incredible work in supporting research to find a cure for spinal cord injury. Emma, CEO Wings for Life UK, comments: "We met Claire after hearing about her accident and immediately were in awe of her attitude to life and desire to keep active despite her life-changing injury."
Claire comes from an athletic family with her sister being, Alex Danson, Great Britain hockey player and Olympic gold medallist. Claire was crowned European Triathlon Champion in her age group in June 2019, just two months before the horrific accident which left her paralysed.
Claire talked about her injuries at the time: "I suffered two punctured lungs, broke a finger, both wrists, the head of my humerus and both shoulders. I also fractured all the bones in my neck, including a break to one, and had multiple fractures and breaks to every one of my ribs. I have had quite a few surgeries to sort all this and now have a large amount of metal in me. All of this will heal fully.
"Unfortunately, I also suffered a complete sever to my spinal cord at T9. This means that I am paralysed from my belly button downwards. This is of course not something that will heal. Whilst I still have hard moments, I have accepted the situation I am now in and won't be letting it stop me do anything that I want to [including triathlon!]"
Claire is encouraging other triathletes to join her at the 255 Triathlon in August, helping her to raise funds for Wings for Life. "The event has an exciting relay option which allows teams of up to four to take on the 255km distance together as a relay. This is a great opportunity for friends to take part together as a team, completing the distance between them and raising much needed funds for this amazing charity."
To sign up for the 255 Triathlon, either solo or as a relay team, visit www.255triathlon.com.
To sponsor Claire for this amazing challenge and support Wings for Life, please DONATE HERE. 100% of all donations go towards Wings for Life's mission of finding a cure for spinal cord injury.