New base for aero specialists Drag2Zero from December 2018
More 'aero' news this week. Having brought you our AeroCoach experience on Monday, from our visit to the Boardman Performance Centre, there's another new facility coming.
The Silverstone Sports Engineering Hub will be the new HQ for Simon Smart and his Drag2Zero team, the colours of which you'll have seen Kimberley Morrison wearing through the 2018 season.
Here is the full news announcement.
---
Drag2Zero will be relocating its HQ to the Silverstone Sports Engineering Hub from 3rd December 2018 (www.silverstonesportshub.co.uk).
The Hub, which will offer cutting edge R&D facilities including two state of the art wind tunnels, is the natural home for leading cycle aerodynamics experts Drag2Zero who are already based in Northamptonshire.
Simon Smart, founder of Drag2Zero said, "Everything about this facility is right for us and takes me back to my motorsport roots. We couldn't say no when Rob Lewis (of TotalSim) approached us with this exciting opportunity and can't wait to move. From December we will be offering our studio bike fits from our new HQ. The wind tunnel installation is well underway and we hope to be conducting our first test there in late February next year."

"We have created the Hub to provide a central location for numerous sports engineering tools to facilitate and stimulate innovation" explains Rob Lewis, Managing Director of TotalSim who have established the facility. "It seemed obvious to speak to Simon and ask if Drag2Zero wanted to come on board, this is exactly the type of business that we are looking to attract to be part of the engineering community we are establishing here."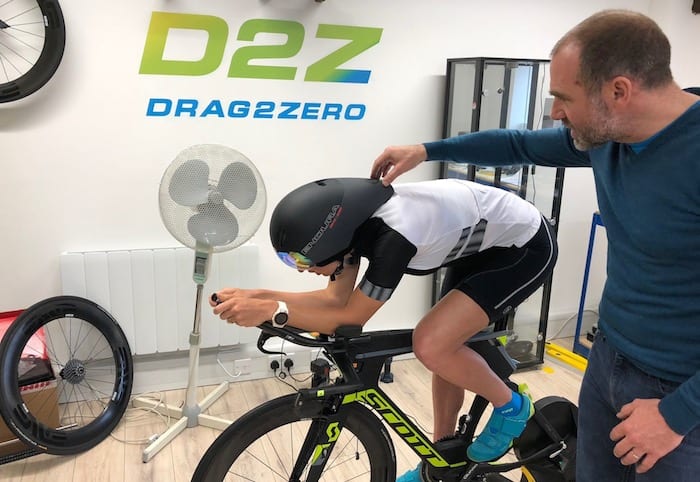 Drag2Zero have been optimizing the riding position of cyclists for 10 years and were the first in Europe to offer this service on a commercial basis. As well as helping amateurs, they have worked with many top GC contenders and professional triathletes whilst on the track they advised Alex Dowsett and Vittoria Bussi with their successful hour record attempts. Since 2007 they have been using their knowledge and understanding of aerodynamics to develop some of the most aerodynamically optimized cycling equipment available, working with brands such as Scott Sports, ENVE Composites and Endura. They will use the facilities at the new engineering Hub to continue to innovate in this area.
For more information about the goods and services provided by Drag2Zero email info@drag2zero.com or visit www.drag2zero.com.