PROFESSIONAL TRIATHLETES ORGANISATION NAME HUUB
AS OFFICIAL OUTFITTER OF TEAM EUROPE
AT INAUGURAL COLLINS CUP
The Professional Triathletes Organisation (PTO) is proud to announce that HUUB will be the Official Team Europe Outfitter for the 2021 Collins Cup.
The Collins Cup is the PTO's flagship event and a new race format modelled after the Ryder Cup, which will see teams of European, International and USA athletes pitted against one another putting on display all the excitement, rivalry, drama and personalities of the sport of triathlon. Derby based, HUUB will design the official uniforms to be worn by Team Europe at the Inaugural Collins Cup on 28th August at the x-bionic® sphere in Šamorín, near Bratislava, Slovakia.
HUUB's founder, Dean Jackson, who built his business from his kitchen table 9 years ago with a sketch pad and a desire to overhaul the triathlon wetsuit commented: "We constantly strive to make athletes better and faster and our sport more fulfilling. We are relentless in the pursuit of performance and innovation sits at the heart of everything we do. We believe that to make innovative change you need to do, think and explore where others have failed to go or failed to see the benefit. The PTO are doing just that by creating world class sporting events like The Collins Cup which put innovation and world class storytelling at the core of their television product. We are proud to be the official outfitter for Team Europe. I think that they will be pretty hard to beat."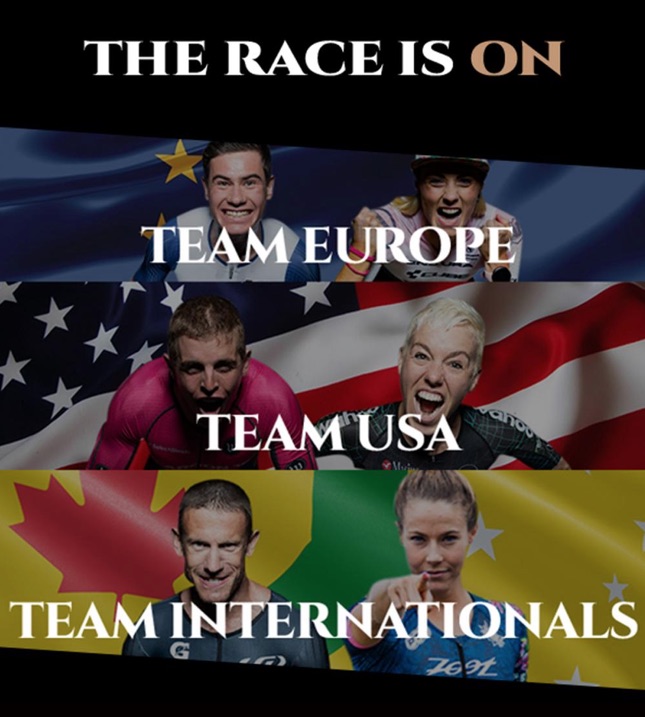 Sam Renouf, Chief Executive Officer of the PTO stated: "We are thrilled to have HUUB on board as official outfitter for Team Europe in The Collins Cup. HUUB shares our innovative production values and we look forward to leveraging the excitement, rivalry and drama of Team battles in The Collins Cup while showcasing the personalities of our amazing PTO athletes to a global audience."
HUUB's wetsuits are chosen by the world's best triathletes. With innovation through science, HUUB has helped athletes like Alistair Brownlee win Olympic medals and World Championships while their products have become popular with triathletes, cyclists, runners and swimmers of all levels all over the world. HUUB has become a world leader in triathlon gear and recently received Royal approval after being awarded the prestigious Queen's Award for Innovation which celebrates the success of exciting businesses leading the way with pioneering products or services.
---
For more news on the Professional Triathletes Organisation, Rankings, Collins Cup and more, check out our dedicated section on the site HERE.