Keswick Mountain Festival has chosen Aquasphere as its official swim kit partner for 2021, underlining the brand's position as the respected global authority for open water swimming goggles and wetsuits. The new partnership will see the event's classic Derwentwater swim series of 750m and 1500m now renamed the Aquasphere Derwent Island Swims and this year sees the introduction of a unique and distinctive Aquasphere Derwentwater Point to Point Swim which comprises a brand new epic 3.6km distance across the breathtaking lake surrounded by the stunning Catbells and Skiddaw hills. 
Keswick Mountain Festival is a unique and extraordinary Lake District event offering a fantastic mix of outdoor activities and live music across one fantastic weekend in September. Established in 2007, the Festival has become a highly popular weekend for families and friends with an impressive programme of sporting activities for all ages and abilities including trail runs, triathlon, swimming, cycling and hiking as well as taster activities, entertainment, camping and live music within a fun and family friendly festival atmosphere.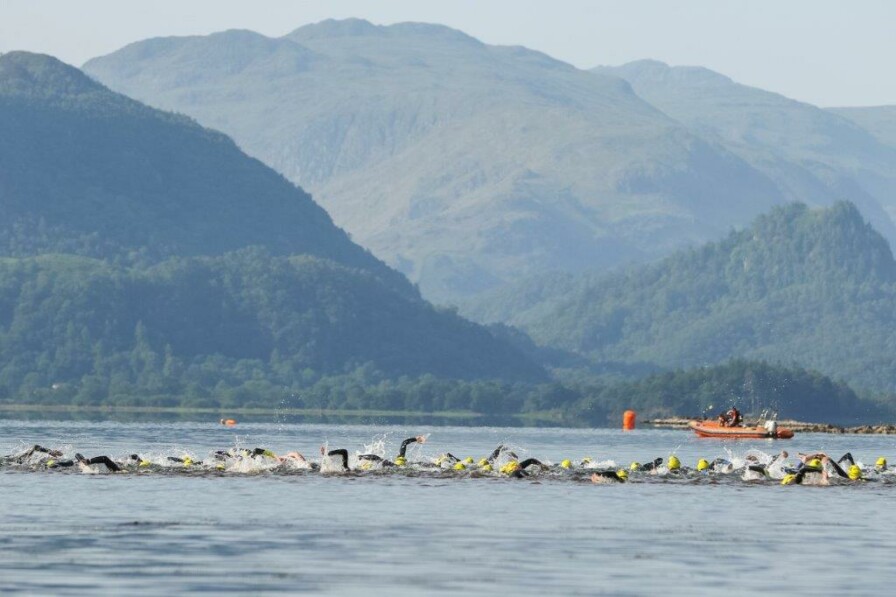 In 2018, Triathlon Edinburgh took over full ownership after being involved in the Festival since 2016 and has significant experience in operating successful sporting events across the UK. Aquasphere is now not only the official swim kit partner and title sponsor of the Festival's swims but will also have a team in attendance all weekend to offer no obligation goggle and wetsuit advice for those just starting out into the world of wild swimming and also to provide technical support for more experienced open water swimmers wanting to improve their technique, experience and enjoyment.
Nick Holmes, UK & Ireland Country Manager for Aquasphere, says "The energy and aspiration of this wonderful Festival weekend embodies our own objective to encourage people of all ages and abilities to get involved, dip their toe into the water and enjoy open water swimming.  The setting of Keswick's iconic lake is simply stunning and we are thrilled that we will have the opportunity to meet and talk to the swimmers. It is such an incredible experience to swim in the great outdoors and our brand goal is to be there for everyone, no matter what level of experience or aspiration, to ensure they feel safe, secure and at home in the water. We also cannot wait to show off our latest open water goggles and can guarantee that whatever the weather conditions over the weekend – sunny, cloudy, rainy, all three! – we will have the perfect lens on hand to meet every condition!"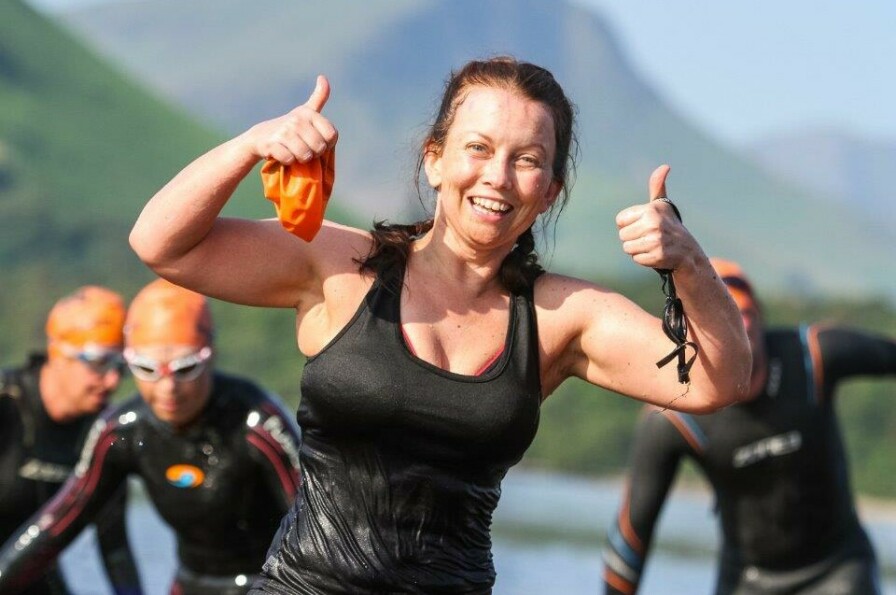 Nicola Meadley, Event Director, Keswick Mountain Festival says "The innovation and product integrity of Aquasphere's swimming goggles and wetsuits make them a perfect partner for our lake swim events. We are delighted to obtain the support of such an iconic open water equipment company. If your goggles do not fit properly, if they scratch or mist or leak, it completely ruins your swim and we would advise everyone to talk to the team about any concerns they have with their existing equipment. Their team has loads of experience providing millions of swimmers globally with the best aquatic eyewear possible and it is a great achievement for us and testimony to how far the Festival has come to obtain their endorsement. We also cannot wait to see swimmers take part in our magnificent new Point to Point swim, which we think will become an essential event on the open water swimming calendar!"
Keswick Mountain Festival is taking place 10th – 12th September 2021.
Tickets can be purchased per event which then receive a live music concert ticket for either the Friday or Saturday night, and weekend camping tickets can also be purchased online. During the day the Festival Village is designed to help all the family to get out of its comfort zone and taster activities include BMX, canoeing, archery and a climbing wall. Swimmers who purchase swim entries are advised to invest in top quality goggles and, where desired, open water wetsuits for warmth and buoyancy and can find lots of product information and advice at Aquasphere