A new triathlon and endurance company is launching today, born out of a desire to help athletes navigate the maze of products, nutrition and training approaches to find their own optimum solution.
Neuff Red (www.neuff-red.co.uk) offers high quality, hand-picked products for beginners through to masters, which have been carefully chosen based on trials and comparison against other products on the market. Many of those on offer are exclusive to Neuff Red in the UK.
Introducing Neuff Red
Created by triathletes, for triathletes, Neuff Red's aim is to become a source of dependable information, as well as bringing fantastic products under one roof for both beginners and masters alike.

It's not all about selling. Co-founder Matt says: "We want to be able through Neuff Red to help athletes become better without a financial cost to them – without actually buying anything. If even one athlete achieves their dreams without injury, over-training or cupboards full of not-quite-right kit, we will have achieved our goal!"
Neuff Red has bought together a top team of partners to offer information and advice to athletes on topics such as zone one training, nutrition, product reviews, physiotherapy and more. There will be regular content from Joe Beer (top UK triathlon coach), Dan Plews (Sports Scientist and Ironman Age-Group world record holder), Steve Crowley (Team GB Olympic-distance paraathlete), Helen Jewell (Team GB weightlifter and sports physio), as well as guest content from a host of others.

That all sounds rather noble – what's the reason?
Matt's personal journey through triathlon has been an interesting one. A county-level runner at school, Matt was told he would never run again when he smashed his knees in a parachute accident in his twenties. Fast forward a few years, and whilst he had regained the strength in his legs, he now weighed 20-stone, smoked, drank, and suffered from bouts of depression. Inspired by his brother-in-law, Richard Iles (former pro-triathlete and Race New Forest founder), he chose triathlon as the route to turn his life around. He soon caught the Ironman bug and after a few years of initial training he entered his first ever triathlon, the New Forest Middle Distance, achieving a very respectable 5hrs 20mins.
Since that first race, Matt's training journey has had many ups and downs trying every trick in the book. Matt has tried self-training, group training, working with a coach, dietary changes and has used most products and gadgets on the market to get a picture of what works. 10 years on from that first triathlon and Matt has completed multiple Ironman races across Europe, consistently achieving Ironman All-World-Athlete status, as well as podium finishes at 70.3 distance races. However, there was a sudden and dramatic twist to the story…

Due to self coaching and inappropriate advice, Matt began to massively over-train. In spring 2019 a long-standing stomach virus combined with overtraining caused a mutation that led to Matt's hospitalisation with meningitis, destroying all hopes of a race season (and almost costing him his life). Matt's wife and business partner, Sara, was so exasperated by his determination to keep training during his recovery that she hooked him up with a new coach (Joe Beer). The resulting train-slow, race-fast training approach, correct use of heart rate zones, power meters and nutrition has guided Matt through physical recovery and he is now on the way to racing stronger and faster than ever (well, he will be once the races are back on!). Most importantly though, his health is improving and his stomach is no longer suffering.
Matt's personal experience of making mistakes and his concern about the amount of misinformation available around triathlon and endurance training, inspired the realisation there was space for a triathlon and endurance company that truly supports triathletes. And from Sara's point of view, it was tough watching the convoluted twists and turns of the journey, so they rather hope to help a few husbands, wives and partners too!
The Products
Based on their collective experience of trying numerous brands over the years, Neuff Red have selected a range of products to suit a whole range of athletes. They have actively sought out innovative new companies that offer game-changing opportunities, alongside well-recognised favourites. They are particularly interested in de-mystifying complex or technological products and supporting customers to understand their choices. Some examples from their range include: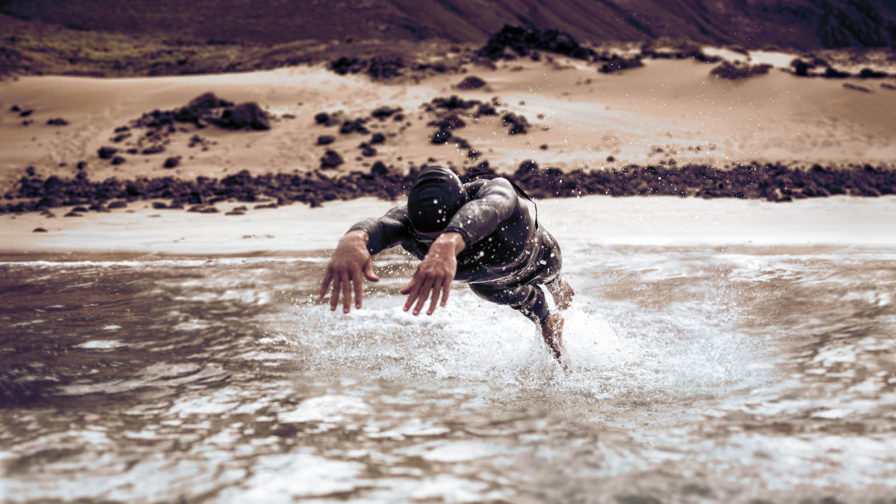 Swim
The only stockist in the UK, deboer's revolutionary wetsuits need to be seen to be believed. With fingernail-tear-proof, incredibly flexible shoulders and arms, innovative Whaleskin neoprene for increased buoyancy and incredible comfort, these top-range wetsuits reduce shoulder strain and chest compression. These are shown to reduce time per 100m in open water swim conditions, and help beginners feel confident and safe.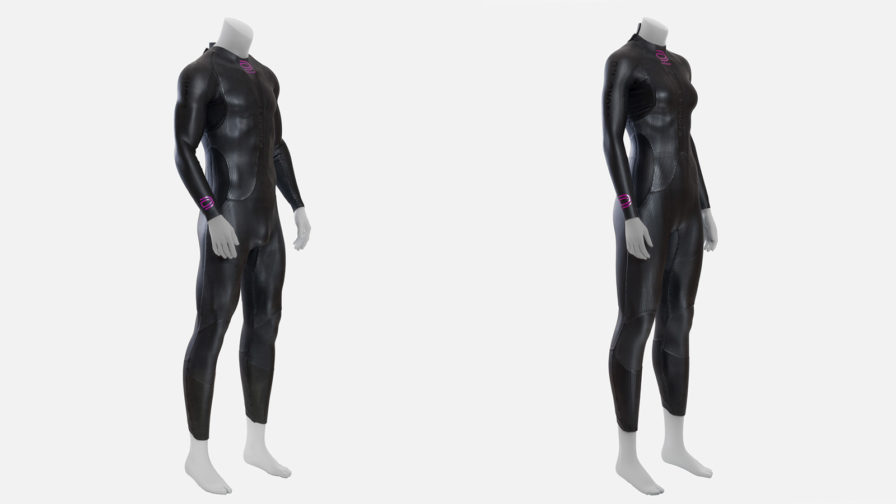 They also stock a range of wetsuits by Dare2Tri, including the world's only breast-stroke specific suit. These excellent suits use a similar innovative HBF-Limestone neoprene with Duraflex under the arms, offering fantastic performance for the price.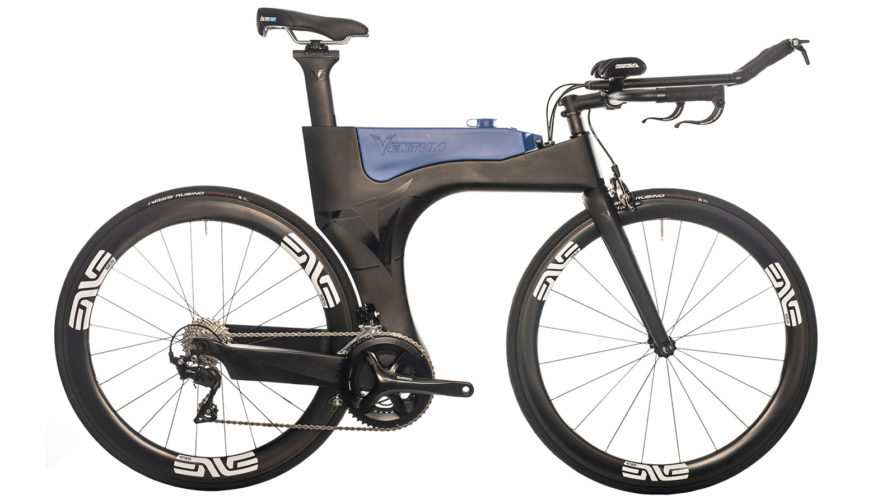 Bike
Introducing the Ironman bike partners to the UK with an exclusive partnership, Ventum has created innovative triathlon and road bikes, all customisable to your own requirements. Neuff Red will be offering customer pre- and post-sales support, with an option for custom bike fits and virtual aero-optimisation sessions.
They also offer additional bike products and accessories, including Rotor power meters – the only UK company to offer complete sets in one place, tailored to your specifications without hunting around to find all the bits.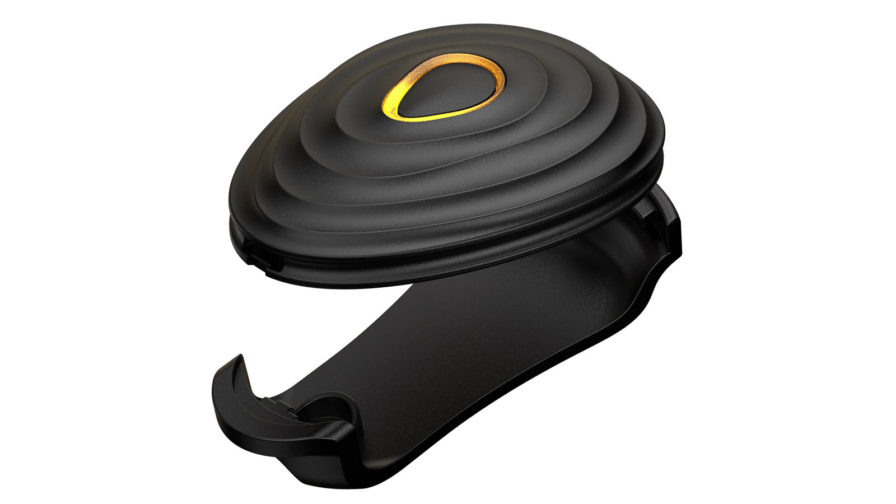 Run
From ND:R sunglasses to tri-suits, Stryd power meters to trainers, the range includes kit that has improved their own performance.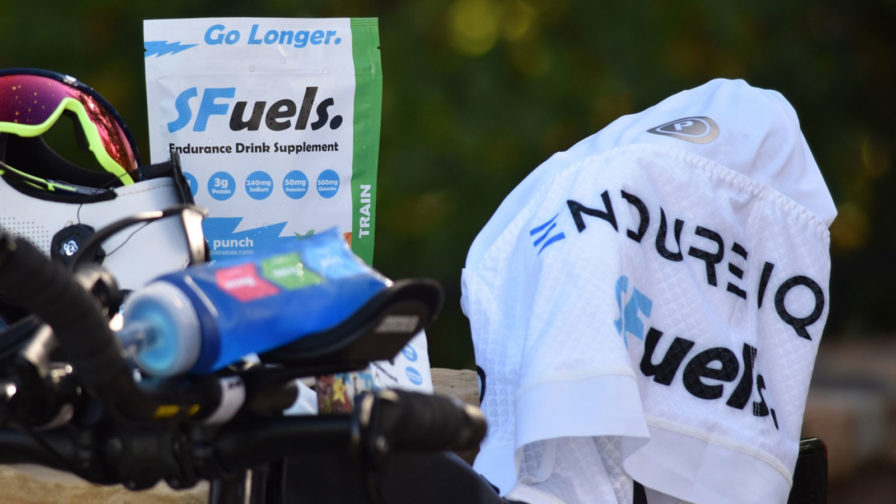 Nutrition
Low-Carb-High-Fat nutrition is growing as an alternative for athletes who have issues ingesting carbohydrates, which may cause gut-distress, weight gain and a reduction in performance. SFuels have developed a Life, Train and Race range, including the new Recovery drink, born out of the endurance running movement. SFuels is exclusive to Neuff, and Neuff Red also works with EndureIQ courses to help athletes optimise their LCHF fuelling with their training approach.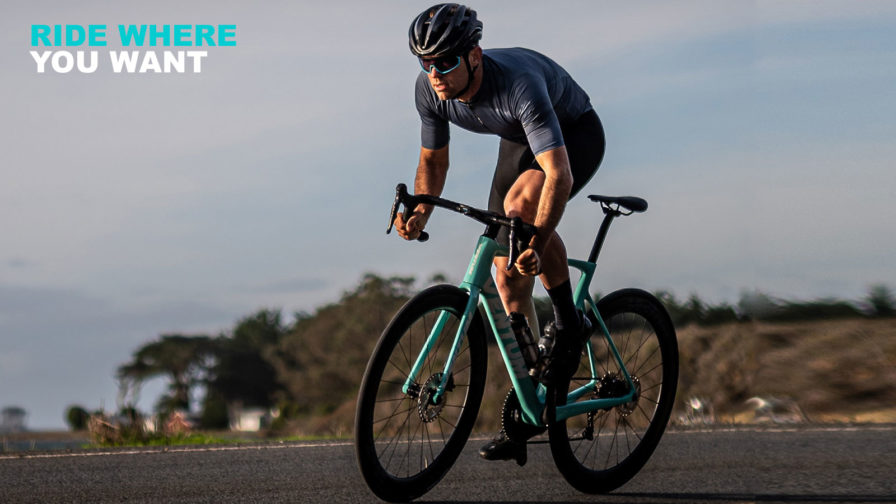 Where is Neuff Red?
Based in Devon, but primarily operating online, Neuff Red recognises that whilst our world moves online, athletes still want to see and feel products before buying – particularly for major investments like bikes and wetsuits. Once the country returns to normal, they will have demo bikes and wetsuits touring events and shows, so athletes can try before deciding which is best for them. A sort of travelling sales-room, if you like.
For those in (or visiting) the West Country, Neuff Red intends to open a new Zwift suite and showroom in early 2021. Athletes will be able to try out a Ventum on a trainer, get bike-fit advice and even just book a Zwift suite for a lunch-time session if they work nearby. There will also be fitting rooms for wetsuits and tri-suits, SFuels products and a friendly team on hand to answer questions. Their virtual aero-optimisation sessions will also be available from 2021.
Neuff Red sits right on the edge of Dartmoor, so it is an ideal location to pop-in whilst visiting for a long-weekend riding.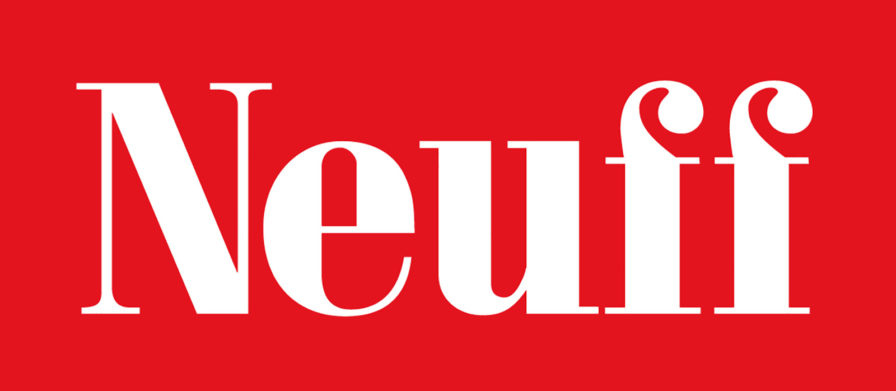 The History
Neuff was founded in 1966 by coach Dr Alan Neuff to help his athletes source the equipment they needed. It expanded over the years to be the go-to brand for athletics equipment in the UK. Alan's daughter Sara and her husband Matt took over the business in 2019 – bringing in innovations whilst maintaining the heart and soul of what made Neuff so well respected and supported by the athletics community.
Neuff Athletic was founded on a passion for athletics – a genuine desire to help athletes fulfil their potential. Together with their astute general manager Sally Mills, Matt and Sara are introducing developments aimed at bringing that ethos, that desire to support athletes, to ever greater numbers of athletes through various partnerships and a library of 'How to…' videos sharing equipment information and maintenance to help athletes get the best out of their kit.
You can find out more about Neuff Red at their website HERE.