The Zwift experience with Lucy Gossage – Wednesday 27th December
"On the 12th day of Christmas Lucy Gossage gave to me, two by four minute intervals at race pace"
Ok, so it doesn't fit the song that well, but we asked nine-time iron-distance champion Lucy Gossage to put together a post-Christmas workout that would help kick-start everyone's training,
Lucy came up with the "12 Days of Christmas"; a one hour 21 minute long mix of 12 different sets, with a little bit for everyone. At the start of the workout Lucy informed us that she had come up with the plan while riding from Cambridge to Nottingham with a holiday hangover.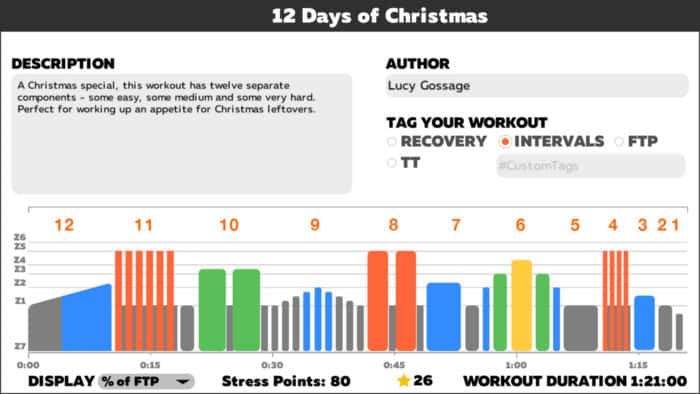 In the workout description it said, "Perfect for working up an appetite for Christmas leftovers", and it pretty much did that. Being a bit longer than our normal 60 minute workout, I was worried that it might be too much, but the 12 different elements fitted well together and the time passed much quicker than everyone expected. Lucy was pretty lively on the chat and did provide us with a few laughs (that said, it was pretty quiet on the chat front on the eighth day of Christmas….).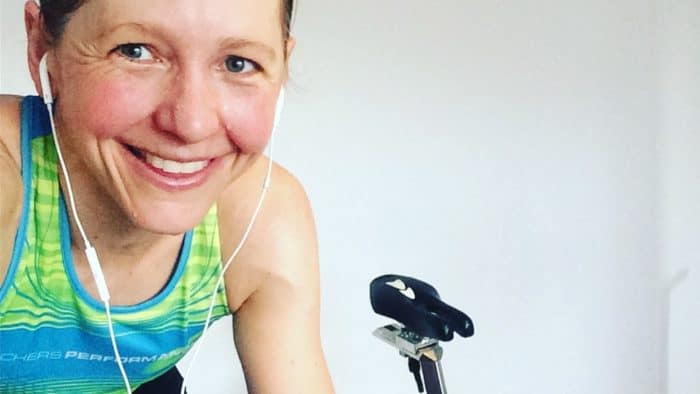 I find it really hard motivating myself for a hard session after work so really enjoyed the group session. It's amazing how much easier it is to work hard in a virtual world than it is solo. I'd give myself 10/10 for text-cycling multi-tasking too! -Lucy Gossage
If you missed the session you can download the custom workout HERE.
The next session?
The next TRI247 Winter Series session on Zwift will be held on Wednesday 3rd January at 7.00pm UK time and will be the perfect way to start the New Year. We are still waiting for confirmation on the ride leader, but reassured they will be good! So, please do join us. If you are not on Zwift yet, then see the details below on how to RIDE ON!
https://www.youtube.com/watch?v=XNTXAkky4qE