Blueseventy and ETE TriCamps have confirmed the continuation of their partnership for 2018. Eight elite athletes will benefit from wearing blueseventy wetsuits in training and competition next season, as blueseventy moves towards launching the next generation Helix wetsuit.
ETE TriCamps was launched in 2016 and closed a successful crowdfunding campaign this year to bring a unique professional touch to the triathlon training camp market.
ETE supports a group of high achieving athletes who will race as the ETE Racing team and to whom blueseventy provide kit, including the inspirational Gill Fullen, who returned from breast cancer to break the course record at the Outlaw Triathlon, and Matt Leeman, who is one of the strongest swimmers in long distance triathlon despite a limited swimming background. All eight athletes are under the guidance of Perry Agass and train in his larger UK and Cyprus-based squad of triathletes.
Participants in ETE camps have the opportunity to try blueseventy equipment in a professional, coached training environment, which is open to everyone from relative beginners to aspiring professionals.
Julian Hucker, CEO & founder of ETE TriCamps, said: "We're delighted to renew our partnership with blueseventy and we are excited by their continued support for ETE Racing's elite athletes. We look forward to seeing these athletes training alongside our TriCamps and racing next season in their blueseventy wetsuits."
Matt Leeman, who is based in the UK and Cyprus, and is a member of the ETE Racing team, said: "2017 was a breakthrough season for me and I had some great swims in my Helix wetsuit, including breaking the swim record at the Outlaw and being second out of the water at my professional debut at Ironman Wales. I'm looking forward to racing in the new 2018 Helix next season."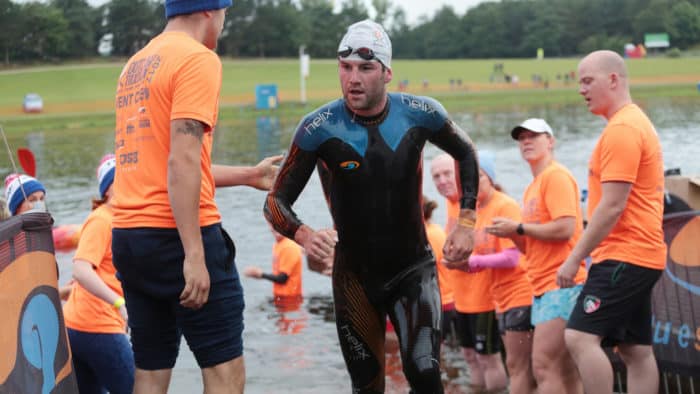 Leeman developed his triathlon career whilst at Loughborough University, and the combination of Perry's coaching, support from ETE, hard work and using the one of the fastest, best-fitting wetsuits available, he has developed into a phenomenal swimmer. At the Outlaw Triathlon, he swam 46min38 for 3800m and was well inside Harry Wiltshire's previous course record.
John Duquette, CEO of blueseventy said: "We really value our partnership with ETE because it gives us an opportunity to help support the careers of high-achieving athletes as well as putting our brand and our products in front of a broad audience. The opportunity to try before you buy a wetsuit is invaluable, especially as we move towards having new products in our range for 2018."
To find out more about ETE TriCamps, visit https://etetricamps.com and for blueseventy, visit https://www.blueseventy.co.uk.