Challenge Tri Camp, official Challenge Family European Partner, announce two new key team members to their very successful UK coaching services team.
Joining owners Nick Dunn and Brent Perkins, Challenge Tri Camp welcomes Kathryn Berry and Michael Hallas to the coaching team.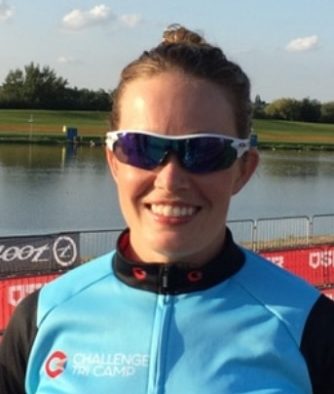 Over the past few years, Brent and Nick have worked very successfully with athletes, securing many World and European Championship medals and titles, including Barbara Holmes and Jacqui Philips in 2017. They have also developed the Challenge Tri Camp Coaching System which delivers both consistency and quality to all coached athletes as well as bespoke training programmes reflective of work and lifestyle commitments.
Kat, who herself has been coached by Challenge Tri Camp for many years, says "I have won medals at World and European Championships as well as working full time, so I've been through it all myself wondering how to fit in training for three sports, working out what kit to buy, the nerves before race day – I can relate and I know how to make it work for each of my coached athletes."
Nick Dunn, Coaching Director confirmed, "Having Kat and Michael on board adds a great new dynamic to the company and strengthens the offering to our athlete base. They bring passion, enthusiasm and experience which all add to the Challenge Tri Camp Coaching System".
Challenge Tri Camp offers triathlon and single sport coaching services to all levels of athlete, across all distances. Coaching packages have been carefully designed to provide coaching options to athletes at each stage of their triathlon journey, whether that be completing their first sprint to winning a podium place at the age group World Championships.
Long distance competitor, personal trainer, BTF qualified and now Challenge Tri Camp Coach, Michael is a committed full time coach. "Combining my level 3 status as a personal trainer with my BTF triathlon coaching qualifications gives me an added advantage in the strength and conditioning aspect of endurance sport which is becoming more and more crucial at the top level of performance."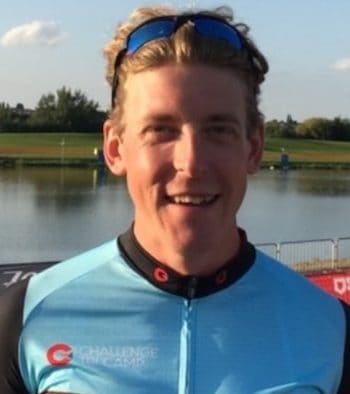 Brent Perkins, CEO, commented "As our coaching and family community grow, its key that our team members have a detailed understanding of our Coaching System and are dedicated to our athletes providing the very best coaching we can, having Kat and Michael on board will further strengthen our coaching services to our growing client base." #allabouttheathlete
Challenge Tri Camp are proud to have Michael and Kathryn join the team, offering bespoke training plans to help people achieve their triathlon goals.
To view the coaching services on offer go to: https://www.challengetricamp.co.uk/coaching/ or to get in touch email: [email protected]
Challenge Tri Camp are a UK based company running triathlon training camps in the UK and across Europe. They are the official European partner of the Challenge family and are the only company authorised to sell Challenge Family race tours to the UK market.
Challenge Tri Camp also provide a comprehensive range of coaching services to athletes of all abilities from complete beginner to experienced GB Age Group competitors.