Time stands still for no-one, however some athletes seem to manage to fight back against nature and continue to produce stellar, age-defying performances – Gill Fullen certainly fits that bill.
As part of Tri247's 'Holding Back the Years' series, we speak to very special competitors to gain insight into how they do what they do – and hopefully pick up a few tips along the way that we can all apply.
Gill came to triathlon in her mid 40s, but a late start – and battling cancer since – have not stopped her from truly excelling and, arguably dominating, almost every race she enters.
It's an inspiring story, and one which has something for everybody to glean from it as they take on athletic challenges in their own specific way.
Sporting background?
What makes a successful triathlete? Is it a background in swimming, cycling, running, or multi-sport? Gill explained that although lacking a specific endurance sports heritage, her varied interests and history of an active lifestyle gave her a great foundation to take up triathlon:
"I'd always been intrigued by triathlon but hadn't really considered doing it myself. When friends started putting together a team to take part in Rat Races, I decided I needed to get fit so I could join in. That was the start of my swimming, biking, and running. I had always enjoyed swimming but never had formal lessons. I'd biked endlessly since I was a child but never considered racing or even owned a road bike. I ran a bit at school but hadn't run since then. It was all very new to me."
Horse power
"I had however run a competition [horse] stables for some years, rode many horses a day in addition to all the endless yard work. I also enjoyed karate and cycled to and from school with my sons, but that was about all I could fit in around the horses and family.
"Horses are great for creating an attitude of enduring and not stopping: the work has to be done whatever the weather and irrelevant of how tired, cold or hungry you are. I seriously believe that this gave me a strong endurance background."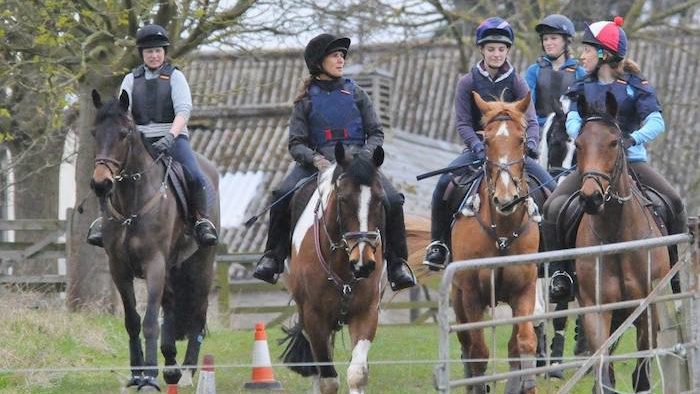 Why race long-distance triathlon?
As mentioned, Gill has enjoyed considerable success, including the 'Age-Group Grand Slam'. The majority of her success has been at middle and full-distance racing. Begging the question, why? Physiology, age, enjoyment?
Gill gave an interesting justification for her preferred race distances, but also lamented the impact of draft-legal racing on weaker swimmers: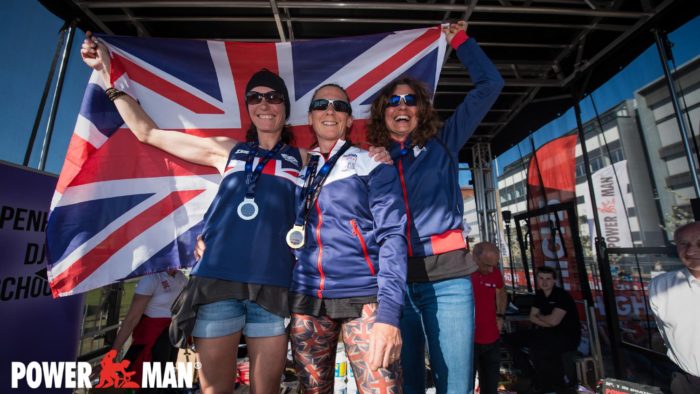 "My best race results have been at middle and long distance because I enjoy the longer races far more than the shorter distances. When I had won Euro and World Champs Duathlon at middle/long and standard distances, I thought I'd better complete the set so I qualified for the sprint champs and went to Holland.
"It just seems a huge effort to travel for hours to race for about an hour. I know it's a different discipline which requires different skills with a whole new intensity during racing.
"I love the to and fro of the competition over hours and watching the race develop over time whereas the sprint distance is all-in from the start, which is full on.
"Yep, it's great but in a completely different way. Now that sprint triathlons are draft legal it puts me at a huge disadvantage as swimming is my weakest discipline, so if you're not out of the swim with the lead pack it's a huge task to catch the leaders. Over the longer distances I have time to make up the deficit from the swim and capitalise on my strengths on the bike and run."
Sprint, middle, or long?
Based on Gill's comments, it seems that she may be best suited to races sitting somewhere between sprint and iron-distance. Gill confirmed the same:
"Actually, my favourite distance is middle, as it's long enough to get properly involved in but short enough that you can put loads of effort into each discipline and all of that before lunch! It also doesn't need the recovery that the full distance demands so fits into life a little easier than the longer distance."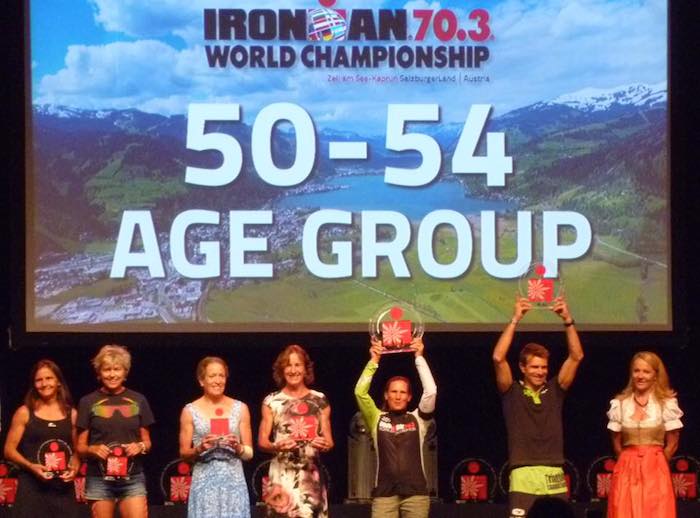 Natural talent vs. training and perseverance
Surely if you win an age-group World title, let alone multiple titles, you must be blessed with talent? Not necessarily so says Gill:
"I don't believe natural talent is so relevant, especially over longer distances. If you want to do something you train and change your body to be able to do it. Yes of course I appreciate there are limitations and challenges which are more difficult to overcome but you only have to look at the rise of para-triathletes to appreciate the role mindset has to play in endurance sport. Consistency and getting the training right is everything in preparing the body for racing."
What if…
If we set aside the debate regarding natural ability, it is unquestionable that Gill is a gifted athlete (be it physiologically and/or mentally). Only starting her triathlon journey in 2009, Gill 'missed the boat' to race to her full potential in her peak physical athletic years. It must have crossed Fullen's mind what she could have achieved if her triathlon career had started earlier:
"Yes of course I have thought about all the 'what ifs'. They don't take us forward though and I was busy doing other things with my life. I would certainly have become a professional triathlete but it would still most likely have been for the longer distance races, except for the team relays which I would have loved to be a part of."
Life challenges
From the outside, it might appear that Fullen's success has come easy. This is certainly not the case, and in addition to the normal life challenges she has had to overcome cancer. Gill shared her experience and how it impacted her life, and her athletic interests:
"Having cancer was a complete shock. It took away any certainty about whether I would be able to continue to exercise or race in the future. What keeps me motivated and training is not all about racing but the feeling of being mega fit and healthy. It's about being part of a community of like-minded athletes enjoying the experience of training and racing together."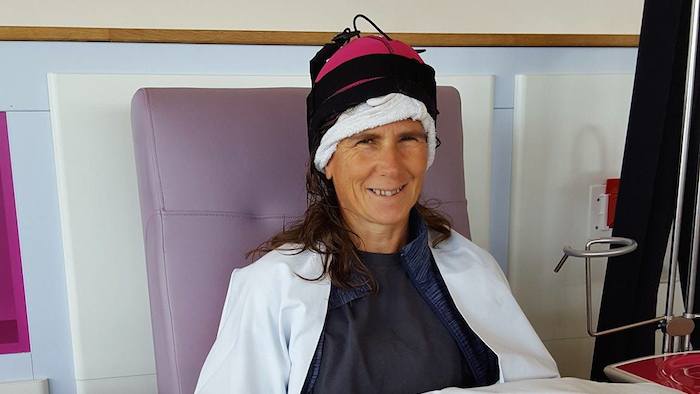 Accepting your limitations and living in the moment
Gill described the humbling experience and the importance of being able to accept your limitations, adapting your mindset, and enjoying your triathlon experiences:
"During surgery and chemotherapy I had to accept new physical limitations. It was a huge learning process and I laughed at myself when my mind was convinced I could do something but my body refused point blank! My heart rate was all over the place, but refused to increase to allow for any kind of intensity, so endurance was fine but speed was out of the question.
"I learned the value of racing well away from the pointy end of the field and found a whole new world where people raced because they enjoyed the experience rather than to come away with the bling. With an acceptance of my limitations I clung onto the ability to take part at all and thanked my lucky stars that I could continue to find some kind of normality by still being a part of this community.
"It has meant that I live far more for the moment and definitely take every opportunity when it presents itself rather than putting things off for a future which, as we have seen so clearly this last year, is so uncertain."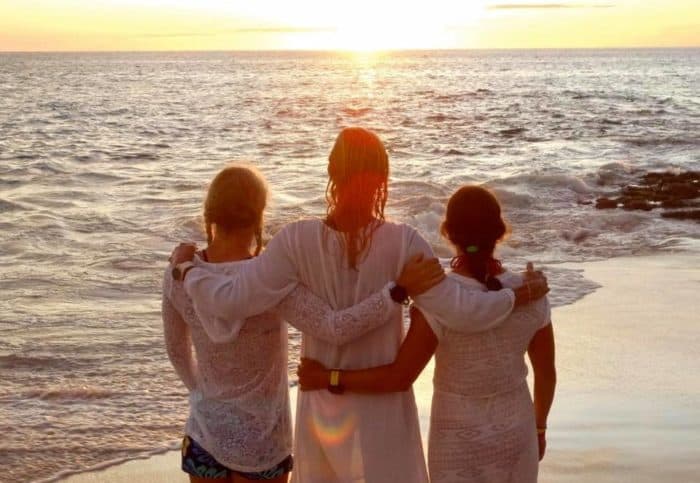 Training and coaches, quality over quantity
Chris Standidge and Michelle Dillon are prime examples of how an athlete can use their experiences to inform their coaching skillset and benefit their athletes. Gill has trained without a coach and with a coach, and she detailed the benefits she has enjoyed from having one:
"I didn't have a tri coach for a couple of years so the temptation was to always feel I wasn't doing enough as someone else is always going faster, harder, longer. So in 2016 when I joined a new coach, Perry Agass, he gave me a better structure which meant my sessions became more quality over quantity. The hard sessions became harder and the easy sessions easier. There was an emphasis on balancing easy and hard sessions where the majority is easy with just enough hard for it to be effective.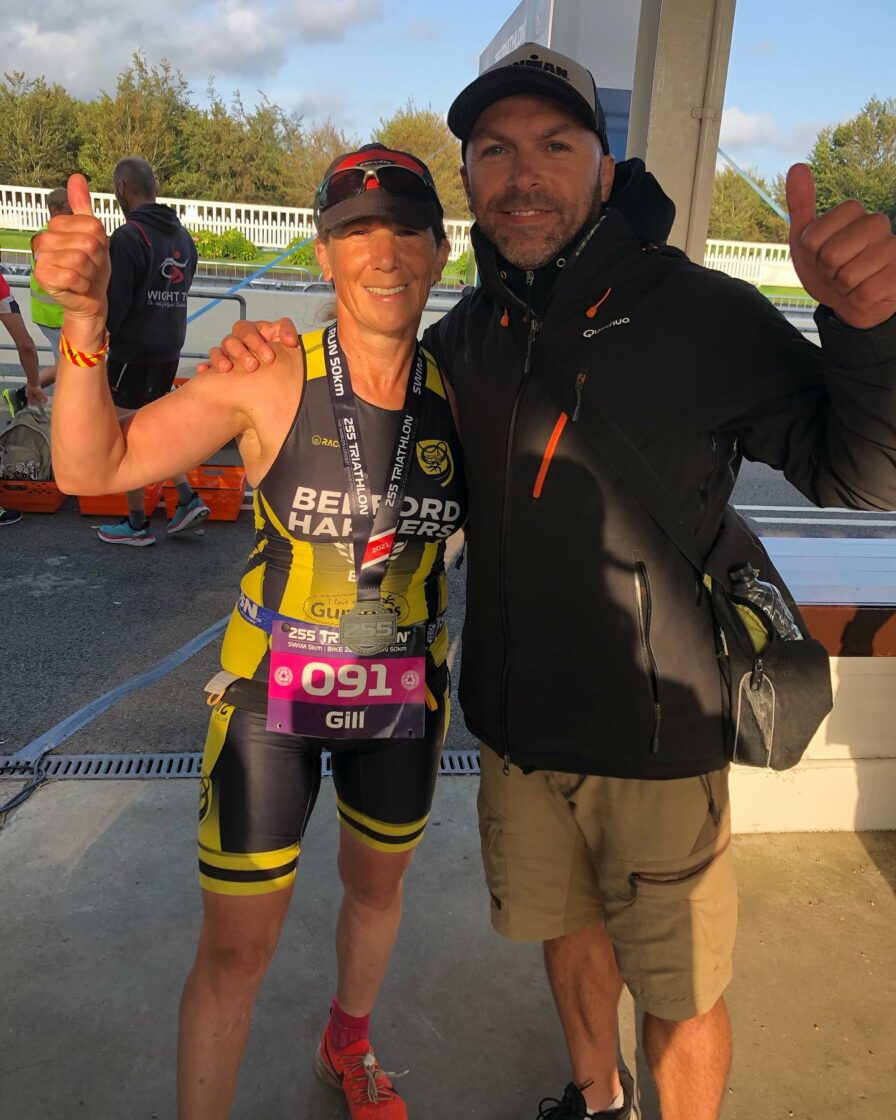 "With this structure stopping me overtraining, it was about just doing enough training to peak when it really mattered, so he held me back a fair amount but then pushed me at the optimal time. A good example was Kona year (2019), he held me back most of that year slowly pushing me on as the year went on then about eight weeks out of Kona he ramped up my training."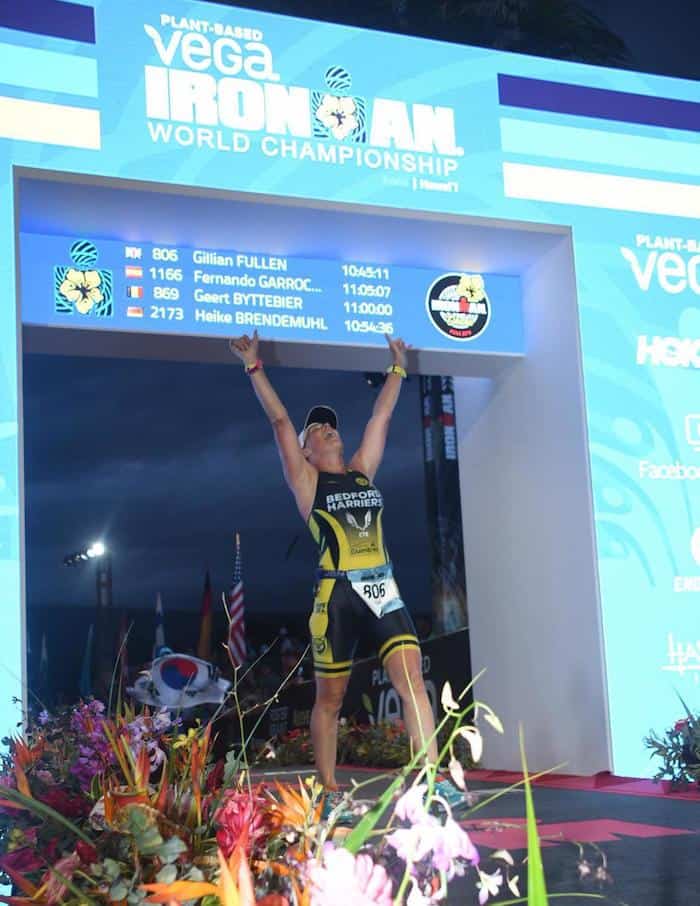 Like a fine wine, getting better with age
This feature series is about how athletes cope with getting older, so how has Gill's approach to training and racing changed? Interestingly, Fullen stated her training has not changed significantly, but she revealed she now trains primarily on her own to ensure she hits her training targets:
"I don't think we've made much in the way of concessions to age and my body is still coping with the demands of training so far. Running definitely takes the biggest toll on my body so longer ultras will certainly provide new challenges.
"I used to train with others most of the time, however now the vast majority of my training is done solo. This is because coach believes you need to be accountable and learn about yourself by taking responsibility for your own training sessions and you can only do that solo. However, I do have some friends I train with who will join in with my programme and slipping into a group session does happen from time-to-time and I enjoy these sessions all the more as so much is solo."
Adaption and experience
Although her own training may not have altered substantially to date, Gill had some useful tips and recommendations for older athletes:
"For older athletes, consistency of training becomes even more critical and includes not over-doing the fast work which can lead to injury and making sure sufficient recovery is in the plan, even if it's active recovery. I do endless miles of "easy" in swim, bike and run and it seems to stand me in good stead when I come to race.
"Secondly, don't be daunted by being surrounded by fit-looking youngsters. The likelihood is they'll shoot off like a hare and then start going backwards just as you get into your stride. Have faith in your own ability and give it your best shot."
Age over youth
On the basis not much has changed in terms of training for Gill, how do athletes like Fullen continue to not only stay at the front in their age-group, but manage to best much younger athletes? At first, Gill appears equally at a loss on this topic, however she then reveals what often only comes with experience:
"It's a constant wonder to me why at my advanced age I am still winning races. I have no clue. I can see it to a certain extent on the longer distances as I'm sure endurance grows with age and consistency of training but the shorter distances should definitely be dominated by younger athletes. I suspect that with age comes a certain maturity which can help with race strategy.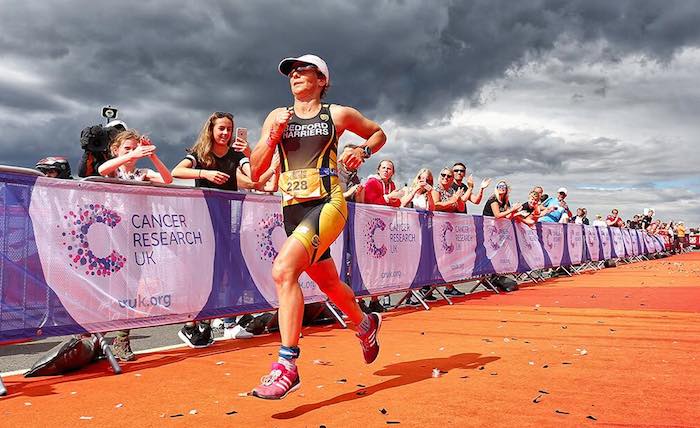 "Not only do I know where my strengths and weaknesses are, but I have the experience to stick to a race plan because I know it has worked in the past. I also have the confidence of previous successes and probably the acceptance that I can only race to the best of my ability and if someone else is faster that is not within my control. The body develops a certain resilience with time and I know mine is surprised by time off and resigned to long, hard efforts."
Why are age-groupers getting faster?
Gill continued, to provide her thoughts on the benefits for some of coming to triathlon, and other endurance sports, later in life:
"Many age groupers, especially women, don't start training and competing until they are older as the demands of career and family mean they simply don't leave time for anything else. When they do come to sport their bodies are not hammered from years of over-use so they are relatively fresh but also the learning curve involved in taking on a new discipline means that if you keep at it you should improve over time.
"The combination of these two factors, (possibly combined with taking out the frustration of being at home with small children for some years), leads to motivated and driven people who enjoy a new challenge and the friends they make doing it.
"The more you practice, the better you get so while the body is still able it's no surprise that age groupers keep on improving well past where other athletes have long retired."
Tech stands still for no one!
Bike tech is constantly moving forward and now with carbon bladed running shoes, running tech seems to making similar moves. For an athlete that has been participating in triathlon for more than 10 years, and racing internationally, Gill is in a prime position to provide comment on the impact of tech changes, or more accurately the free-speed that comes at a cost, that is prohibitive for some:
"….Tech developments are a constant process which is not about to stop. There must be limits on what is allowed but if everyone has access to the available tech, within reason, the more important question is whether the playing field is level.
"I have won races on an entry level road bike while others were on very expensive TT bikes. I probably had to be a few % better than them to achieve it, but I don't believe you can buy success without still putting in vast amounts of hard graft."
Costs are a factor
"I'm sure it can help, which is why I bought a TT bike after my first experience of Kona, but it's not the whole package. I also bought some new running shoes when I was looking at running a record marathon time, because it would be daft to put the performance in and lose out by a tiny margin that the shoes could have made, especially when all the other competitors would be wearing them.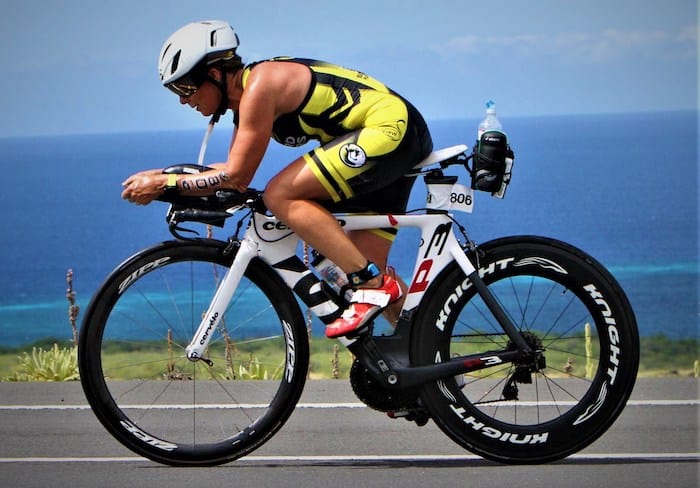 "Cost is the main issue in the use of tech, but it always has been and we're not about to solve that conundrum. We are only racing the people who can afford to race – I'm under no illusion that I have been extremely fortunate to be able to participate and that there are many, many people out there who, given financial support, would be amazing athletes.
"This is another reason older age groupers are winning races, quite simply they can afford the time and money to train and race."
What next for Gill?
Gill explained that she is driven and attracted by new experiences. Which is good news, since she has recently relocated to New Zealand. She told us: "Clearly moving to NZ is another huge challenge. I can't wait to discover new places to train and make new friends to train with. I'm excited to be able to do more open water swimming and I'd like to try all sorts of different races from ultra-running to adventure racing so the future is really exciting and that is all the motivation I need!"