Group Evolution is delighted to announce that Marc and Helen Jenkins have become its first Brand Ambassadors.
Helen Jenkins has twice been triathlon world champion (in 2008 and 2011) and has represented GB at three Olympic Games (Beijing, London and Rio). Since 2007 she has been coached by her husband, Marc, an Olympian himself at Athens in 2004.
Group Evolution provides luxury sporting retreats from its 19th Century Chateau in the Pays de la Loire, France. Retreat attendees receive a level of training and support usually the preserve of professional athletes, whilst relaxing in the luxurious surrounds of the 'fairytale' Chateau, referenced in the Times Top 20 Chateaux.
Helen Jenkins said: "I am delighted to have been invited to act as a Brand Ambassador for Group Evolution. The Chateau is absolutely gorgeous and Group Evolution have made it the perfect playground for athletes. There are very few opportunities for amateur athletes to experience what it is like to train like a professional but this is as close as I have seen. At the same time, you can relax in comfort away from all the day-to-day distractions. If you want a premium training experience combined with a memorable luxury break, this is your place."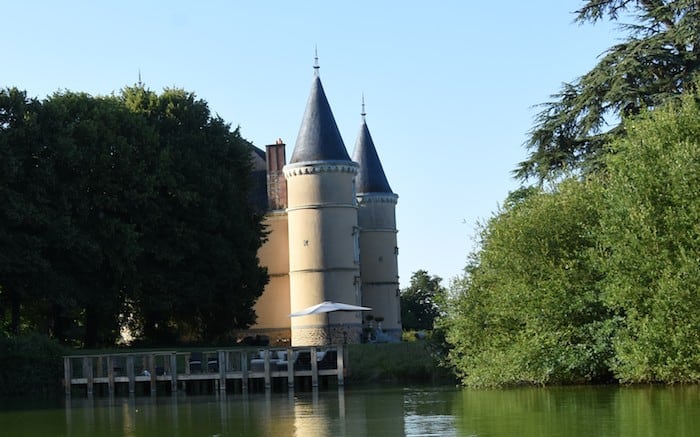 Marc Jenkins added "Having coached Helen for the last decade, I understand the support network that surrounds full-time athletes. Group Evolution treats its guests like professionals: personal coaching mentors; individual retreat programs; 1-1 sports science assessments; and ongoing support and feedback. I fundamentally believe that each athlete needs personal solutions to address their own challenges and achieve their ultimate goals. I look forward to partnering with Group Evolution and I can't wait to take my family back to the gorgeous Chateau de la Motte Henry – it really is an outstanding setting with superb facilities to train, relax and refocus. "
Commenting on the partnership, Group Evolution co-founder Barry Williams said: "We are absolutely delighted Marc and Helen have agreed to be our first Brand Ambassadors. Marc and Helen are experienced, knowledgeable and extremely well liked within the triathlon community. They are known for being amazingly supportive of the people they partner with and we are fortunate they have agreed to become involved with us for the next three years."
Retreats are available throughout 2019, commencing in March. For more information and to book your place visit www.groupevolution.com