Michelle Dillon – still racing, still fast…
Time stands still for no one. However, some athletes seem to manage to fight back against nature and continue to produce stellar, age-defying performances. As part of Tri247's 'Holding Back the Years' series, we shall be speaking to such individuals to gain insight into how they do what they do – and hopefully pick up a few tips along the way that we can all apply.
With her elite racing background, age-group success, and experience as a coach, Michelle Dillon was the perfect candidate to kick-off the series.
Michelle Dillon
Dillon is a former elite athlete, now an age-grouper, and coach/owner of Team Dillon Coaching. She recently turned 48 years young, but continues to perform at a startling level.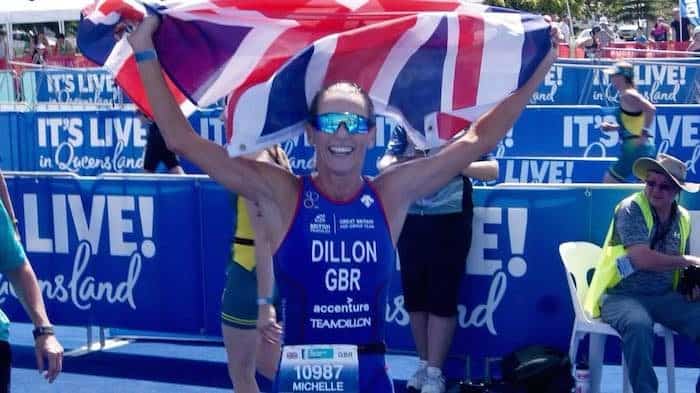 Elite pedigree
Michelle unquestionably has some serious elite-pedigree:
Dillon has a 10k PB of 31.40 (which is particularly impressive, considering it was achieved well before carbon shoes), and competed in the 10,000m at the 1994 Commonwealth Games. She went to the Olympic Games in Sydney and Athens (finishing 6th at the latter); and, she is also a former European Triathlon Champion and World Duathlon Champion.
Unfortunately, Dillon's elite-career was cut short by a back injury and she retired from professional triathlon in 2007 and had major back surgery in 2008.
Age-grouper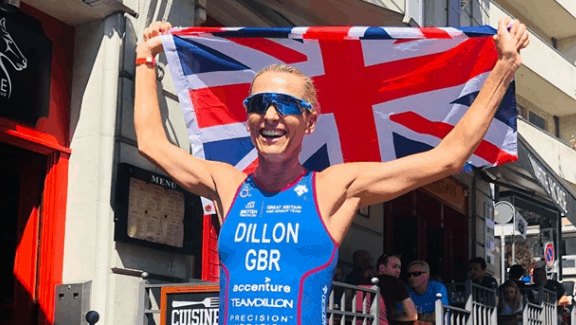 Following her retirement Dillon turned to coaching and set-up Team Dillon Coaching. After a siesta of circa 10 years away from competing, Dillon returned to competition in the 45-49 age-group with notable success. At the 2018 Sprint Age-Group World Championships in the Gold Coast she not only won her age-group but bested all other female competitors!
More recently Dillon had age-group success at the 2019 Sprint Age-Group World Championships (she won her age-group, was 7th overall, and first Brit home), and just recently at the World Championship Qualifiers held at Eton Dorney in May 2021 (she won her age-group, 3rd overall).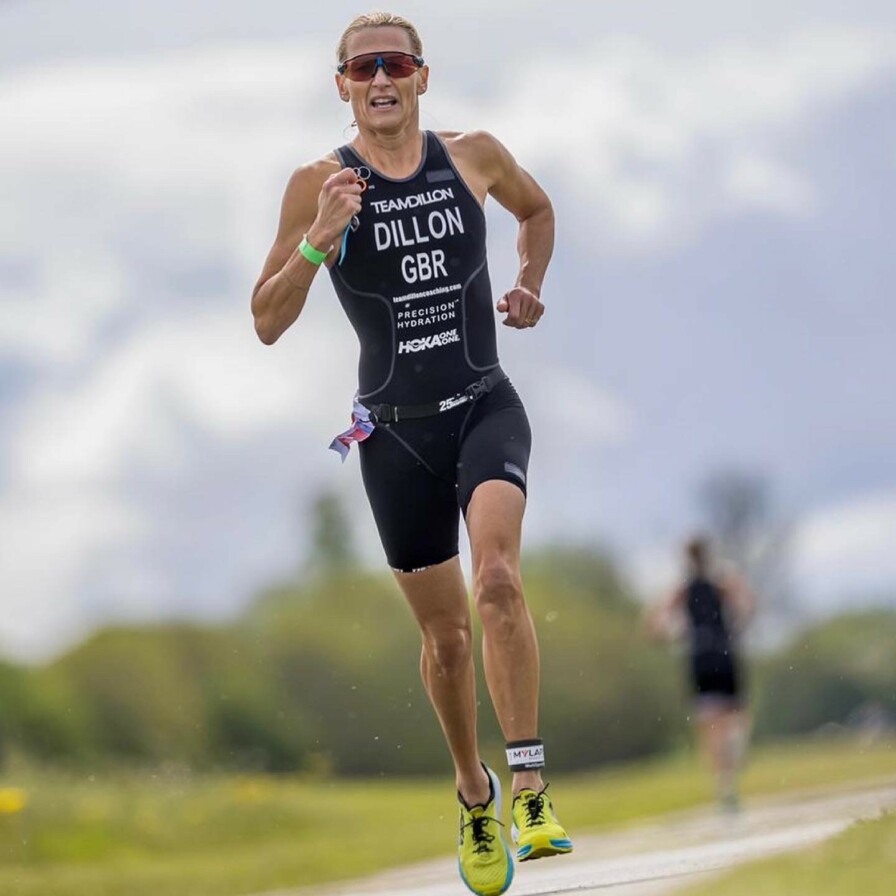 With all the above experience, Dillon is in a prime position to provide insight as to how she has fought against the passing of time for herself and for her coached athletes.
Acceptance and improvements
Having had back surgery it is inevitable that Dillon has experienced some challenges to her training and racing, and she has accepted the reality that her performance levels in some disciplines are not what they once were. But, it appears that she has still been able to improve in others. She explained:
"Yes, as you get older your body becomes a lot stiffer especially after having double spinal fusion, so you don't move as well as you used to in all areas.
"Therefore, it's almost impossible [for me] to run faster. The swimming is strong because I actually improved my technique over the years, and my biking is also still fairly strong, however my back injury can sometimes play a part in holding me back here as well.
"So overall, yes definitely slower. It used to be frustrating when I was in my early 40s comparing my run times, but as I get closer to 50 years old I've learnt to accept it. What you come to realise is you do the best you can with what you have, and happy to be still moving well enough to compete!"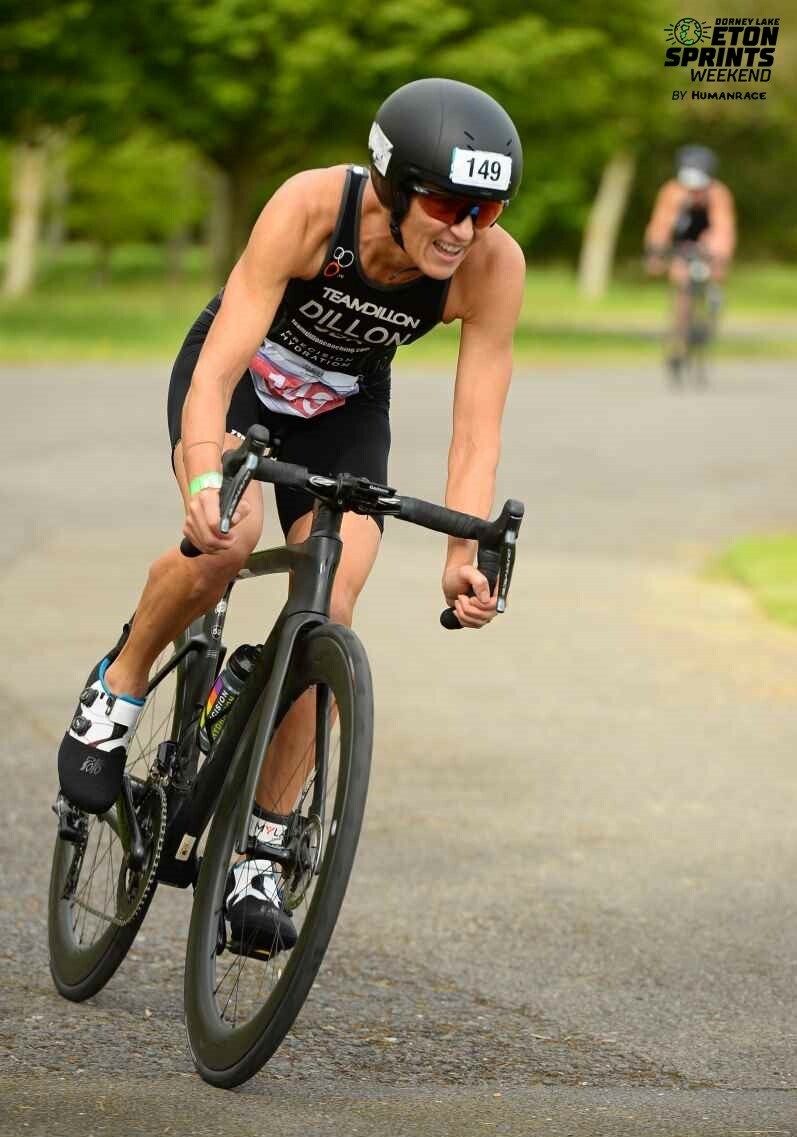 Balancing training with recovery
Dillon acknowledges that her back restricts her run-speed, but also notes the challenge for all in regard to 'knowing' your body:
"…the problem for me is always my back which restricts me from being able to do the run mileage I need to get anywhere near my peak. In saying that you can feel your speed starts to deteriorate gradually with age; your body just doesn't recover as quickly, and if you trained too hard you would get injured."
With age comes experience
Inevitably, Dillon's training has changed slightly from her elite racing days, however she has utilised those years of experience to fine-tune her training to cope with the demands life throws at her now:
"I've definitely learnt so much about my body over the years. From my professional days I figured out what type of training and structure worked for me and have stuck pretty much with this right up to now. Except my running of course, which has dropped significantly. I feel more of a swim/biker these days than a runner.
"I found the right balance of intensity and volume that I know works for me, trialled it when I came back [to racing and training], and then tweaked it mainly on the run side to ensure I get the best out of my training program.
"I also like to have a balance in my life, so I work, train and have a social life, drink alcohol occasionally, things I didn't do as a professional."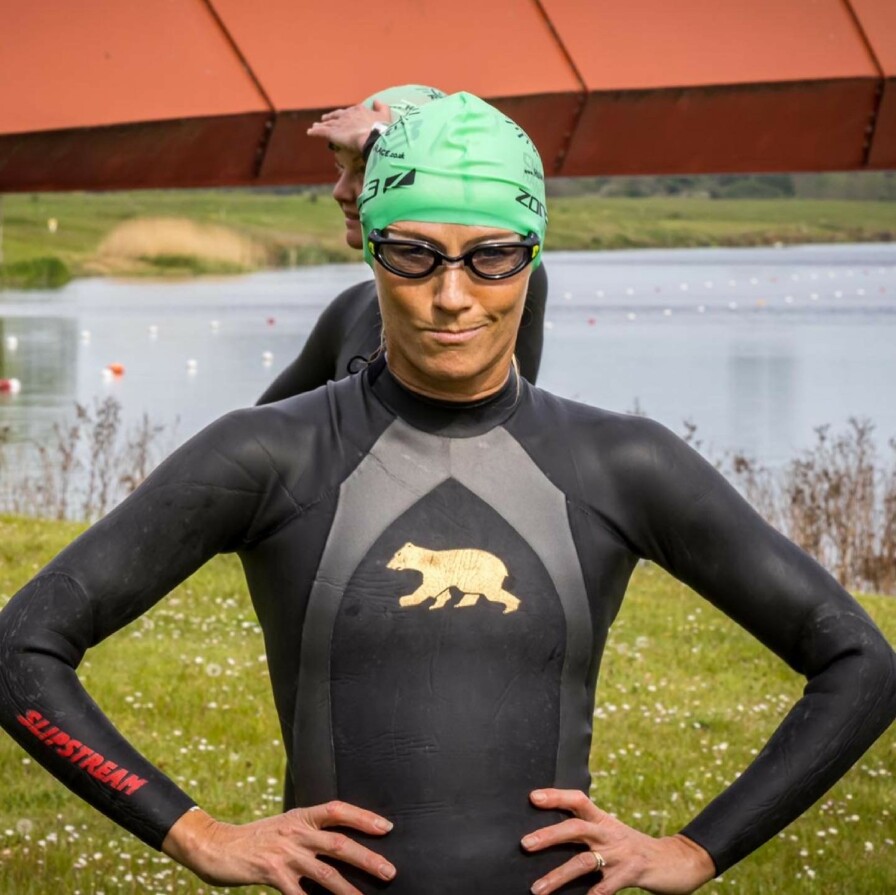 Swimmer-biker-stretcher
Dillon still has some impressive run-speed, even if it is not quite as fast as her professional days. She explained how she manages to run enough, alongside other training to keep her competitive:
"As I mentioned I have become more of a swim/biker these days, the majority of my training is swimming and cycling because this keeps me fit without the impact.
"I then bring about three runs into the program each week when I'm not carrying an injury, but I have to be so careful because I am so fragile. I get a lot of sciatica on a day-to-day basis and have continuous glute pain.
"I found stretching is a huge part of my daily routine now. I have a strength & conditioning [routine], as well as a mobilisation program, I do every other day, otherwise I just don't think I would still be running at all."
Race hard
You might expect Dillon to have adapted the way she races in a similar way to how she has amended her approach to training. However, she confirmed she still races full gas:
"I am only really racing over the sprint distance these days – and still race the same as I always have, as hard as possible from the gun!"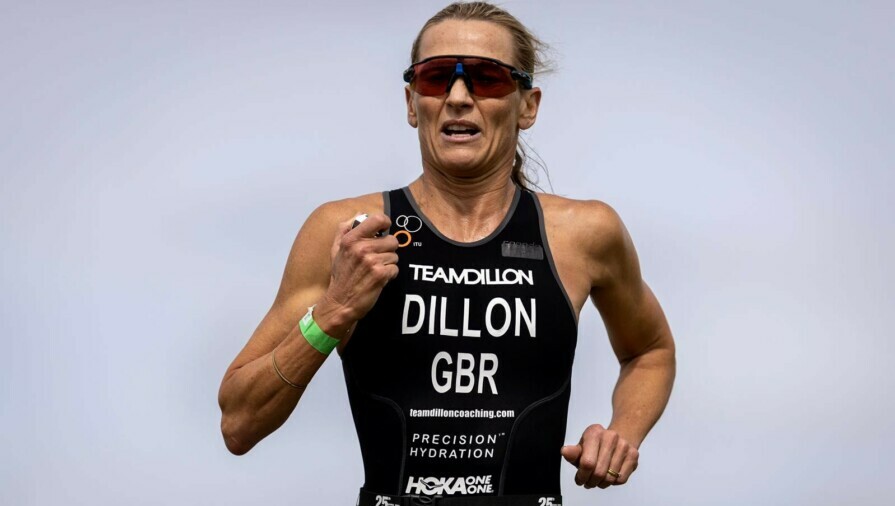 Is age a factor for age-groupers?
Dillon explained that an athlete's age is just one of many factors she considers when coaching an individual, and in fact other elements are more important:
"When I am planning my athletes' training programs I take into consideration their background, whether they are from a swim, bike, run or another sporting background, as well as their age, and if they are injury prone. Usually if an athlete is injury prone I try to get them into a good strength & conditioning program to try to iron out any weaknesses and muscle imbalances. I then start from scratch and build them up slowly to full fitness."
She also pointed out the advantage of her continuing to race and train – who better to be your own guinea pig for testing new sessions?:
"It's great I am still training hard myself because it keeps me very much in touch with what they are feeling, I like to trial out new sessions and new ways of training, if it works for me it works for my athletes."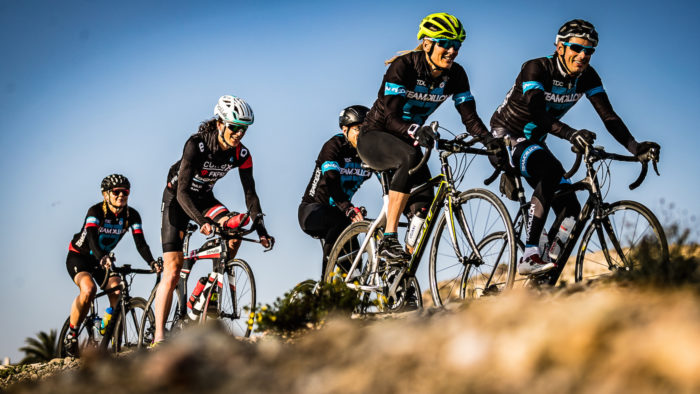 Why are some age-groupers getting faster?
It is not out of the ordinary for an individual with an elite racing background to race as an age grouper and have considerable success, including beating individuals in more junior age-groups.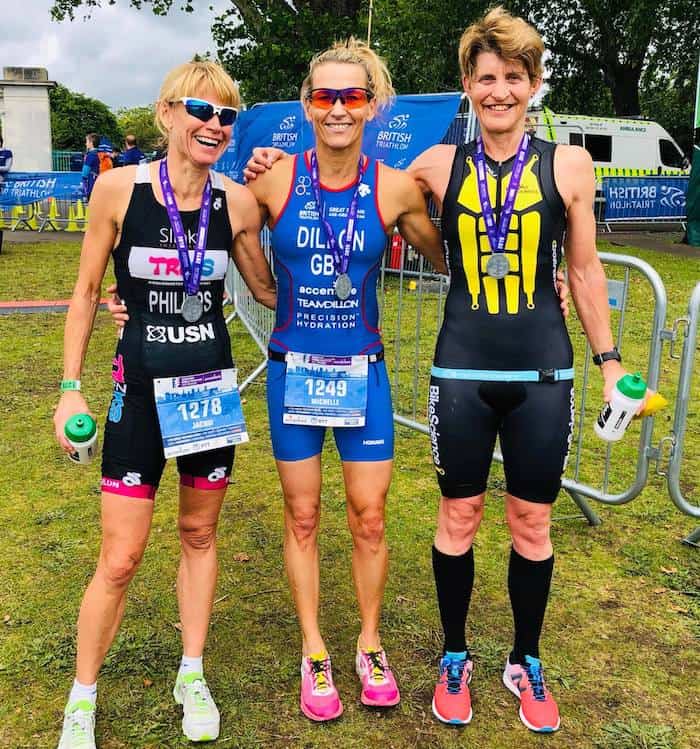 Concerning her own success as an age-grouper, and on the topic of older athletes beating younger athletes, Dillon's view is that experience can get you so far, but it has its limitations:
"Yes, definitely I think it comes down to experience and having the knowledge of how to train, recover, what to eat, drink, and mindset. Perhaps having more confidence than a younger more inexperienced athlete might count for a lot. However, you do get the odd youngster who is unstoppable and no one can get near them, look at the Brownlee brothers when they were coming up and now Alex Yee!!"
Interestingly, some age-groupers seem to be getting faster and faster, and athletes in senior age-groups are often at the pointy end of the overall standings! Dillon shared her thoughts on why this might be:
"I think the athletes who are getting faster are the athletes who didn't start [out in triathlon] at a very young age and perhaps train 30 hours + per week for years and years. This training over the years can wear you down, break you and even burn you out.
"I've seen people starting our sport later in life and although it takes them years to get to a good level, they just keep on improving. Their bodies are robust and have less injury problems overall which allows them to stay more consistent.
"I think we have so much more access to tech as well, just having something like Zwift is motivating people to train more which is lifting the level of competition!"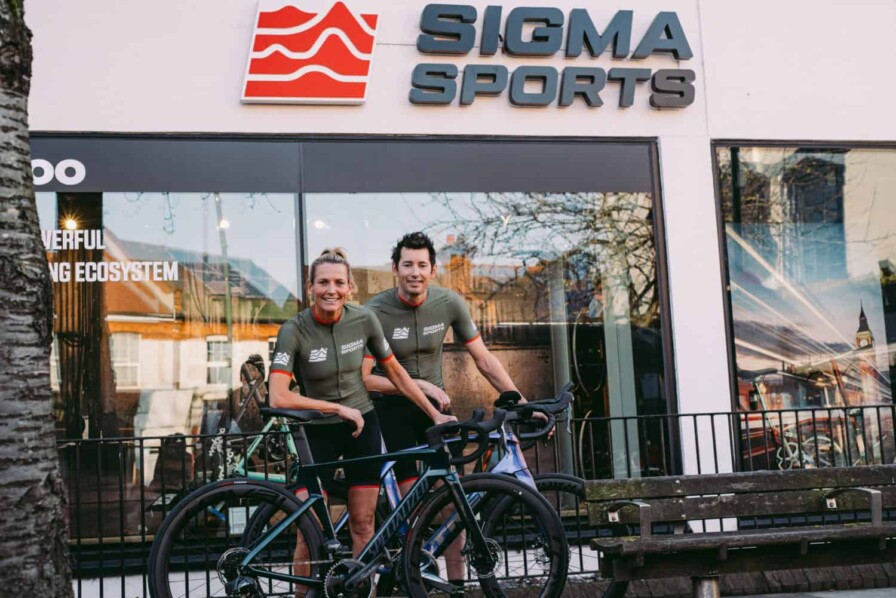 Dillon went on to say that the greatest development she has seen in her 30 years in triathlon is the advent of technology:
"The biggest changes have been the technology that we all have access to now, you can train and race with more so you are not just going off perceived effort anymore. We have access to Garmin watches, power meters, bikes, the new technology in running shoes, basically most equipment."
Goals and targets
Goals and targets are key drivers for all triathletes, we all need things to aim for. Dillon suggests it is the the internal fire that is driving people to keep improving:
"I think people like to have goals, our sport is a great sport because you have the three disciplines to work on. It's a cool sport, and people are wanting to see how fit they can get as they get older. The goal is to stay as young as long as possible, triathlon certainly helps keep you young!"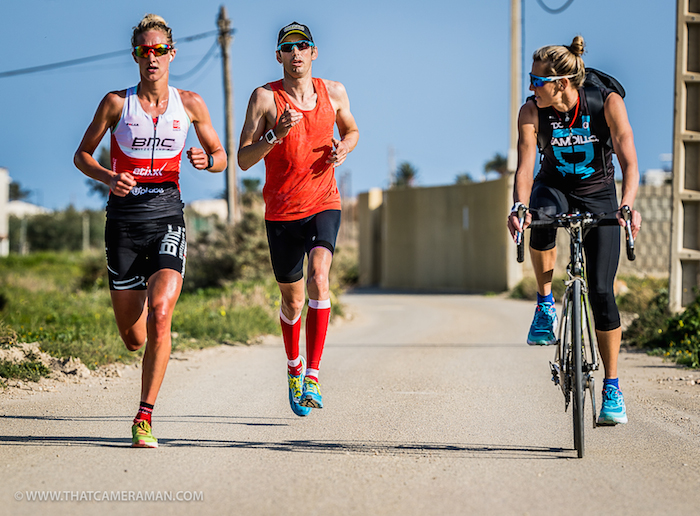 Motivation and coaching
Triathlon is often described as a way of life, rather than just a sport. Therefore, having raced at the highest level in the sport, what encouraged Dillon to return to racing after a 10 year hiatus?
"This comes back to having a personal goal. I retired as a professional triathlete back in 2007 and had my back surgery in 2008, and from that day I built my coaching business, Team Dillon Coaching. I put so much time and energy into the business and my athletes' goals became my goals.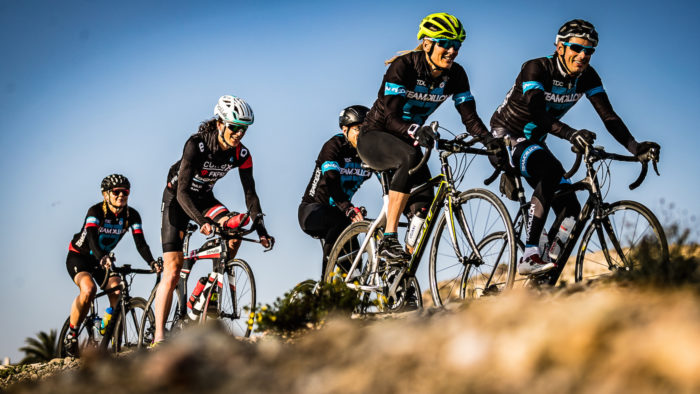 "I am a very passionate coach so put everything into my work. I started to realise something was missing – and it was having my own personal goals. So after 10 years out of competing in triathlon, I came back to race and loved it so much.
"I missed the challenge and the goal of bettering myself. To have a goal to race now keeps me motivated to be the best I can be in my late 40s and hopefully well into my 50s. I want to be that really fit 50 year old + still smashing out fast races, I hope!"
Advice for age groupers – personal achievement
With all of her experience as an athlete and a coach, what does Dillon recommend people do to help them continue to improve and enjoy triathlon?
"Set yourself goals that scare you slightly, train consistently, eat well, look after yourself, have a good balance and outlook in life, have a positive mindset and go after your goals no matter what anyone says.
"There is nothing more rewarding than showing yourself you did something great, and being proud of your own personal achievements."
Thank you Michelle, we wish you and your athletes a successful 2021 race season.