RnR Sport Launches Virtual Tri Camp: 22nd – 28th November 2020
RnR Sport, a leading Endurance Sports Coaching business in the UK, invites members of the triathlon community missing the comradery of mass participation events, and the sharing and learning with fellow athletes, to join its virtual triathlon training camp, taking place from Sunday 22nd to Saturday 28th November 2020.
The virtual triathlon camp, which costs £60pp to join, celebrates this year's growth of the use of digital technology in Sport, and enables triathlon fans who's sporting plans have been cancelled, to take part in a weeklong event without having to travel or quarantine in the current climate.
Designed to fit around people's weekly work schedules and home life, this virtual camp offers three main sessions a day, in most cases at 6:30am, 1pm and 6pm. The sessions will be led by one of the RnR coaches, Ralph Hydes, Ryan Sosna-Bowd, Robbie MacNab, Mary Twitchett and Alex Paxton, each bringing their own expertise. Members can choose what sessions they wish to join throughout the week, and all real-time sessions will be recorded to enable participation when most convenient.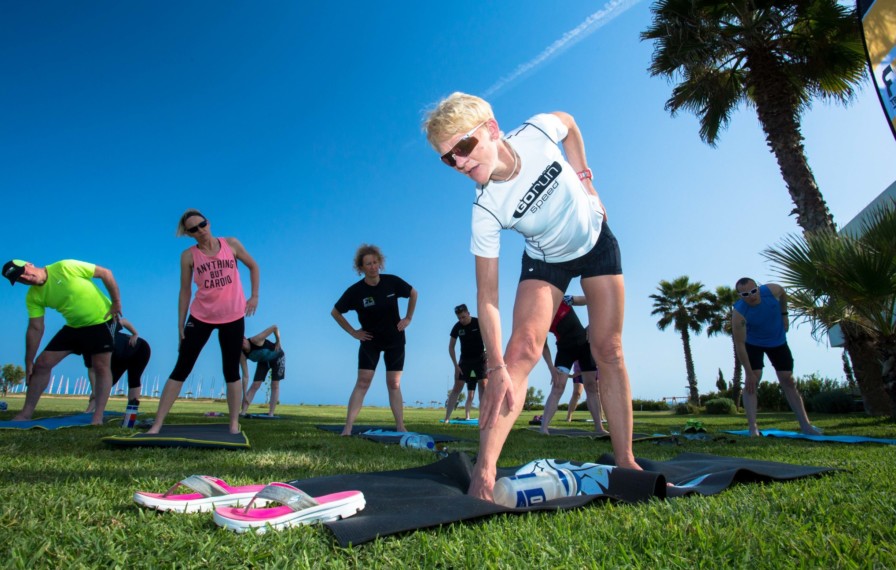 Sessions will include:
Group rides via Zoom (easy, Team TT, Interval and more)
Morning Yoga
Run Sessions (delivered with audio coaching) and a unique street name run-bike-run challenge.
Dry land swimming
Circuits

Strength and conditioning
Mobility
Core

Talks on:

How to plan your season in the age of Covid
Nutrition
Race Day nutrition planning
How to tackle a mega challenge: Swimming the Channel

Social Sessions

Opening camp icebreaker and social drinks via Zoom
Closing drinks and virtual pub quiz via Zoom
Visit www.rnrtricamps.com to register for a place by Friday 20th November 2020 to receive your camp pack Saturday/Monday, or email any questions about the Virtual Triathlon Camp to info@RnRtricamps.com. All participants will receive their Welcome Pack by post, which features an RnR Sport camp technical-t-shirt and OTE sport starter pack.
Ralph Hydes, RnR Head Coach comments; "Usually, RnR Sport operates two annual Triathlon Training Camps in Greece and Lanzarote. With this year's travel restrictions around Covid, we have sought to bring something unique to the triathlon community, who we all know are feeling disappointed with the cancellation of so many planned sporting events.
"We want this camp to be both informative and fun for members and give them the chance to meet likeminded individuals. Our camps have previously brought together triathletes across the UK and beyond, from beginners to experts, and this need to fulfil this sporting hole has been our main driving force behind the launch of this virtual camp."