£149+ savings on 2018 Camps booked before December 31st
Next year RnR Tri Camps (www.rnrtricamps.com) celebrate 15 years as one of the UK's leading providers of tri-camps.
RnR are offering a special discount on both their Lanzarote and Greece Camps.
Camps are balanced between physical and mental training, technical aspects of the sport and recovery, as well as the opportunity to socialise. This ensures RnR camps are both challenging and fun and the high percentage of returning clients demonstrates this.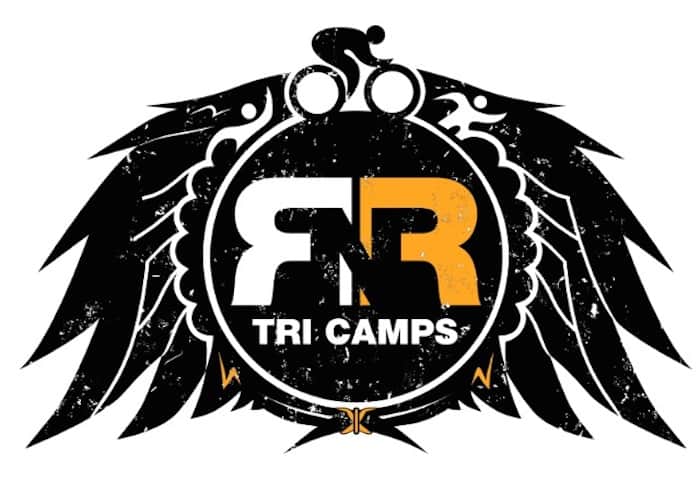 All coached sessions are done in 2 or 3 ability groups and therefore are suitable for athletes of varying abilities; from novice to experienced age-group and ironman triathletes.
RnR coaches' are highly experienced and outside of camps are currently helping athletes prepare for their first 5K through to, sprint, Olympic, Marathons, 70.3, Ironman and beyond including Channel Swim Relays and the Arch to Arc triathlon.
RnR's Pre-Season Camp – Lanzarote – April 20-27, 2018:
Sands Beach Resort
This camp aims to prepare you for your 2018 summer season, focusing on personal development and achievement.
Based at Sands Beach Hotel on Lanzarote's east coast, Sands is the training base for triathlon legends.
Just 3 minutes' walk from the beach with a private lagoon pool and an 8-lane swimming pool where we have dedicated lanes for our camp. For athletes with families there are good family-friendly facilities too.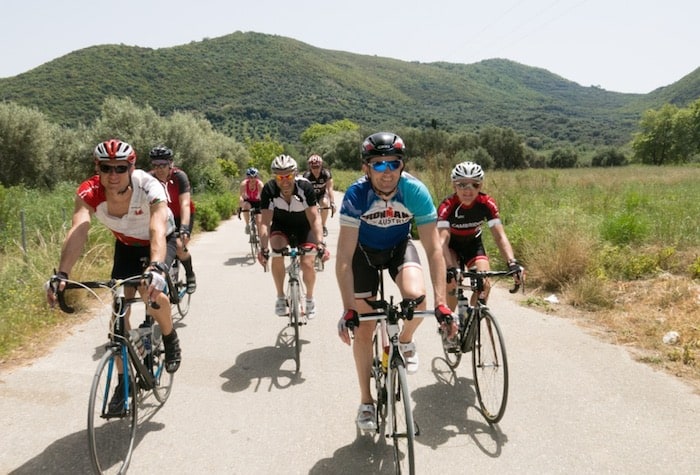 The camp programme includes:-
open water swimming
transition skills
brick workouts
swim, bike and run technical skills
core stability
flexibility
recovery (including sports massage)
planning for success
nutrition
one-on-one run/core/planning coached session
one-to-few swim technical session
Camp fee normally £449.00 pp, plus accommodation package from £470 pp (based on two sharing with full board). See RnR website www.rnrtricamps.com for full details. Until December 31st reduced to £300.00.
RnR's Winter Training Camp – Sivota, Greece – September 23-30, 2018:
Neilson Active Resort
The September camp is an end of season technique and winter preparation camp, where participants will develop knowledge and understanding to make the most of the winter months. The programme is designed to help you avoid injury and have the best possible season in 2019.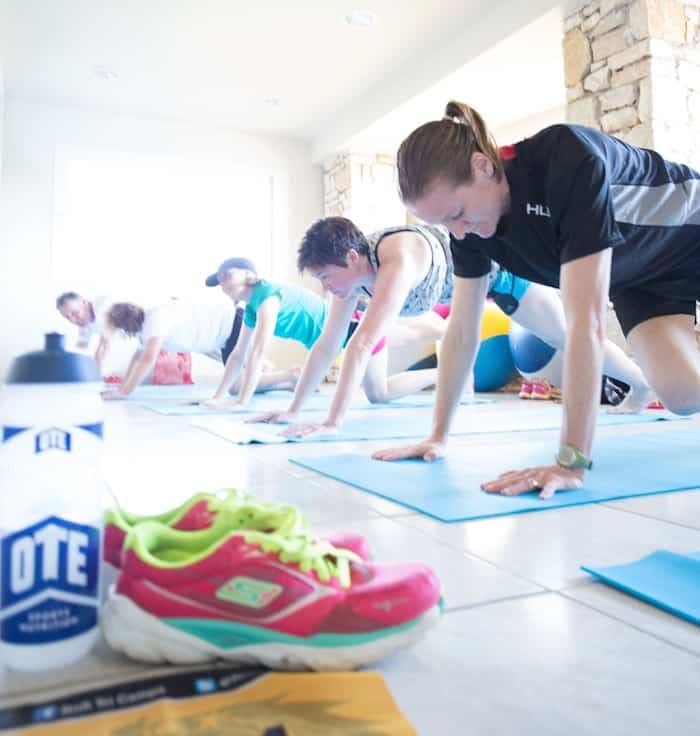 The Sivota camp is delivered in partnership with Neilson Active Holidays and the RnR Tri Camps team are pleased to be returning to a venue which has housed RnR Tri Camps (or their preceding Adidas Eyewear Triathlon Training Camps), since 2003.
The programme includes:-
swim, bike and run technique sessions
drill work
longer endurance sessions
mobility and strength sessions
recovery (including sports massage)
one-on-one coaching session developing technique, planning winter training and developing a 2019 programme and race schedule.
The week ends with a sprint triathlon (750m/20K/5K) hosted by the local village.
This camp strikes a unique balance between hard training, relaxation and fun in a truly idyllic setting, making it one of the best tri camps and experiences you will ever have! Athletes can also benefit from the extensive range of activities Neilson offer making it a great choice for anyone with a non-triathlete travel companion!
Camp fee normally £449.00 pp plus Neilson travel and accommodation package (see RnR website for full details). Until December 31st reduced to £300.00.
Additionally on all RnR camps athletes receive a package including OTE Sports Nutrition Pack, Technical Training Top, HUUB swim cap and more.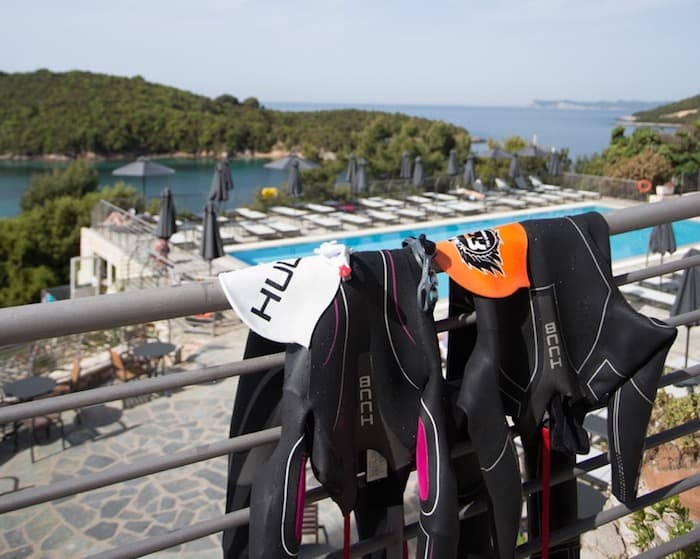 RnR Sport are proud to have the support of partners including OTE Sports Nutrition, HUUB, Skechers Performance, Stryd (Running Power Measurement) and New Running Gear.