Can Zwift provide the end of the 'dreadmill'?
Zwift to extend Triathlon reach with expansion into indoor running
While it has been almost exclusively associated with indoor cycling, online fitness application Zwift has today continued the expansion of its features with the launch of Zwift for running.
From now until late 2018, Zwift Run Free Access means that users of the treadmill functionality within Zwift will be able to use the service free of charge. A 'try before you buy', you might well think of it as.
Zwift Run itself is not new, as regular users of Zwift for cycling (I'm in that category), will have seen runners on the virtual roads of Watopia for several months now.
As well as stepping up its focus on running, in today's press release launch (reproduced below), they make it very clear just how important the sport of Triathlon is to their business model; "Zwift Run is our big play to the Triathlon community and the cornerstone of our business goal to create the world's largest training community in Triathlon". With 22% of Zwift users already classifying themselves as triathletes, they plan to push this up to approaching 35% over the next 12 months. Will Zwift Run be the key driver for that?
Can Zwift have the same impact on treadmills as it has on smart trainers? I guess we'll find that out in due course. If you had asked me in early December about Zwift (for cycling) – having not used it to that point – I wouldn't have seen it as something 'for me' (I've absolutely no interest in computer 'games', didn't own a Smart trainer). Just over two months on, the combination of the two has truly transformed my training and motivation, to the point that I Zwift pretty much every day. For me at least, it is an amazing training tool for cycling.
Right now – personally – I don't think I 'need' something similar in relation to running, but recent experience suggests I should at least keep my mind open to the potential for change.
---
Zwift To Build World's Largest Training Community With Launch of Zwift Run Free Access
Leading online fitness community grows audience and announces second training discipline
Zwift, the fitness platform born from gaming, has expanded its product offering to the Triathlon community with the launch of Zwift Run Free Access. Until this week Zwift Run was an Alpha product, available only to paying members of its indoor cycling service. Zwift Run will be now offered free of charge to everyone, in the run up to a subscription service roll out, scheduled for late 2018.
Since launch in 2014, Zwift has revolutionised the indoor cycling market. The community driven fitness platform has connected half a million cyclists worldwide to socialise, train and race in its rich virtual 3D environments. This January the Zwift community logged an average of 1 million miles (1.61 million km) per day, with major events attracting up to 3,500 participants. Zwift is now set to shake up the indoor run market in the same way, providing the most complete indoor training solution for triathletes around the globe.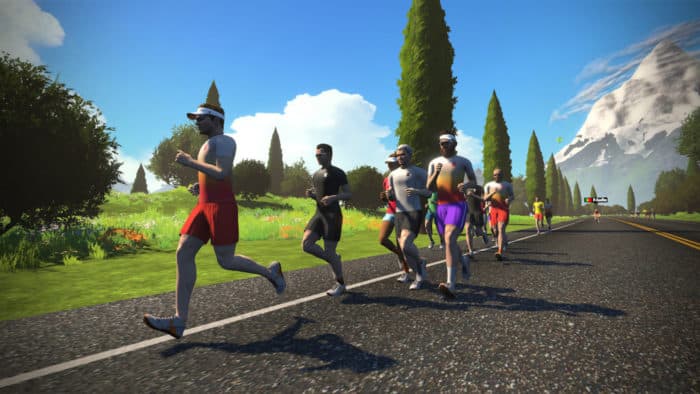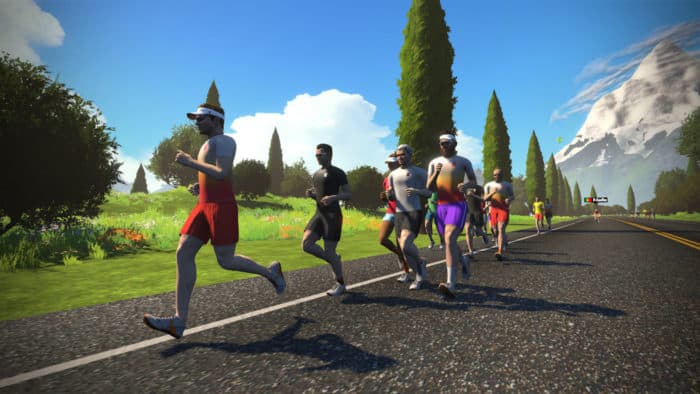 "Zwift Run is our big play to the Triathlon community and the cornerstone of our business goal to create the world's largest training community in Triathlon" commented Eric Min, Zwift CEO and co-founder. "Whether at home or in the gym, Zwift Run is an accessible and easy to turn on product. In three years, Zwift has made the home turbo trainer a super desirable product to own and an essential part of a triathlete's training regimen. We're going to give the 'dreadmill' the same makeover! Zwift Run will make indoor running more structured, more measurable, more motivating and more social."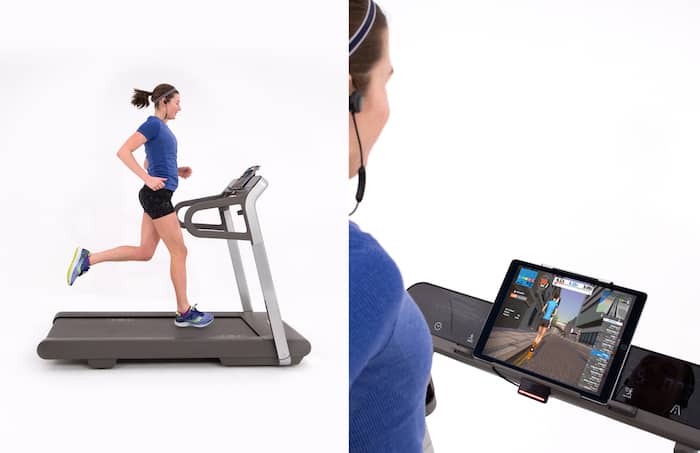 According to Zwift, triathletes currently account for 22% of its membership base. The Californian based start up plans to push this figure much closer to 35% in the next 12 months. Despite being more famous in cycling circles, Zwift is making big gains in the Triathlon market with many of the world's top triathletes regularly spotted 'Zwifting" with the public online.
"It's amazing how the Zwift community really helps you to get the extra bit out of yourself." says Lionel Sanders, ITU Long Course World Champion. "I do the bulk of my training indoors as it's far easier to structure my time and my training. Indoors, you can control all the variables. Zwift really helps me keep motivated and the community ensures that you never feel alone out there."
Essentially a Beta product, Zwift Run Free Access plans to expand its product offering through 2018, with Running Group Workouts and and brick sessions planned for the months ahead. Zwift also plans to roll out Swim, Bike, and Run training programmes for athletes who train indoors and outdoors.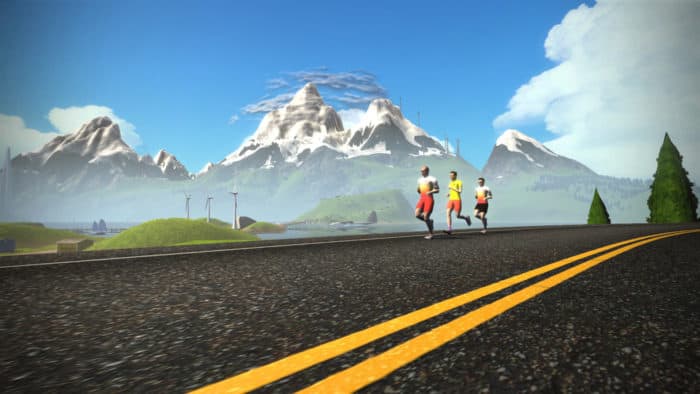 Technogym, the launch partners for the Zwift Run event in New York provide compatibility to Zwift on the MyRun and MyCycling products:
"Technogym believes in connected wellness. Our offer, centered on the MyWellness open cloud platform, is a complete ecosystem of smart connected equipment surrounded by content and services to provide unique and engaging training experiences" said Nicola de Cesare, Digital Division Director for TechnoGym. "Now, Technogym's MyRun and MyCycling compatibility with Zwift allows both runners and cyclists to enjoy the very dynamic, engaging and interactive environment of the Zwift platform with a consistent training experience across the two products"
TrainingPeaks integration allows athletes to import personalised training sessions into Zwift for workout execution and data sharing with coaches. Strava also allows Zwifters to share runs with their community of friends, recording virtual miles and keep record of best times across Strava segments. As of February, virtual miles recorded in Zwift can also count towards Strava challenges.
Zwift Run is compatible with all treadmills by using Bluetooth or ANT+ footpods. Footpods are connected to iOS devices, Apple TV, or laptop/desktop computers and calibrated to the treadmill speed in the Zwift App. A rising number of Bluetooth-ready treadmills can also connect directly to Zwift, without the requirements of a footpod.
Zwift Run Free Access can be downloaded from www.zwift.com or via the App Store.