Join RnR TriCamps and Skechers for the inaugural Skechers Performance Triathlon Training camp
On top of two and half days of coaching, sport massage and theory classes, attendees will receive a pair of Skechers Performance Running shoes and more to get their 2017 season off to the best start possible!!!
*** TRI247 readers can claim a £25 discount using the code TRI247RNR ***

The RnR TriCamps team (www.rnrtricamps.com) is proud to host the first ever Skechers Performance Triathlon Training, in Canterbury Kent, March 10-12.
The weekend camp, held in partnership with University of Kent Physiotherapy Clinic, aims to help athletes of all abilities make the most of their winter training and preparation for the 2017 season, in a way that focuses on personal development and achievement.
The program covers all essential parts of winter triathlon training such as technique swimming, core and conditioning, long bike and run technical skills sessions, as well as flexibility, planning for success and nutrition.
The camp program includes:
Over 10 hours of group run, cycle and swim training sessions
An inclusive sport physio session
A one-on-one season performance planning session to help you develop individual strategies to achieve specific race goal
A one-2-few/one core, running or cycling training session to provide you with personalised skill improvement or knowledge to aid in your training for the season. These could consist of run technique improvement, bike power tests to set training zones, work on stability muscles, etc.
A shoe consultation with Skechers Performance
A pair of Skechers Performance Running Shoes and Skechers Performance Technical top
An athlete nutrition pack from RnR Partner OTE Sports Nutrition and more
Welcome tea and coffee on Friday and lunch on Saturday and Sunday
Coaching
With a maximum ratio of six athletes per coach, RNR camps cater for athletes of all abilities and experience with technical and endurance sessions conducted in multiple ability groups coaches.
The coaches have expertise working with athletes in varying endurance sports including running, cycling, triathlon and adventure and have qualifications in triathlon, swimming, running, personal training, core condition, physiology/biomechanics, nutrition, sports massage and more.
The coaches are joined by Vicky Annis, a leading Physiotherapist from the University of Kent Physiotherapy clinic. Vicky has extensive experience within and outside the sport of triathlon. In the world of triathlon Vicky has worked with British Triathlon since 2011 in various capacities. She has worked with the Elite National Teams at the Edmonton 2014, Chicago 2015 and Cozumel 2016 World Championships and numerous ITU World Championship series races and World Cups. 2016, also saw her spend two weeks in St Moritz at the high altitude training camp that the Brownlees and other British athletes used to prepare themselves for Rio 2016.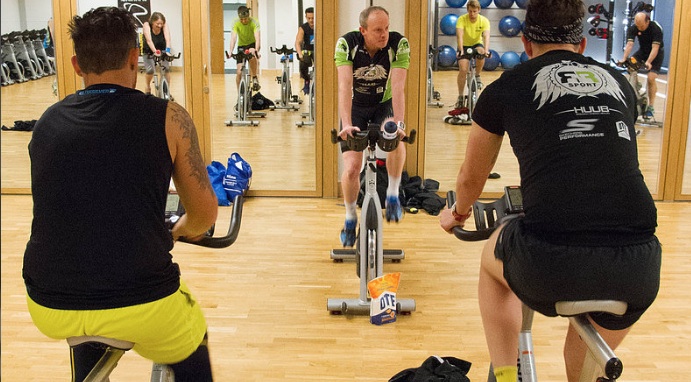 Skechers
Brett Worth, Marketing Manager, SkechersPerformance UK & Ireland, who is attending the camp himself, comments; "Having worked with the guys at RnR for over five years, we know from personal and athlete feedback that they put on fantastic training camps that deliver personal progression and improvement in a fun way. The coaches are massively committed to seeing each athlete walk away having learned something that will make a real impact on their goals and enjoyment of the sport"
"We are really happy to work with them on this camp, to help deliver a training experience with a lot of additional value, at a time of the year athletes' can stillmake a huge impact on this seasons performances, whether they are new to the sport aiming for a finish or a seasoned veteran looking to make a ahiece a specific goal"
Bookings
The two and a half day camp costs £185.00 and includes all coached sessions, physio treatment, one-2-ones/few, Skechers Performance shoes and clothing and some meals.
The camp is supported by Kent Sport Physiotherapy Clinic and RnR Partners, HUUB Design and OTE Sports Nutrition.
TRI247 readers can claim a £25 discount using the code TRI247RNR at checkout on the RNR Shop.
To learn more about the Skechers Performance Triathlon Training Weekend or to register visit www.rnrtricamps.com or email [email protected]
Overseas Camps
In 2017 RnR TriCamps also have week long camps in Lanzarote, Spain: Sunday 7th May-14th May 2017 (£449 plus travel and accommodation until January 31, 2017), and Sivota, Greece: September 24 – October 1, 2017. (£449 plus travel and accommodation until January 31, 2017) Full Details HERE.