Active Training World Ltd (ATW) are delighted to announce the launch of two new swimming venues: Luton Hoo Hotel, Hertfordshire and Holme Pierrepont, Nottingham.
In its tenth year, ATW have embraced the growth of outdoor swimming outside of the group's event programme, hosting swims at Merchant Taylors' lake for all levels of swimmers since April 2020. This year ATW have announced the launch of Active Swim World as they continue to expand, offering new swim events, swim training and access to both lake and sea locations for swimming. ATW has also confirmed a 2-year partnership with leading outdoor swimming and triathlon brand, Zone3, who have become an Official Swim Partner.
Luton Hoo is a 5-star luxury spa hotel on the border of Hertfordshire and Bedfordshire, with easy access off the M1 and the main train lines from London and Cambridge. The lake, formed by the River Lea and set in the valley overlooked by the stately home, boasts a 1km swim lap as well as shorter loops including a 150m loop for beginners.
Holme Pierrepont, Nottingham is home of the National Water Sports Centre, nestled amongst 200 acres of the beautiful Holme Pierrepont Country Park. As the venue for flatwater canoe and kayak team GB Olympic selection and home to national and international water sports events, the venue is perfectly positioned for regular open water swimming sessions. The lake offers 1.2km, 800m, 400m swimming laps.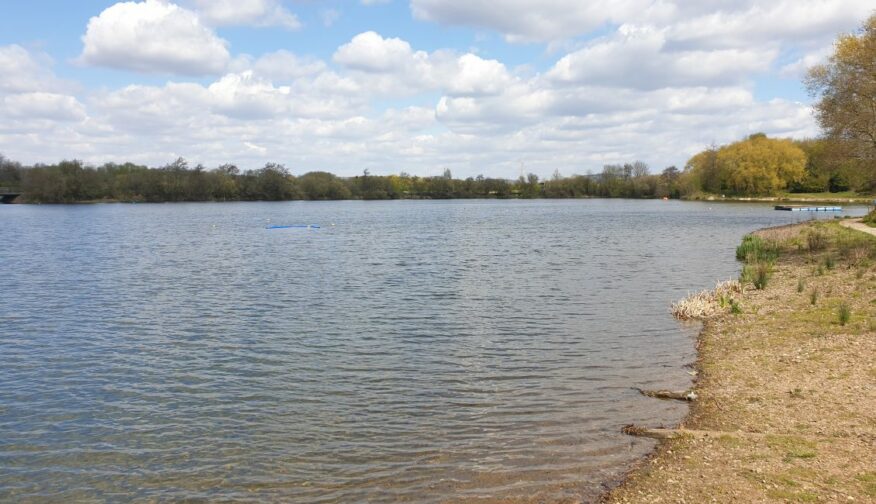 Mike Jubb, Head of Events and Open Water Swimming, said: "We are very excited to be opening two new venues this month. The rapid growth we've seen in open-water swimming over the past 12 months reflects not only the desire for people to take care of their physical well-being, but also the realisation of how swimming in open-water can help with our mental well-being too. The wide variety of swimmers we see at our lake, from International athletes training to become the best they can be, through to those literally dipping their toe in open water for the first time, reflects the wide appeal that this activity has. We look forward to welcoming everyone to both Luton and Nottingham"
Jack Garner, Contract Manager for Holme Pierrepont Country Park adds: "We are delighted at the prospect of welcoming swimmers to our lake, in partnership with Active Training World, and feel it will be a great addition to the site".
Matthew Long, General Manager at Luton Hoo Hotel, Golf & Spa adds: "The lake is a glorious aspect of the Capability Brown landscape here at Luton Hoo and this partnership will provide the opportunity for local swimmers to enjoy something new as well as offering our overnight guests a truly unique experience."
More information: https://activeswimworld.co.uk/
Open water swimming at Luton Hoo is now available to book. Lake opens: Saturday 8th May.
https://activetrainingworld.co.uk/event/luton-hoo-open-water-swimming-2021/
Open water swimming at Holme Pierrepont is now available to book. Lake opens: Wednesday 12th May.
https://activetrainingworld.co.uk/event/holme-pierrepont-nottingham-open-water-swimming/