Alice Hector and the unplanned Christmas swim
(Beware what you read on Twitter!)
If you are looking for an easy swim over the holiday season, joining up with Lucy and Reece Charles-Barclay for a Christmas 10km is probably not the best choice!
Still, open to jumping in to a challenge at short notice, Alice Hector (www.goalicego.co.uk) responded to the call of social media and headed over to the London Aquatics Centre last week. Here's how it went..
---
Having made the first moves from Pro triathlon back to ultra running in the summer, I got too excited too quickly and found myself with an overuse injury. Not wanting to become super-sized and lose all fitness, I found myself swimming and cycling again no sooner had I tried to stop! Doom, perhaps. But this time I've removed the perceived pressure/anxiety in my head that came with Elite racing that had started to build up over the years. And now, having the freedom to say 'yes' to novel challenges (when I've previously been on the tight reigns of a personalised plan), has proved liberating. Food for thought, perhaps.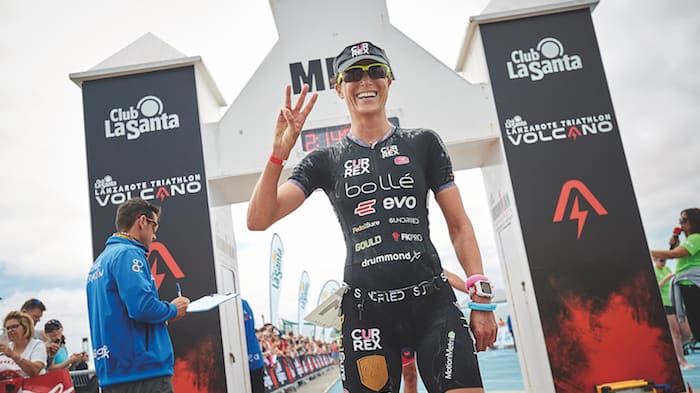 I stumbled across the tweet notification from Reece offering their company for a 'fun' 10km swim a few days prior, and the seed was planted. I've kept some 2-3km swims going but did a 4km a couple of days before for bonus gainz (joke – too late by then, but wanted to check things worked ok!).
Anyone for a long pre-Christmas swim?! https://t.co/EmKfKCrSi9

— TRI247.com (@tri247) December 18, 2019
I've previously jumped into an open water 10k on relatively little swim training (2011) which was fine, but thought a long course pool, plus the small matter of the world's best triathlon swimmer, a super fast male Pro and a national Masters 1500m champion may have made it rather tough. But, with these things you just go at your own pace, and I am glad to report I didn't get in the way too much! Plus, the novelty factor proved to be a winner, and it flew by – just like Lucy and Reece on occasion!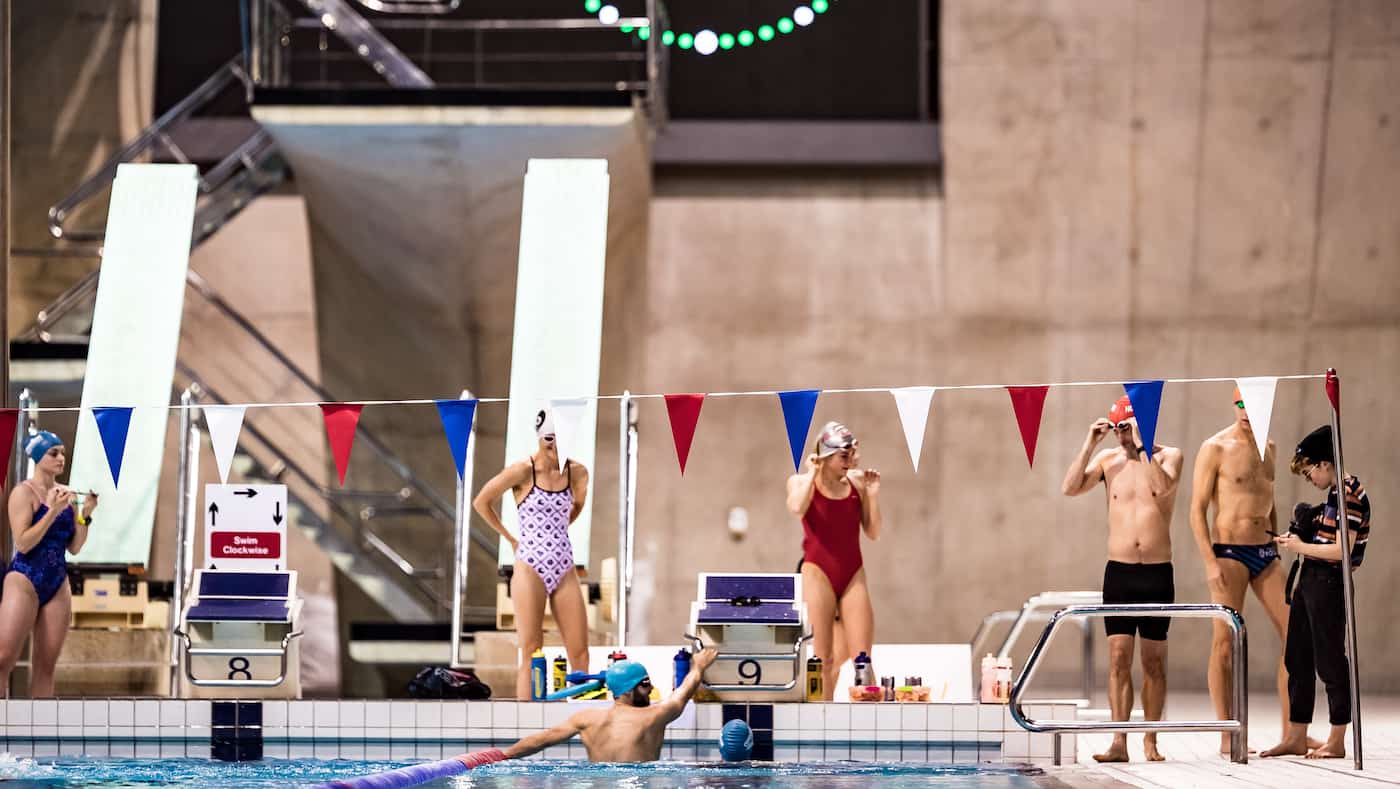 Every so often, when they came round to lap me, I would do a max effort 200 to try and hold them at bay. That hurt, but it was good to mix it up a bit. The rest of the time I just ticked over and tried to keep count. If in doubt, when it comes to swimming, you must immediately go to the lowest possible denominator (my own personal annoying rule), but I only lost count by one so it may have been 101 in the end, but definitely not 99! Two hours and 39 minutes for 10km of swimming meant they weren't hanging about 'too long' at the end for me to get there!
I would just like to add that I was super impressed with the attitude of the group. Lucy, Reece and the 1500m champion finished first, and having mixed with many Pro athletes over the years, I expected them to get out and go and change/grab breakfast; most Pro's would, let alone athletes of this level. But they fuelled with leftover Percy Pigs and waited for everyone to finish; it was a case of high fives all round.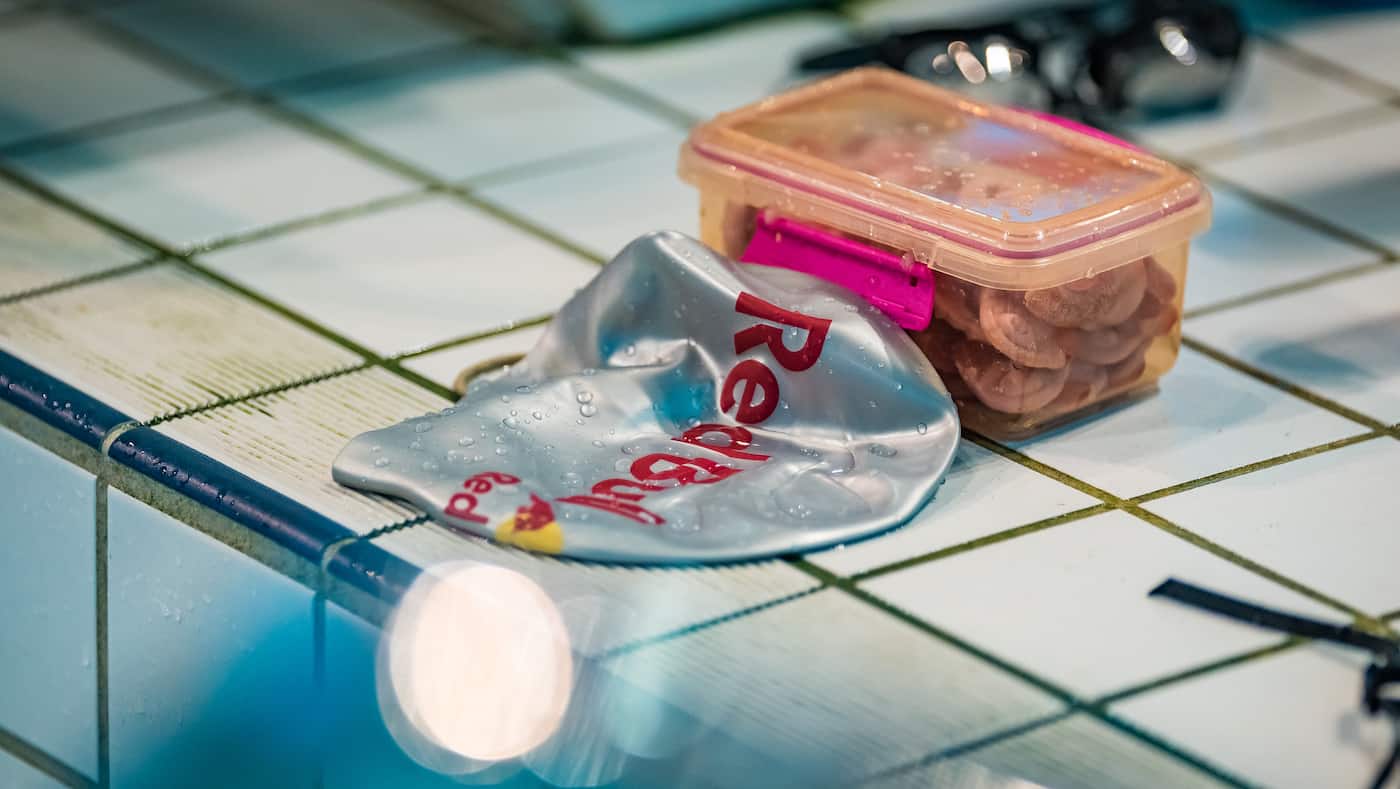 There was a bit of time for some funny chat in between reps too. Things don't have to be too serious all the time. Added together, it just encapsulated the concept of what it takes to make true champions.