Scale Swimming (www.scaleswimming.com) want to be your poolside personal coach. There's nothing like having a dedicated coach to help you develop your particular sporting discipline. Swimming is no different in that respect. Having a set of instructions to follow can be the difference between blindly swimming up and down without any real development and improvement. The Scale Swimming waterproof swimming training books are a great addition to your training.
Scale Swimming waterproof guides
Jonathan Whittaker, the CEO of Scale Swimming, has produced a range of very handy guides to help keep you on track, develop your swim and importantly, keep it fun.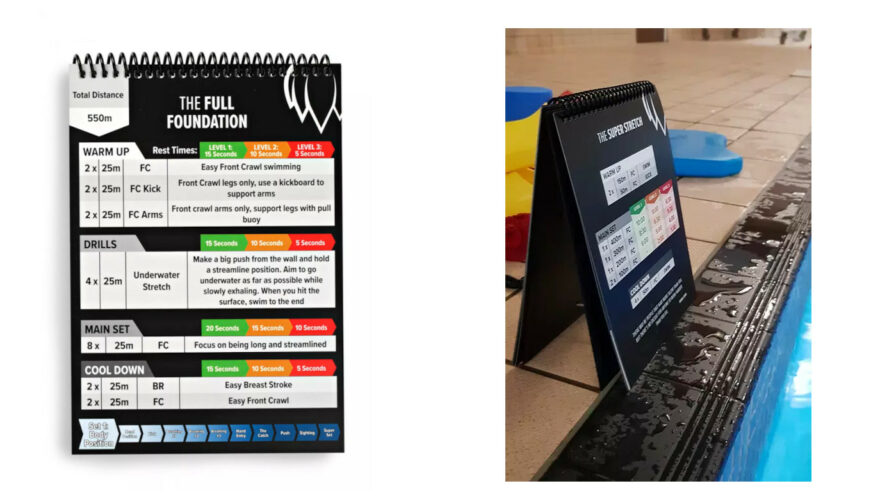 The guides are A5-sized flip charts that form a practical 'A-Frame' that you can sit at the end of the swim lane and is easy to read as you approach. You can use it to practice your open water swim sighting technique!
The guides are fully waterproof so it's fine if they get soaked or you drop it in the pool. They are specifically designed to be in a wet environment and they work well despite being splashed constantly.
Expert advice
The guides are simple to follow, easy to read in a flash and are packed with tips and hints. With expert input from Rich Emmett, Jodie Stimpson, Sophie Coldwell, Alex Thurston and designed to help you improve.
In use, the guides stand unobtrusively poolside and can sit alongside your drinks bottle etc and not be in the way of other swimmers or people walking poolside. There's no need to be squinting at distant white boards with scrawled swim sets that are hard to read.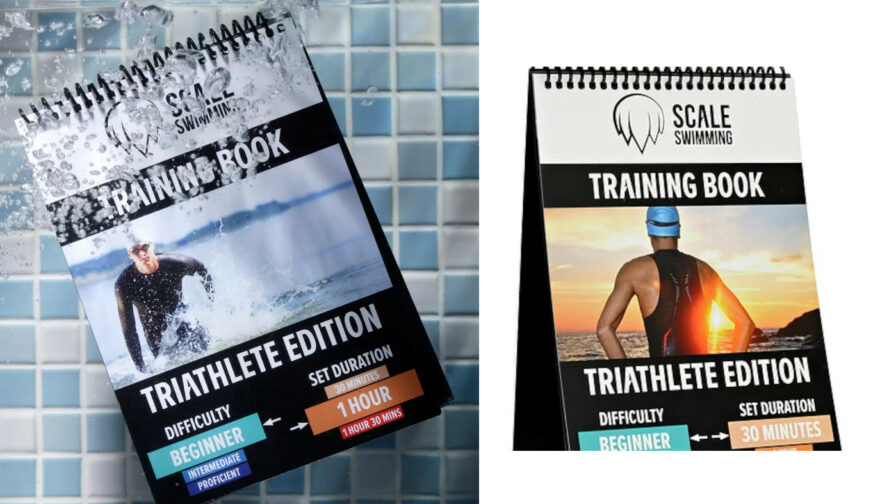 If you're looking to get more out of your swimming then the Scale Swimming waterproof swimming training books are a great investment. Each guide offers a range of sets and drills to help you develop nicely. The drill guides are plastic so are fully waterproof and fold flat to store away in your swim bag just like a small, thin notebook.
Simplicity is the key here and there's a depth of training and support information. Check out their website for the guide to suit you best. These convenient guides are great value and a worthy investment.
You can find out more HERE.