TRI247 Winter Series #13 – Train winner Jenny Gowans
Wednesday, 7th March 7.00pm UK time (GMT) on Zwift
The week's TRI247 Winter Series group workout on Zwift will be lead by Jenny Gowans of Team Freespeed, the winner of the iconic Norseman Xtreme Triathlon in 2008.
A three-time Kona qualifier, Jenny is returning to IRONMAN racing in 2018 after the birth of her twin boys five years ago… with eyes on a return to Hawaii in October.
The session – appropriately titled the Norse Steps – has been set by Jenny's long-time Team Freespeed team mate, and now coach with the TriSutto group, Declan Doyle.
A progressive workout that should feel relatively comfortable for the first half but the challenge comes in holding your form in the last 15 minute effort. A gentle warm up and then three 15 minute blocks of steady riding interspersed with five 30 second hard efforts in each block to simulate making a pass in a race. Work at keeping to your chosen race cadence throughout.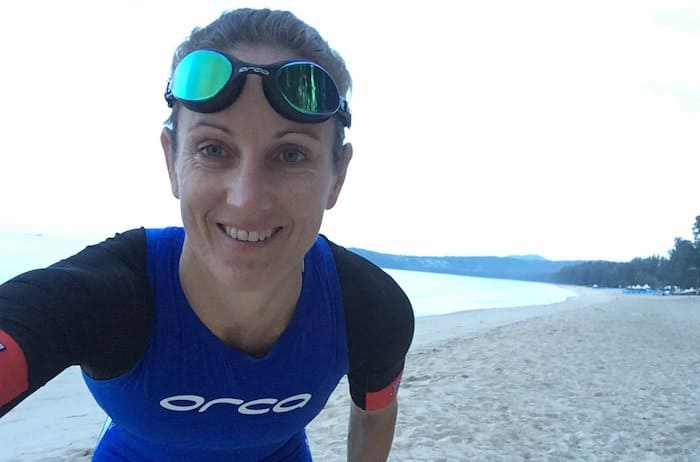 If there is one benefit to having a Norseman winner involved, it's the excuse – not that we ever really need one – to highlight one of the always epic highlights videos from the event, this one from the year of Jenny's race in 2008.
Here are the details on Jenny's Norse Steps workout: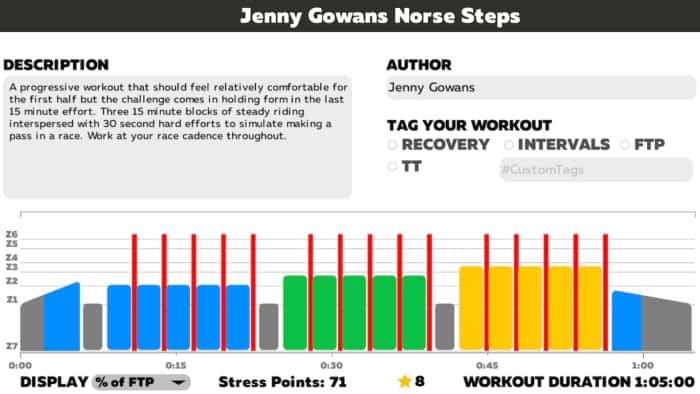 Main set:
15 minutes at 70% FTP, with 5 x 30 second efforts at 125%
15 minutes at 80% FTP, with 5 x 30 second efforts at 125%
15 minutes at 90% FTP, with 5 x 30 second efforts at 125%
(As with our other events to date (Lucy Charles | Lucy Gossage | Lionel Sanders | Joe Skipper | John Levison | Ruth Purbrook | Tim Don | Reece Barclay| Harry Wiltshire | Paul Shanley | Karl Alexander), we will publish the Zwift Custom Workout file from the session after the event, so that you can also do the session in your own time).
Joining Instructions: 
The workout will begin promptly at 7.00pm UK time, Wednesday 7th March 2018. It is worth logging in 10 or 15 minutes before the session to make sure you are set up and ready to go, where you will be able to warm up in the virtual 'holding pen'.
https://www.youtube.com/watch?v=XNTXAkky4qE
Look for the TRI247 Winter Series event in the list on the right of the screen once you have paired your sensors. Click to JOIN and you will be taken to the start line ready to begin the workout.
Make sure you have set your FTP level correctly before you join the workout as all the intervals are based on a percentage of FTP so it is important to get that right. If in doubt, dial the FTP number down 10 or 20 watts as it is better to finish the session than to feel like it is too challenging.
If you have never used Zwift before but don't want to miss out, head to the Zwift support page for tips on how to get the most out of your setup.
After the session head over to the TRI247 Facebook page for some post ride chat.
Zwift Group Rides: TRI247 Winter Series
The cool thing about a group workout on Zwift is that varying levels of ability can ride together in a group and all finish the session together having done the same relative effort, even if the actual watts are significantly different. It is not a race, but a shared goal to get a good session in the training log.