TRI247 Workout Series #87 – The Dragon

Wednesday, 4th

 September 2019 7.00pm UK time on Zwift
For tonight's TRI247 Workout Series session on Zwift, it's time to face, 'The Dragon'!
The Dragon session
This week's session is one that was inspired by one of the iconic races of the domestic calendar, IRONMAN Wales, which is being held for the ninth time in Tenby 11 days from now.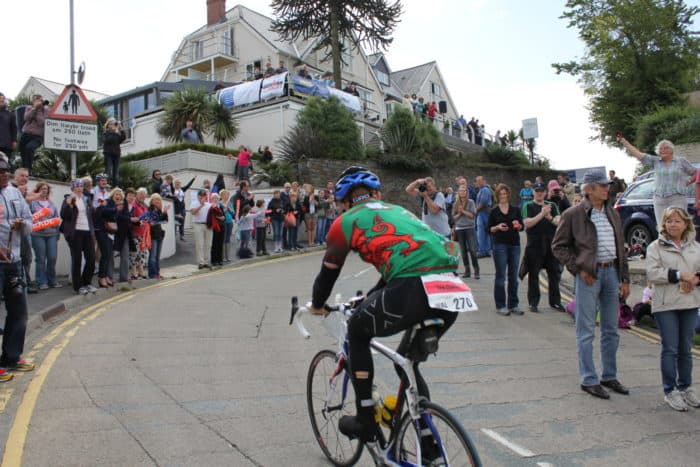 The course in Tenby is rightly-regarded as being one of the toughest on the IRONMAN circuit. With a wide range of hills in both steepness and length, it is a 112-mile ride that will leave even the best challenged and rewards a rider who can do more than sit at a constant wattage in the aero position! This session has been created to touch many of those aspects and this includes a range of wattages and different blocks to target different skills. These include:
A three-part, progressive warm-up

An extended sub-threshold block with short periods above FTP
Some short, but high power surges to reflect the increased wattages you may be forced to use on some of the steeper Tenby hills, and finally
Two 'over-under' blocks to challenge you ability to deal with variability – which you have no choice about on the Tenby course!!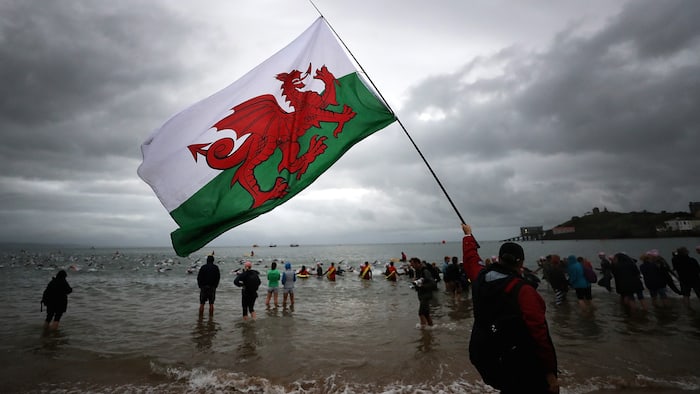 If you are considering IRONMAN Wales, The Long Course Weekend or indeed any longer distance event that is more than simply flat and fast, this session will help you.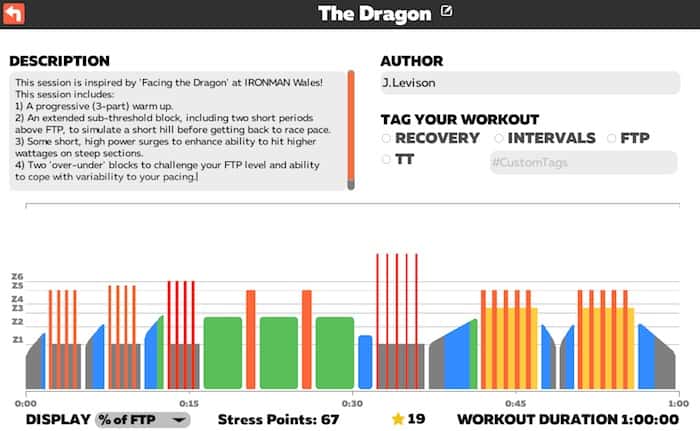 TIP – It is always worth having the (free) Zwift Companion app to hand on your mobile device. Within the workout screen you can toggle your FTP by +/- 10% 'on the fly', which will immediately change your power targets during the session. Legs feeling heavy, can't quite hold your power targets? It happens! Rather than can the session, how about moving your targets down 5% first, before giving up completely? Alas, the body isn't a machine and can't always deliver as you hope/think it should, so a bit of flexibility and not getting too obsessed with the numbers can be a good thing!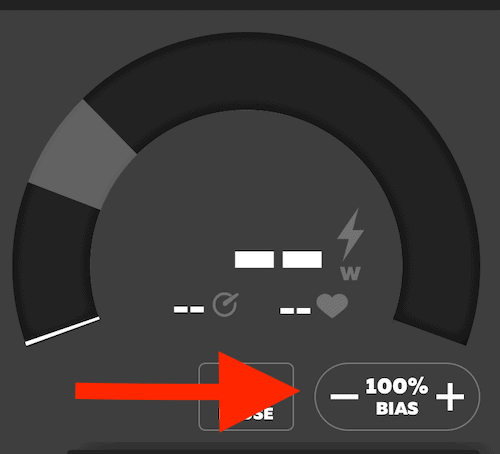 On the flipside, perhaps you are having a good day or increasing the overall training stress of the session better meets your own training goals for that day? In that case, you have the option of nudging your baseline up too in the same way.]
Join us at 7p.m. on Wednesday 28th August 2019 (UK time) for another quality workout. Set your reminder now on the link below or via the Zwift Companion app.
The session is genuinely open to everyone of ALL abilities. Group workout mode works fantastically in Zwift and ensures that the power targets are tailored to YOUR level. It makes no difference if your FTP is 400 watts or 100 watts, the targets you see will be specific to you – all while being part of the on-screen group.
You can find the custom workout files from all of the previous TRI247 Workout Series sessions on these links, to download and do ride again in your own time:
Custom Workout downloads from previous Zwift sessions:
Joining Instructions:
The workout will begin promptly at 7.00pm UK time, Wednesday 4th September 2019. It is worth logging in 10 or 15 minutes before the session to make sure you are set up and ready to go, where you will be able to warm up in the virtual 'holding pen'.
https://www.youtube.com/watch?v=XNTXAkky4qE
Look for the TRI247 Workout Series event in the list on the right of the screen once you have paired your sensors. Click to JOIN and you will be taken to the start line ready to begin the workout.
Make sure you have set your FTP level correctly before you join the workout as all the intervals are based on a percentage of FTP so it is important to get that right. If in doubt, dial the FTP number down 10 or 20 watts as it is better to finish the session than to feel like it is too challenging.
If you have never used Zwift before but don't want to miss out, head to the Zwift support page for tips on how to get the most out of your setup.
After the session head over to the TRI247 Facebook page for some post ride chat.
Zwift Group Rides: TRI247 Workout Series
The cool thing about a group workout on Zwift is that varying levels of ability can ride together in a group and all finish the session together having done the same relative effort, even if the actual watts are significantly different. It is not a race, but a shared goal to get a good session in the training log.