It might be the smallest of the Scandi countries, but Denmark definitely punches above its weight. After all, the Danes introduced to the world to Vikings, the legendary fairy tales of Hans Christian Andersen, bacon and of course "hygge". And throw in their unbridled passion for nature and the great outdoors, it's hardly a surprise the country's been voted the second happiest on the planet.
So you can't go far wrong with this full distance race in Copenhagen, the only IRONMAN located in a capital city and now celebrating its tenth year proving its popular for a very good reason.
And as capitals go, wonderful wonderful Copenhagen has lots to offer from spectacular architecture, castles and canals, top notch food and more bikes than cars on its streets.
A comfortable climate in high summer provides some near perfect race conditions and with its lagoon swim and fairly flat bike and run courses with some incredibly noisy support, IM Copenhagen would suit first-timers or any experienced racers looking for fast splits.
So whether you want to channel your inner Viking or dig those laidback Nordic vibes, this awesome European IRONMAN could be the race for you.
Copenhagen – the stuff of Danish fairy tales
To quote Mr Andersen, the world-famous author of the Little Mermaid and The Ugly Duckling himself: "Life itself is the most wonderful fairytale".
And Copenhagen really is a fairytale setting for a full distance M-dot event.
Located beside the sea and with beautiful beaches and stunning countryside just minutes away from this vibrant, historical city, you get to truly immerse yourself in Danish culture as you race.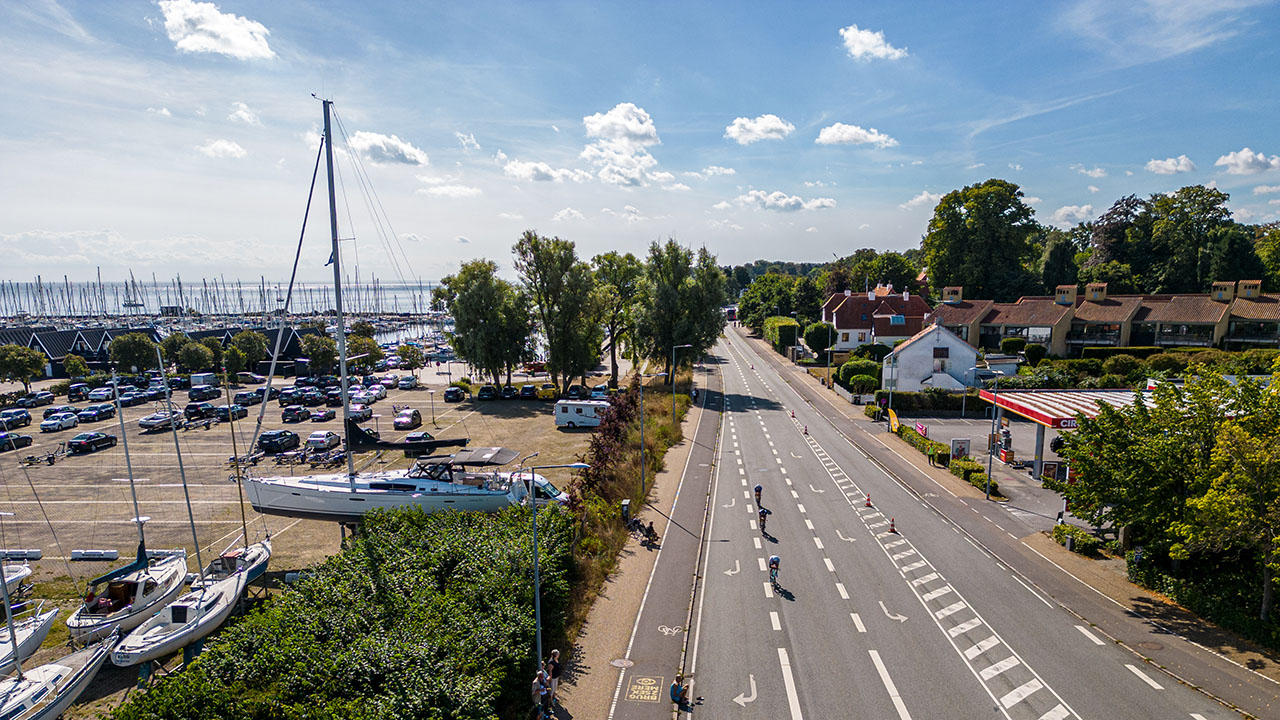 And while Denmark might be tucked away in the north of Europe, you can fly to Copenhagen from 129 cities around the world with the city centre less than a 15 minute metro ride away. Metro lines 1 and 2 will quickly take you the 5km out of the centre to the IRONMAN Village and swim start respectively in the Amager Strandpark so, even with split-location transitions, you won't need a car once you're there.
As everyone in Denmark seems to own two wheels, bike shops are everywhere to help with any last minute mechanicals, servicing or bits of kit as well as located in the IRONMAN village.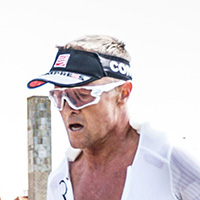 Filip Tefke Klein
10th race in 2023
THE VOICE OF EXPERIENCE
"An incredibly beautiful bike course along the coast, combined with running in a capital city surrounded by thousands of spectators is a completely unique, and special experience."
Like anything in Denmark, accommodation isn't cheap with city centre hotels especially costing an arm and a leg but there are plenty of budget hotels as well as self-catering apartments, several conveniently located close to the startline at Amager Strandpark.
Course – fairly flat and super-scenic
M-dot events are always super-organised and with the swim in calm lagoon waters and a six-wave start, it's ideal for first time IRONMAN contestants or weaker swimmers. The relatively flat bike and run legs make it PB friendly.
Swim – 3.8km
Technically you are swimming in the sea, but this one loop course is all inside the artificially made Amager Strandpark lagoon so if you are a nervous open-water swimmer or looking for a fast swim time, then these calm, sheltered waters are where the magic is going to happen.
Thankfully in August, the Baltic Sea won't be living up to its wintry reputation with a pleasant water temperature of around 18°C / 65°F so it's worth practicing with and without a wetsuit. Swim practice sessions held the day before the race will give you an idea of conditions on the day.
And your support crew will have a birds-eye view of the action with perfect vantage points along the shoreline and the bridges crossing the lagoon so as you swim underneath, the roar of the crowds will urge you on.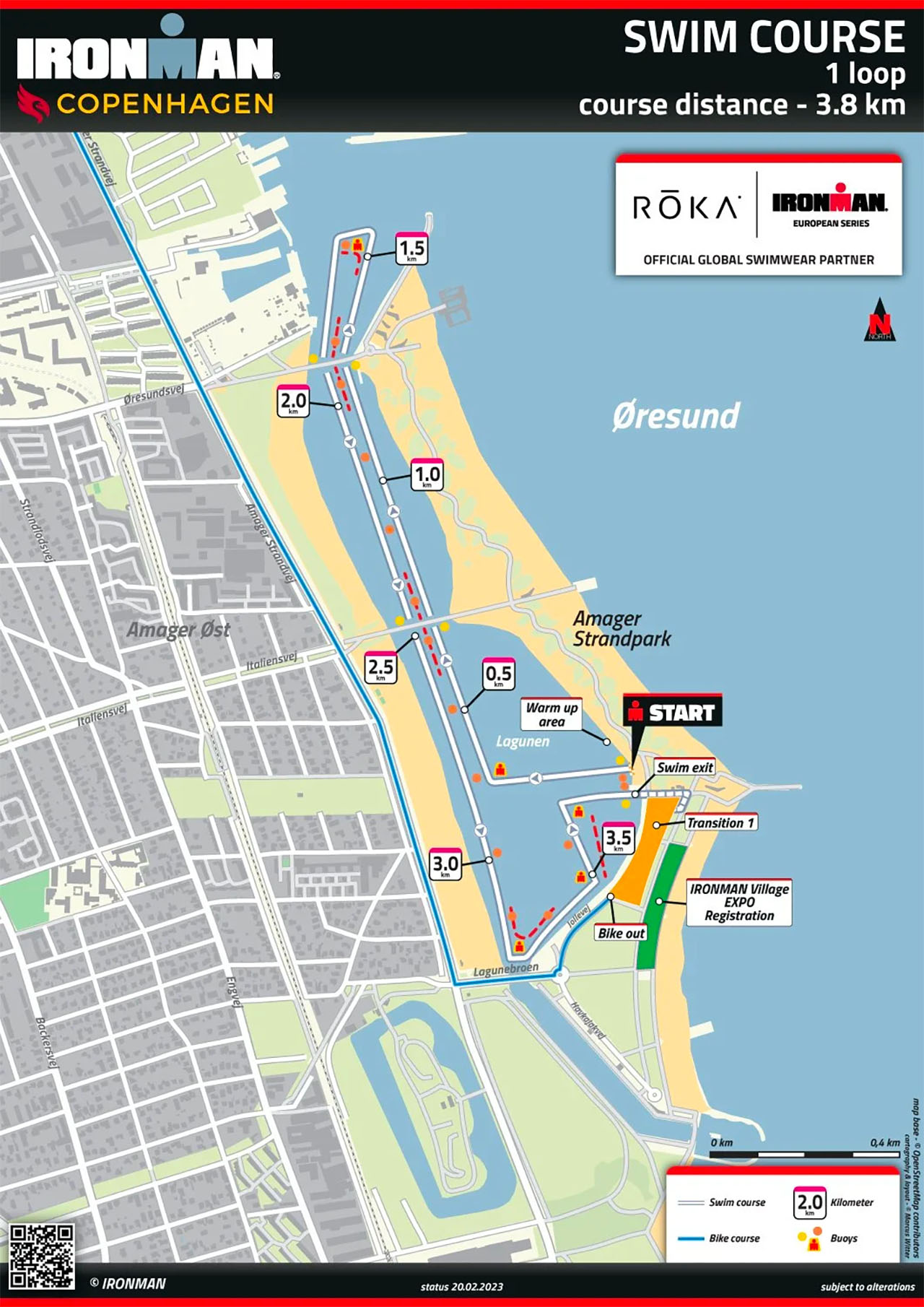 Bike – 180km
The rolling traffic-free course certainly mixes up the scenery to keep you entertained in the saddle.
Out of T1 you'll head through the streets of the capital before heading north into Zealand passing stunning beaches before heading inland into beautiful countryside and shady forests. Here it gets a little more rolling although Denmark is hardly noted for its mountains and you'll tackle no more than 1100m climbing with plenty of chances to get down on the aero-bars. Just look out for a few twists and turns to test your technical skills while in the city section and in some of the villages.
If the going gets tough, the well-placed supporter hot spots should give you a much-needed shot in the arm. After a couple of loops, you'll then head back south before entering T2 slap bang in the city centre, close to the race finish.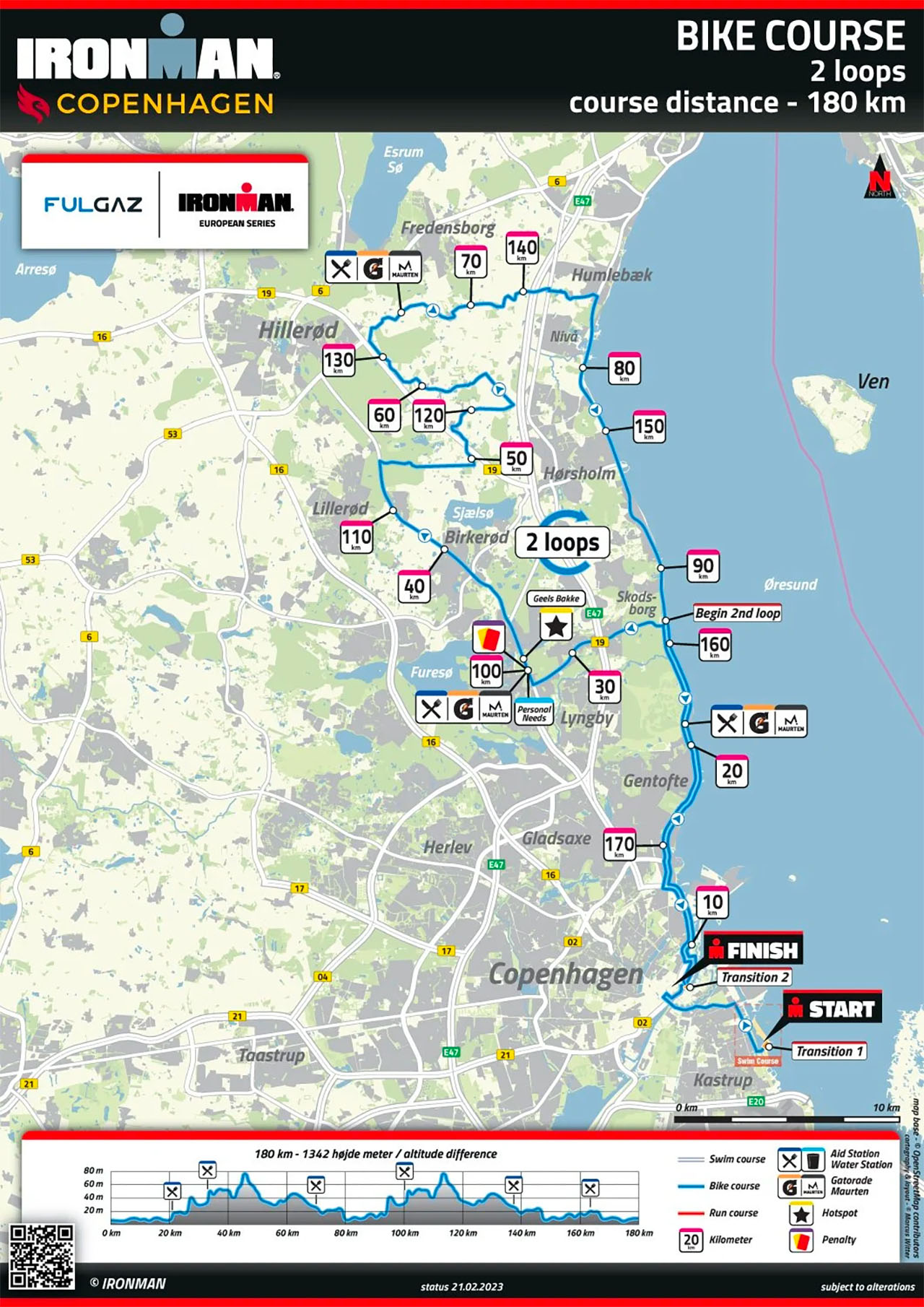 RUN – 42.2km
You'll certainly get to know Copenhagen well as you loop four times around the capital, collecting different coloured wristbands as you go.
On each lap, you'll be taken on a tour of the capital's biggest tourist attractions including the iconic Little Mermaid statue– although blink and you might miss it as she's rather small – Amalienborg Palace, the official winter residence of the Danish Royal Family and the colourful historic harbourside quarter, Nyhavn.
It's not all fast and flat and a few bridges and slopes will bring down your pace slightly but the sheer volume of people cheering will keep those legs moving.
Your final spot of sightseeing will be the Parliament – fans of the Danish political TV drama Borgen should recognise it – where you'll get your turn on the red carpet and finally hear those immortal words: You are an Ironman!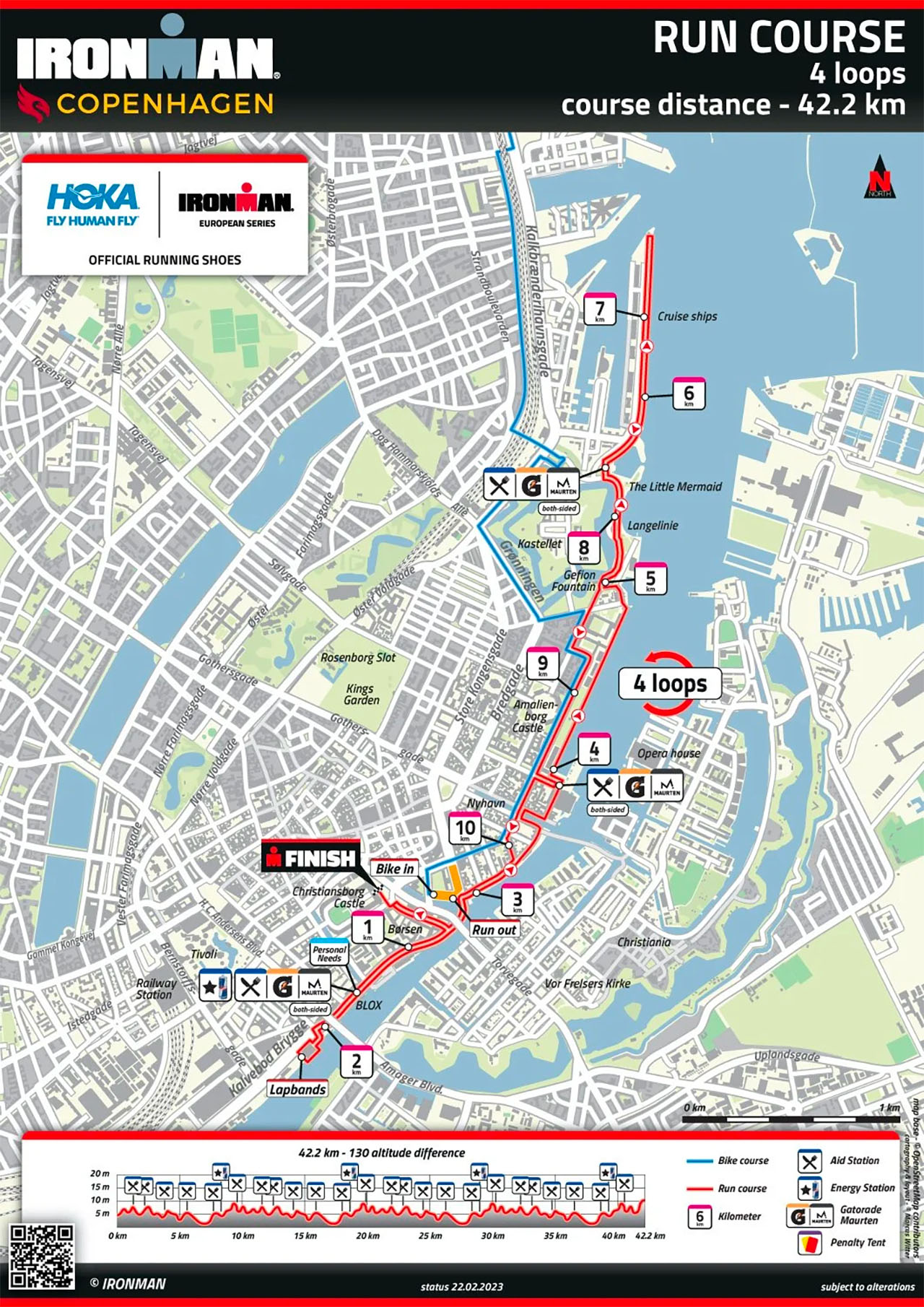 TRANSPORT YOUR BIKE RACE READY
Why choose ETI Tri Bike?
ETI Tri Bike, the market leader in Tri Bike transportation throughout Europe. Offering full transport options for all European races and European Championship races for 2023 and beyond.
Approved fully insured carrier offering you peace of mind
Transport your bike fully assembled
Convenient pick up / drop-off locations
Spectators – easy access for friends and family
Copenhagen is well served by public transport with a decent network of buses and metros to help your support crew whizz around the course without needing a car and of course, the cyclist is king here so you'll find designated bike lanes everywhere.
The swim is one of the most spectator friendly on the IRONMAN race circuit with its umpteen vantage points along the shoreline of the Amager Strandpark or atop the lagoon's many bridges you'll find yourself swimming under.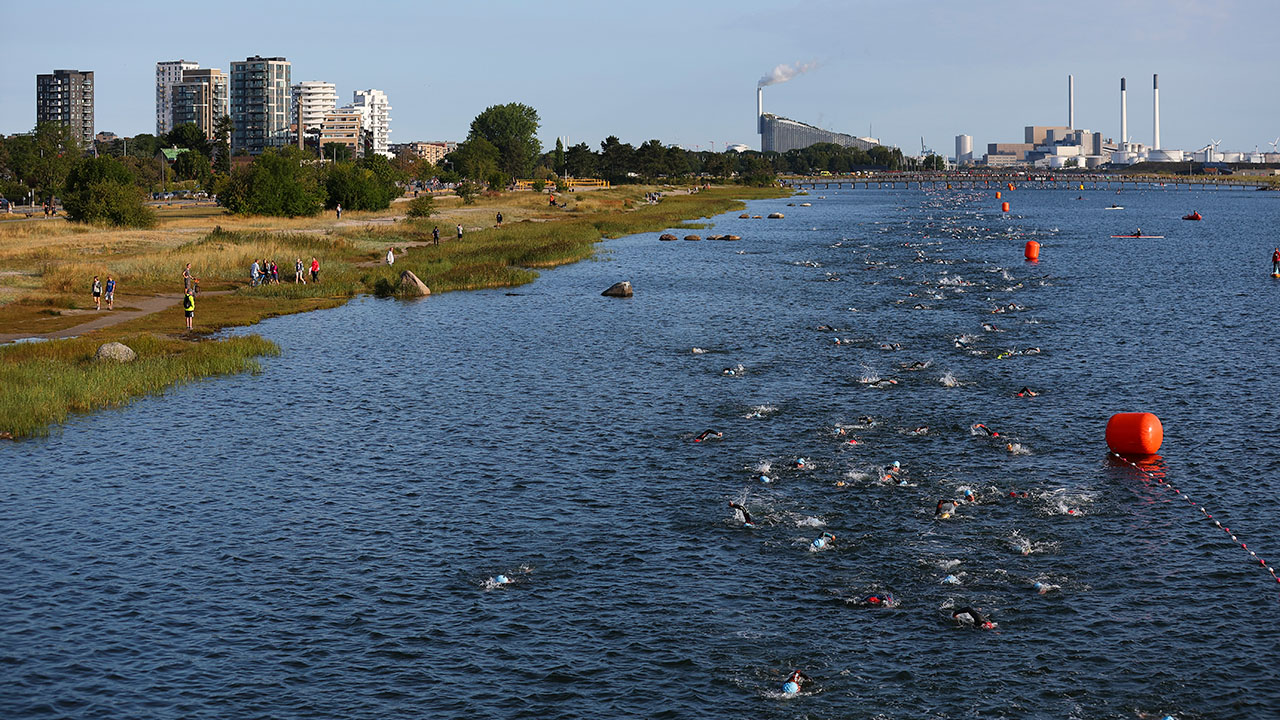 A dedicated fanbase? Why not treat them to a VIP experience and get them bussed out to Geels Bakke, the toughest part of bike route which you'll pass twice or they could simply catch a S-train north and hop off along the route at one of the amazing IRONMAN aid stations to cheer you on.
Otherwise, family and friends can enjoy the party atmosphere in the IRONMAN Village or along the run route all the way to the finish line while never being far from the amazing tourist sights and of course the bars and cafes.
With its relatively flat location, disabled spectators should find the race venue easily accessible.
Why Race IRONMAN Copenhagen
Race in one of the world's coolest capital cities with all its fantastic tourist sights.
A safe and sheltered lagoon swim & rolling run course makes it ideal for first-timers
This year will be the tenth anniversary of IM Copenhagen – expect big celebrations!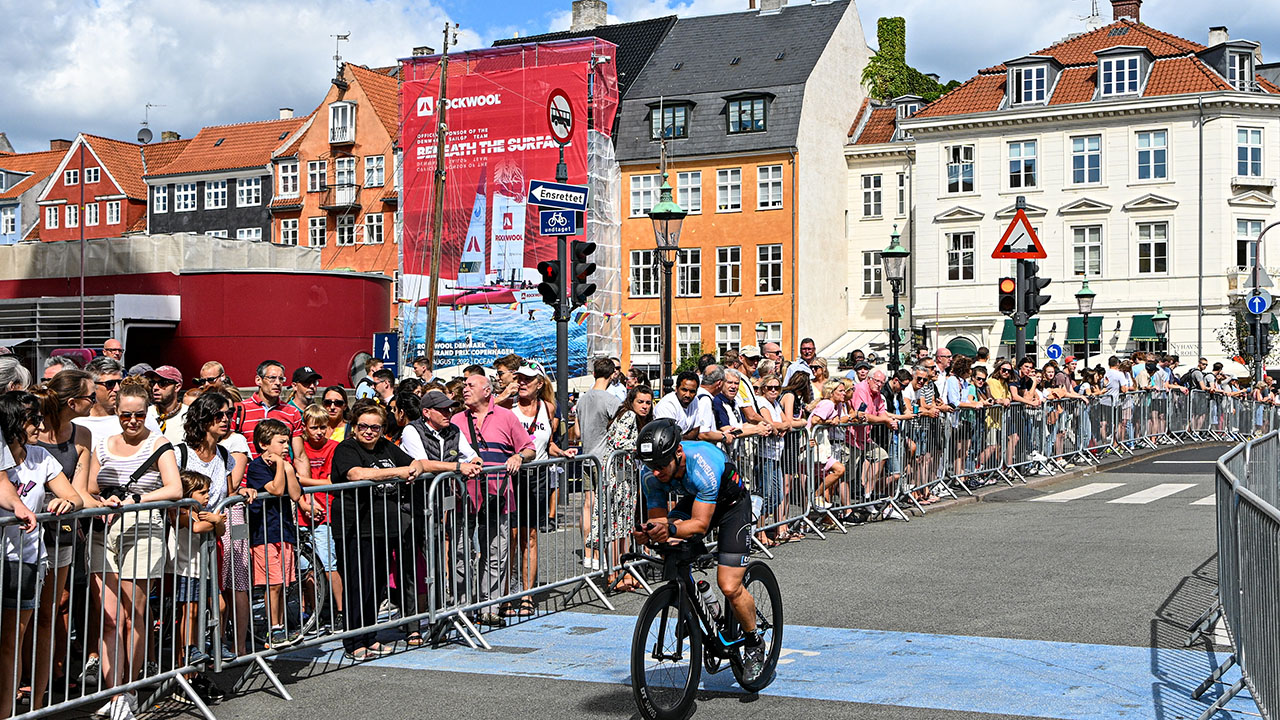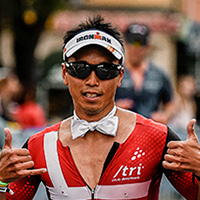 Que Son Vu
10th race in 2023
THE VOICE OF EXPERIENCE
Racing in Copenhagen is truly magical. My city – the capital – is transformed to a playground for me and other athletes for an entire day. This incredible feeling of seeing the red carpet and crossing the finish line can't be described – it must be lived! Just f@cking do it.. and remember to have fun 😉
RACE-cation – make it a hygge-tastic holiday
Copenhagen really is the ideal city-break for pre-or post-race amusement. You can easily see many of the sights in just a day or two and you can do it all on two wheels or its super-efficient public transport network.
Taking the kids? Hit the rides at the popular Tivoli Gardens amusement park or soak up the history of the bloodthirsty Vikings at the National Museum of Denmark.
There's modern and historical architecture aplenty -climb to the top of the 17th century Round Tower for a birdseye view of them all.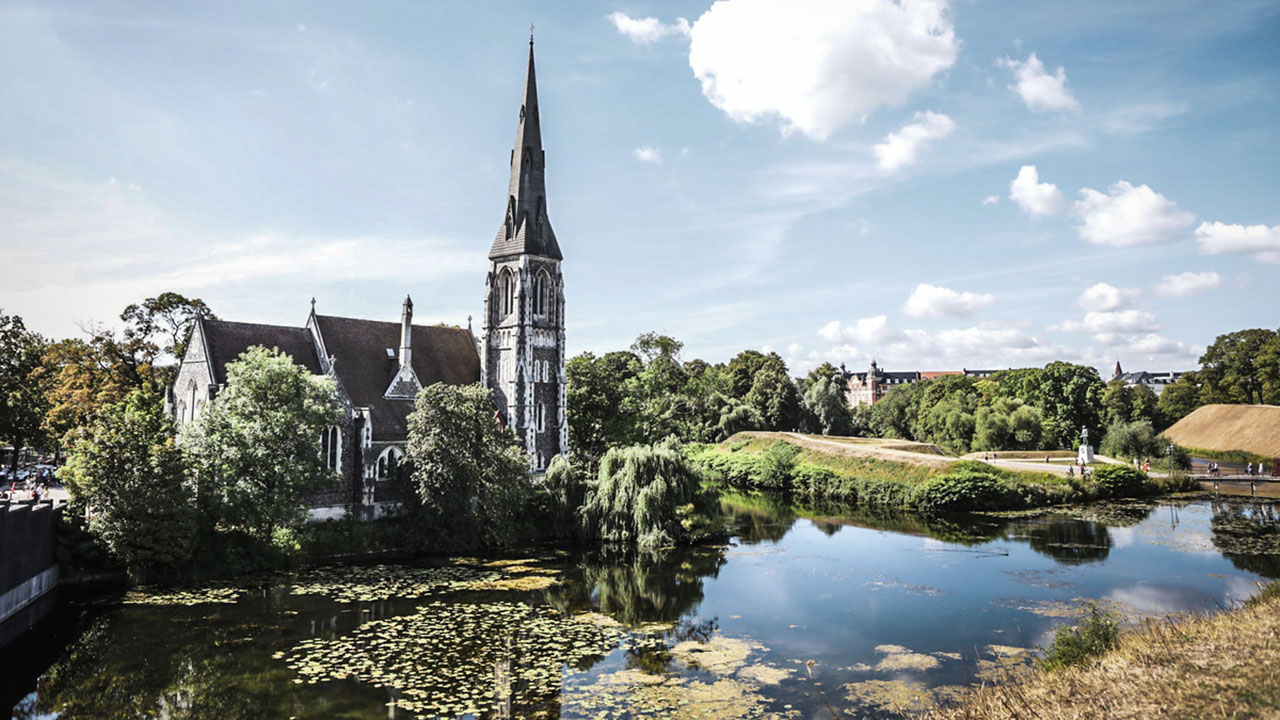 And if Scandi cool is your bag, then a visit to The Design Museum Denmark is a must – who knew the humble chair could be such an art form?
Make the most of the watery location hop on a canal cruise to see the Little Mermaid statue or the edgy hippy commune of Christiana.
And for a taste of Denmark, the city is host to over a dozen Michelin-starred restaurants but there's great food to be had everywhere. Torvehallerne, an urban foodie heaven market has endless displays of photogenic smørrebrød or open-face sandwiches, and if you love fish, particularly herrings, you'll find it on most menus in the city.
The Danes also have a sweet tooth and love their cakes in particular, so you'll find bakeries on every corner selling delicious tarts, top quality coffee and of course, pastries, confusingly known as Vienna bread.
Yes Denmark is eye wateringly expensive but high quality comes with the high prices.

RACE IRONMAN COPENHAGEN in 2023
Race in the Kingdom of Fairy Tales, the home of world-renowned fairy tale author Hans Christian Andersen and experience the magical Scandinavian scenery and idyllic countryside, coastline and city centre course.