IRONMAN World Championship – St. George Profile
Event Summary
Date
7 May 2022 - 7 May 2022
Event Profile
The 2021 IRONMAN World Championship is finally set to take place on May 7, 2022 – and not in its spiritual home of Kona, Hawaii.
We are now more than two years past the last time this event actually took place, such is the hold imposed by the COVID-19 pandemic.
The 2020 version of the race was eventually cancelled and the 2021 race – first rescheduled for February 22 – has now been rescheduled again and moved to a new location. Enter St George, Utah. This due to the concern caused by rising numbers of COVID cases on the 'Big Island'.
IRONMAN announced the move to St George for the 2021 race shortly after the venue had successfully hosted the 70.3 World Championship in September 2021, and it was a move widely accepted and praised by triathletes.
It is hoped right now that the IRONMAN World Championship will return to Kona for its normal scheduled slot in October  2022, though there have been calls in some quarters for the event to move location on a regular basis.
The plan currently is for the women's PRO race to take place on Thursday October 6, with the men racing two days later on Saturday October 8. Age-Group athletes will be distributed between the two days.
For many though, notably modern-day GOAT Jan Frodeno (who famously said "We ain't playing Wimbledon down in Sussex"), competing in Kona is the dream and pinnacle of the sport.
As of now St George though is next at bat, before hopefully an emotional return to Hawaii in October 2022.
How to qualify for the IRONMAN World Championship
For both PRO and Age Group triathletes, earning a slot at the IRONMAN World Championship is a huge part of their year. Entry is usually by qualification only.
Each year IRONMAN offers a specific number of PRO and Age-Group IM WC slots in a designated list of races. The athletes finishing in the relevant positions are offered those slots to the IRONMAN World Championship. If athletes who are already qualified finish in those slots, then they are offered to the next unqualified athletes to finish.
The PRO qualifiers are set now for the May 2022 renewal in St George, and you can check out the full list here.
IRONMAN also took the decision to award special invitations to Tokyo Olympic champions Kristian Blummenfelt and Flora Duffy to take part  in the delayed 2021 race. Blummenfelt made a hugely impressive full-distance debut at Cozumel in November 2021, while we await news on whether Duffy will take up the invitation to race in St George.
Finally, IRONMAN also has a Legacy Program, introduced in 2012, which offers Age-Group athletes another route into the IRONMAN World Championship. Athletes who have completed 12 full-distance IRONMAN-branded races but never had the opportunity to race at Kona, may be awarded a slot through the scheme. It costs $50 to register online for the program and if the slots are oversubscribed athletes may be placed on a waiting list.
Who has won the IRONMAN World Championship?
Elite triathlon's hall of fame includes some incredible names, and many of them have at one time or another broken the tape first at the IRONMAN World Championship.
For Pro long-distance triathletes, reigning in Kona is the greatest achievement of their career, and some have done it more than once.
On the women's side Paula Newby-Fraser claimed an incredible eight titles between 1986 and 1996, while Swiss megastar Natascha Badmann would top the podium six times for Switzerland between 1998 and 2005.
Britain's Chrissie Wellington won Kona in 2007, 2008, 2009 and 2011 during an unbelievable full-distance career which ended with a perfect 13-0 record.
Moving forward to very recent times and Aussie star Mirinda Carfrae won three times in 2010, 2013 and 2014 before she was usurped by another Swiss idol in the form of Daniela Ryf. 'The Angry Bird' claimed titles in 2015, 2016, 2017 and 2018 before Germany's Anne Haug took the most recent running of the race in 2019.
On the men's side, the aforementioned Frodeno is the current PRO king of Kona – that success in 2019 was his third, while fellow Germans Patrick Lange (twice) and Sebastian Kienle (once) are also recent champions.
Craig 'Crowie' Alexander wrote his name into Kona folklore by conquering the 'Big Island' three times between 2008 and 2011, while Aussie Chris McCormack prevailed in 2007 and 2010.
Further back in history came an incredible era dominated by two triathlon greats in the shape of Dave Scott and Mark Allen. Both men would claim six IRONMAN World Championship titles, but they are also remembered for their epic battle in 1989.
The pair ran pretty much side by side for eight hours before Allen finally dug deepest to claim his first victory over Scott in Hawaii. It was an epic race – and one which will see both men forever linked by 'The Iron War'.
Recent winners of the IRONMAN World Championship are as follows:
PRO Women
2010: Mirinda Carfrae (AUS)
2011: Chrissie Wellington (GBR)
2012: Leanda Cave (GBR)
2013: Mirinda Carfrae (AUS)
2014: Mirinda Carfrae (AUS)
2015: Daniela Ryf (SUI)
2016: Daniela Ryf (SUI)
2017: Daniela Ryf (SUI)
2018: Daniela Ryf (SUI)
2019: Anne Haug (GER)
2021: Daniela Ryf (SUI) **
PRO Men
2010: Chris McCormack (AUS)
2011: Craig Alexander (AUS)
2012: Pete Jacobs (AUS)
2013: Frederik Van Lierde (BEL)
2014: Sebastian Kienle (GER)
2015: Jan Frodeno (GER)
2016: Jan Frodeno (GER)
2017: Patrick Lange (GER)
2018: Patrick Lange (GER)
2019: Jan Frodeno (GER)
2021: Kristian Blummenfelt (NOR) **
(** Held May 2022 in St George, Utah)
Prize Pool
The prize pool for the IRONMAN World Championship currently stands at $750,000.
Follow Team Cervelo and all the other action from IRONMAN World Championship at St George via our LIVE coverage. Keep an eye out for Cervelo's competing athletes, below, who will be onboard Cervelo's state of the art
triathlon bikes
.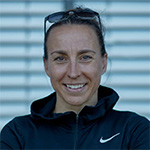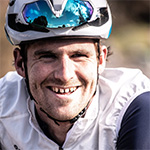 David McNamee
Great Britain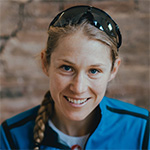 Maja Stage-Nielsen
Denmark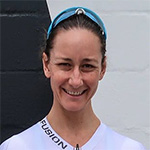 Nikki Bartlett
Great Britain