Long Course Weekend Belgium is a unique festival of sport, part of the global series originating in Pembrokeshire, Wales, set in the historic city of Nieuwpoort. Unlike your usual triathlon events, this one is split over three days with the swim on Friday, bike on Saturday, and run on Sunday. And to make it accessible to athletes of every level (and even children), there are also multiple distances to choose from – specifically the run – which is anything from 5 kms to a marathon.
For those training for a full or half distance triathlon, this is a great opportunity to test yourself on all three disciplines but in a slightly kinder environment, as you get to refuel and rest in between. Otherwise, pick and choose and you like!
Location – Race through history
The historic seaside town of Nieuwpoort, in Belgium is bursting with culture, from the memorial dating back to the First World War to the monument of King Albert. As athletes bike and run their way around the city, they're sure to go past at least one of these popular attractions. Flowing through the middle of the town is the river delta, which flows out to the north sea, providing the perfect, calm water for the swim events.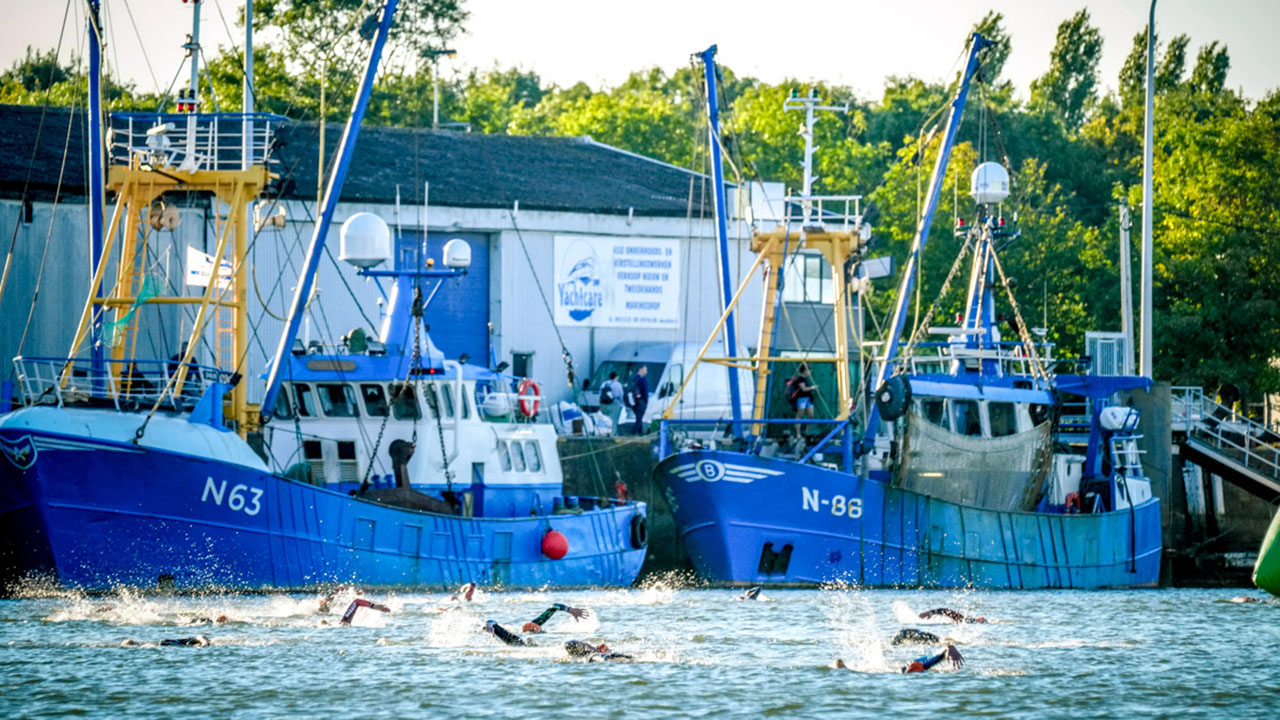 Getting to Nieuwpoort should be fairly easy for most, with good links from from the nearby Oostende-Brugge or Brussels airports by train, as well as from Calais, via the coastal tram. If you're hiring a car, it's just over 1 hour and 30 minutes drive from Brussels to Nieuwpoort or just under 1 hour from Calais.
There are plenty of hotels and apartments in the city, but LCW Belgium recommends using Holiday Suites to book your stay, as they offer a 5% discount for athletes with the code LCWHS22. If you'd like to stay somewhere a little more fancy, Hotel Cosmopolite is the only 4-star hotel in the city – guests can also make use of the private sauna, too.
THE VOICE OF EXPERIENCE
Very cool concept. Have been doing competitive triathlons since 2002. When I read that there would be a race in Nieuwpoort, I immediately signed up. What an experience. Swimming in the estuary, cycling alongside war monuments and running around Nieuwpoort are really enjoyable experiences. All this in a very friendly atmosphere among the athletes without performance pressure, enjoying the environment. Just blissful. I have participated every year and as long as I can, I will mark this race in my diary!
Anouchka Van Nieuwenhuyse
As the city is such a popular town with tourists, there are plenty of shops, cafes and delicious restaurants to make sure you are well-fed before your race. Chagall is open from 10am – 10pm, providing the perfect spot for morning coffee and a delicious evening meal. Restaurant Claudio is a highly rated Italian (it's also a B&B), offering a wide selection of traditional Italian dishes. There are also bistros and many great spots in the port, perfect for an evening drink overlooking the sea.
Course – Something for everyone
The beautiful thing about LCW Belgium is that it's a real family friendly event, even if that means being a spectator and not taking part – there's just so much to see and do! With the distances split up over three days, athletes can pick and choose what they'd like to participate in, creating their own, personal challenge. It's a great race for triathletes in training too, as they have the opportunity to really focus on each discipline separately.
NIEUWPOORT SWIM – 1.9 / 3.8km
The swim is the first event of the weekend, taking place in the centre of the city, in the harbour. Athletes will swim either one or two loops in the river delta, following the river bank as they go, moving to the sound of the cheering crowd. Set back from the sea, the water is calm but it can get a little chilly, so you may need a wetsuit.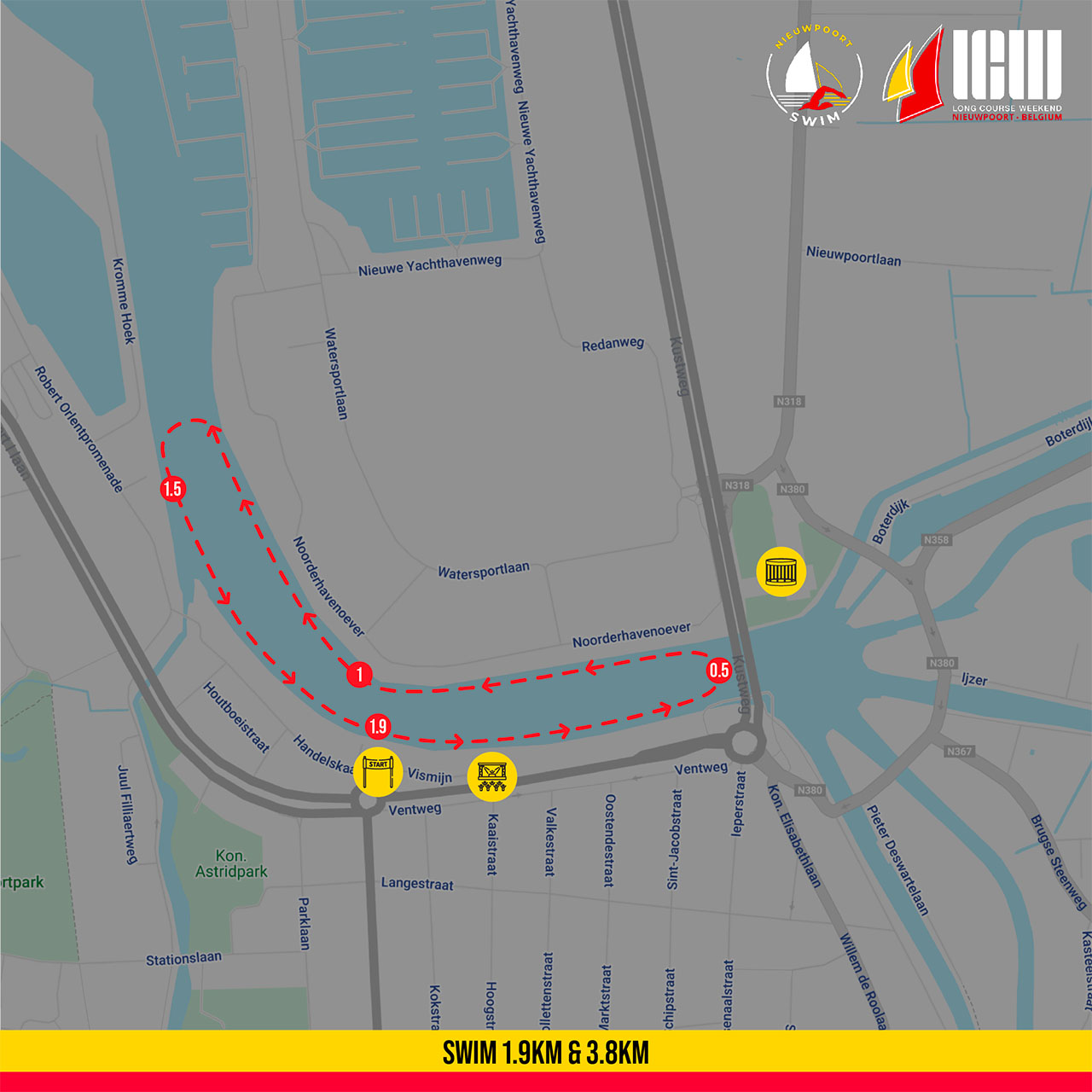 CYCLE FLANDERS FIELDS – 45 / 90 / 180km
Cycle Flanders Fields: All three distances start and finish in the city centre, with each route following the World War 1 front line towards Diksmuide, Ypres and the sobering Menin Gate, and passing historic monuments and cemeteries. Each distance is one single loop, taking in ocean views, towns, and country roads, all while following in your hero's footsteps.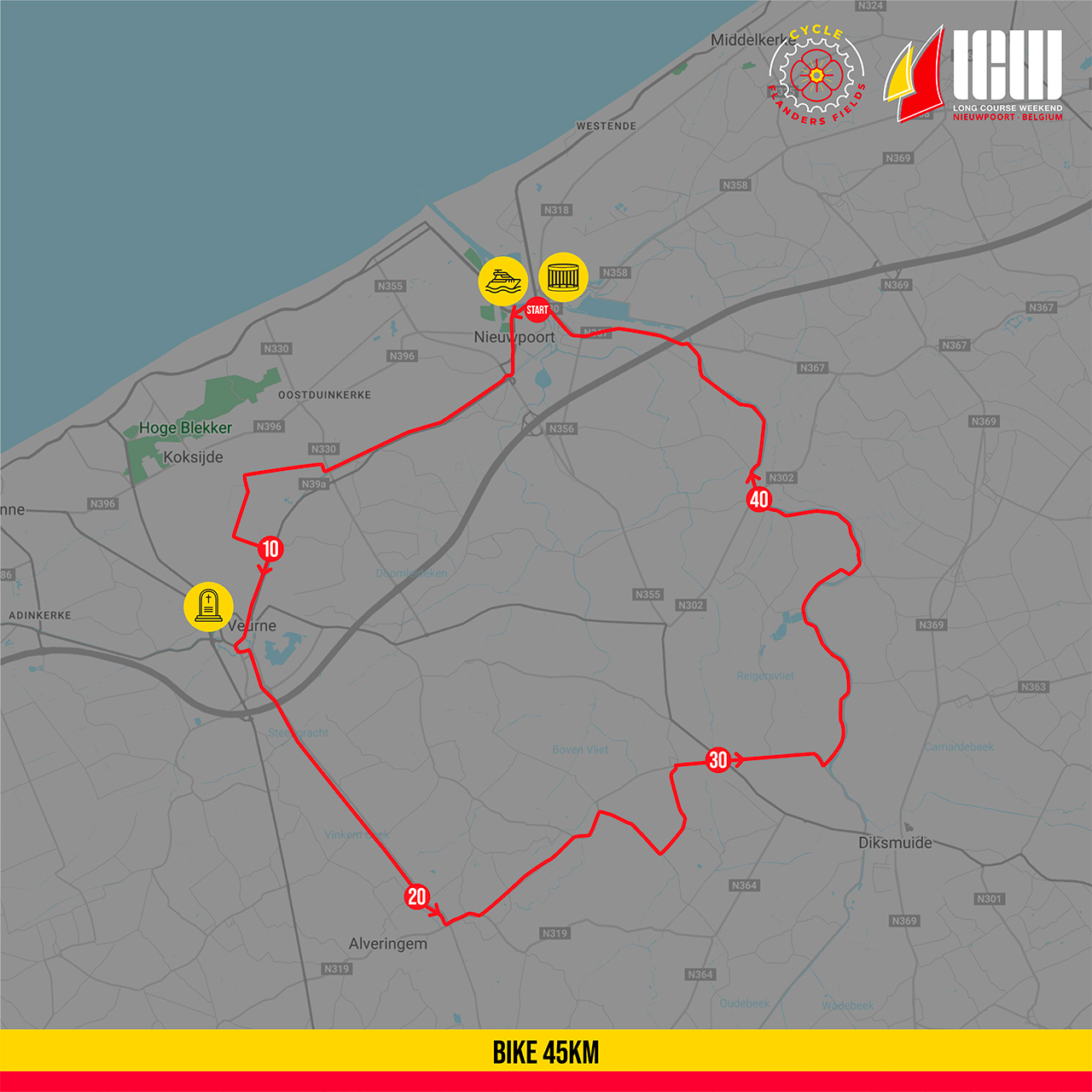 NIEUWPOORT MARATHON – 5 / 10 / 21.1 / 42.2km + Kids run
If you've always wanted to walk (or run) the red carpet, now is your chance. The longer the distance, the more of this beautiful city you'll be able to see, from coastal landscapes and dunes to quaint local towns. Finish on the red carpet, to a roaring crowd!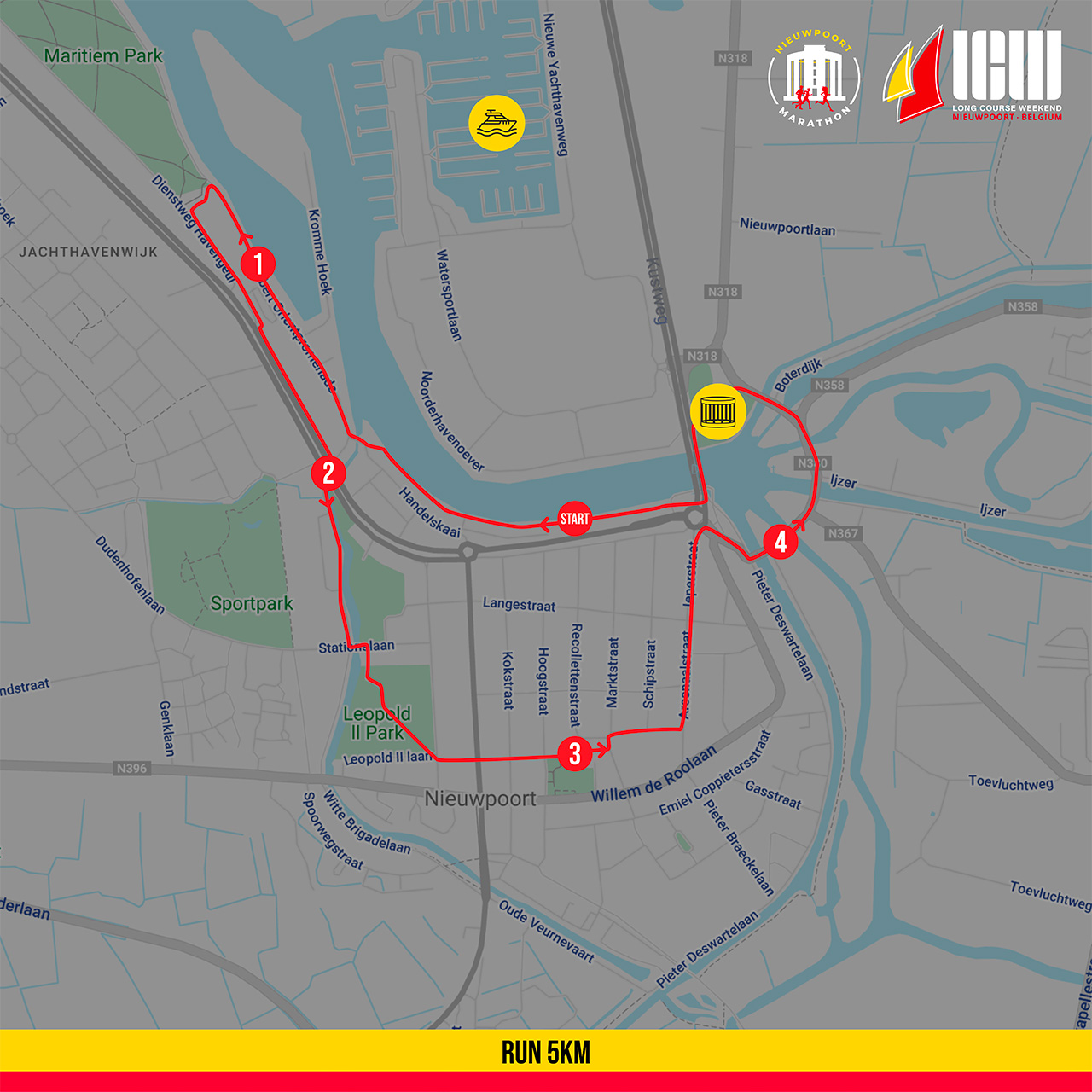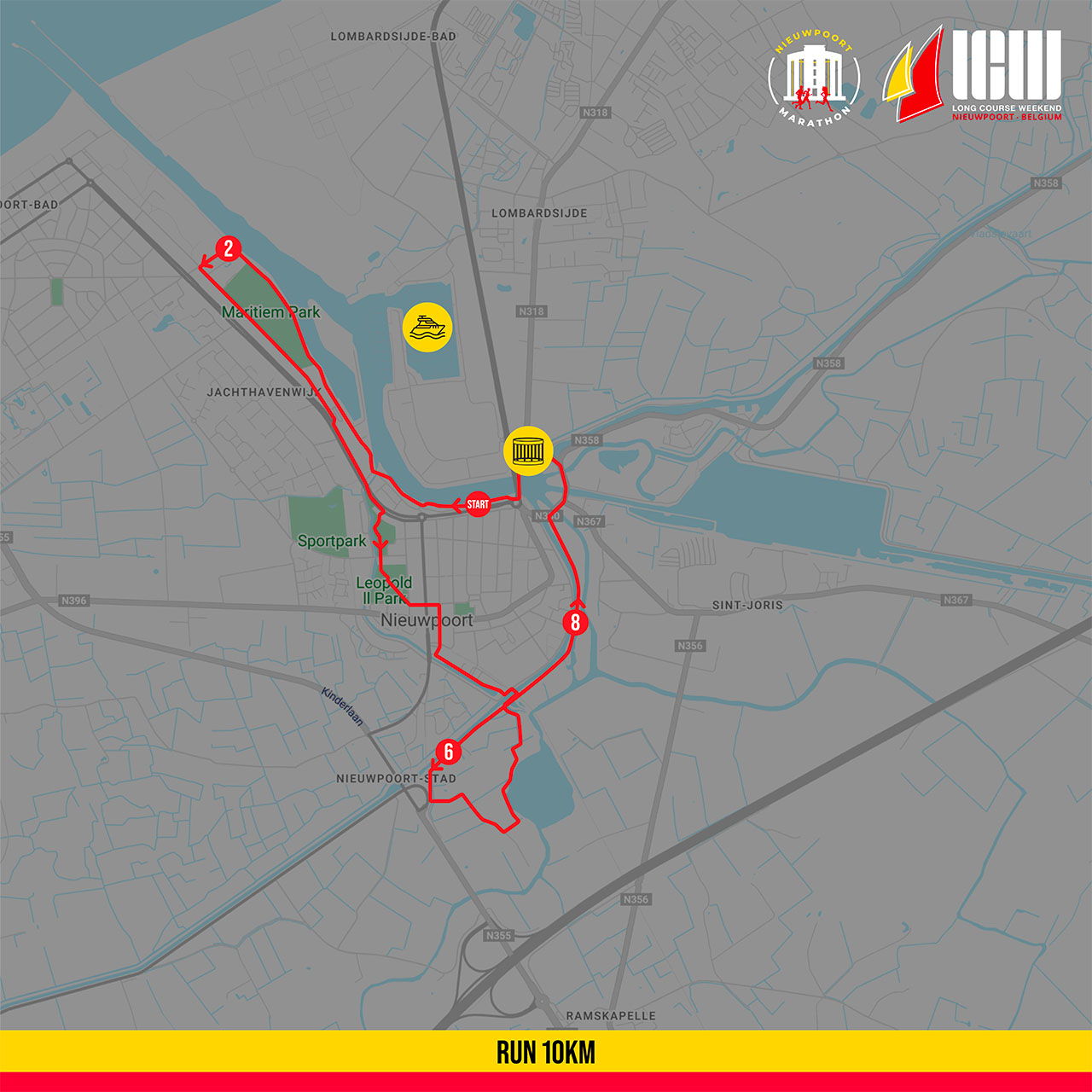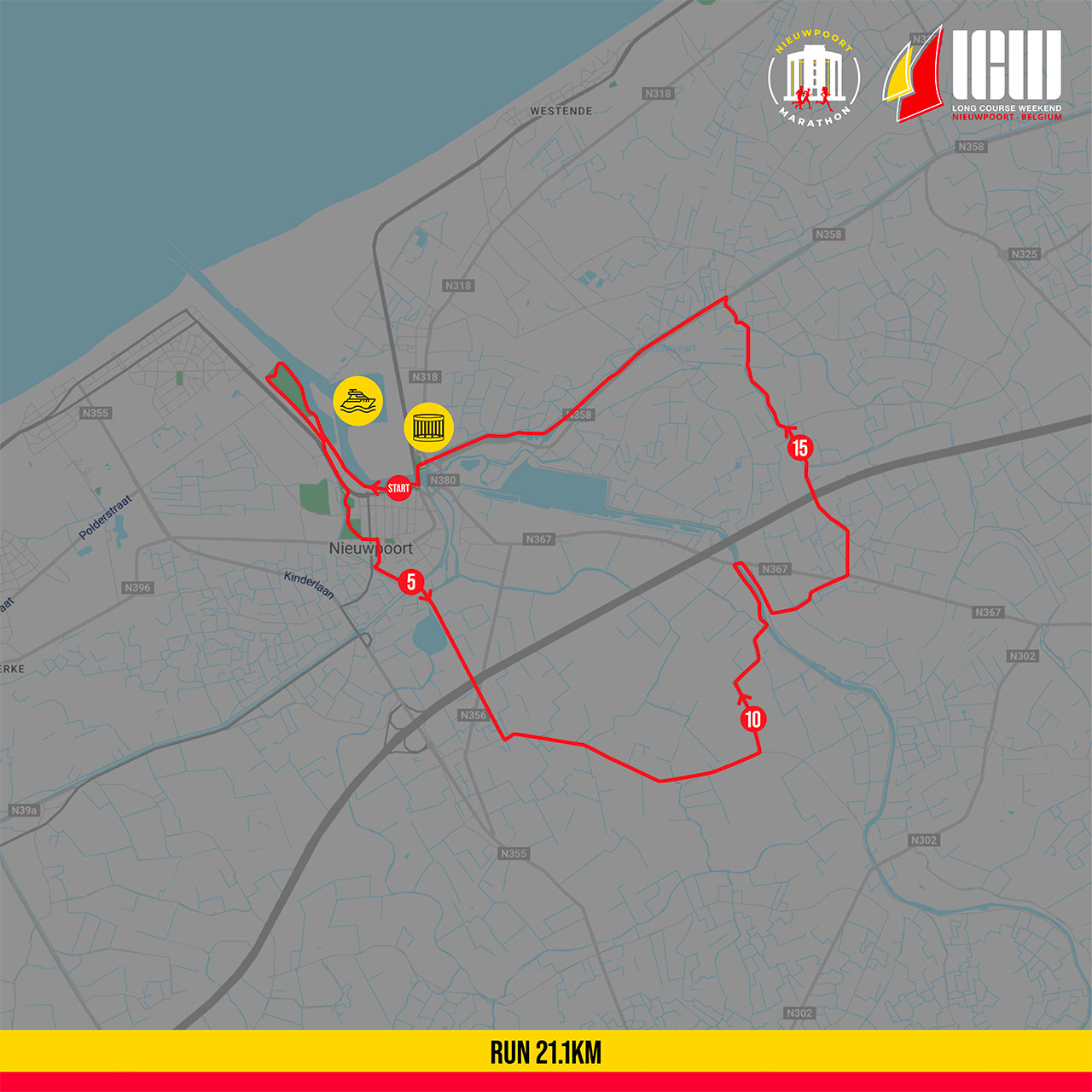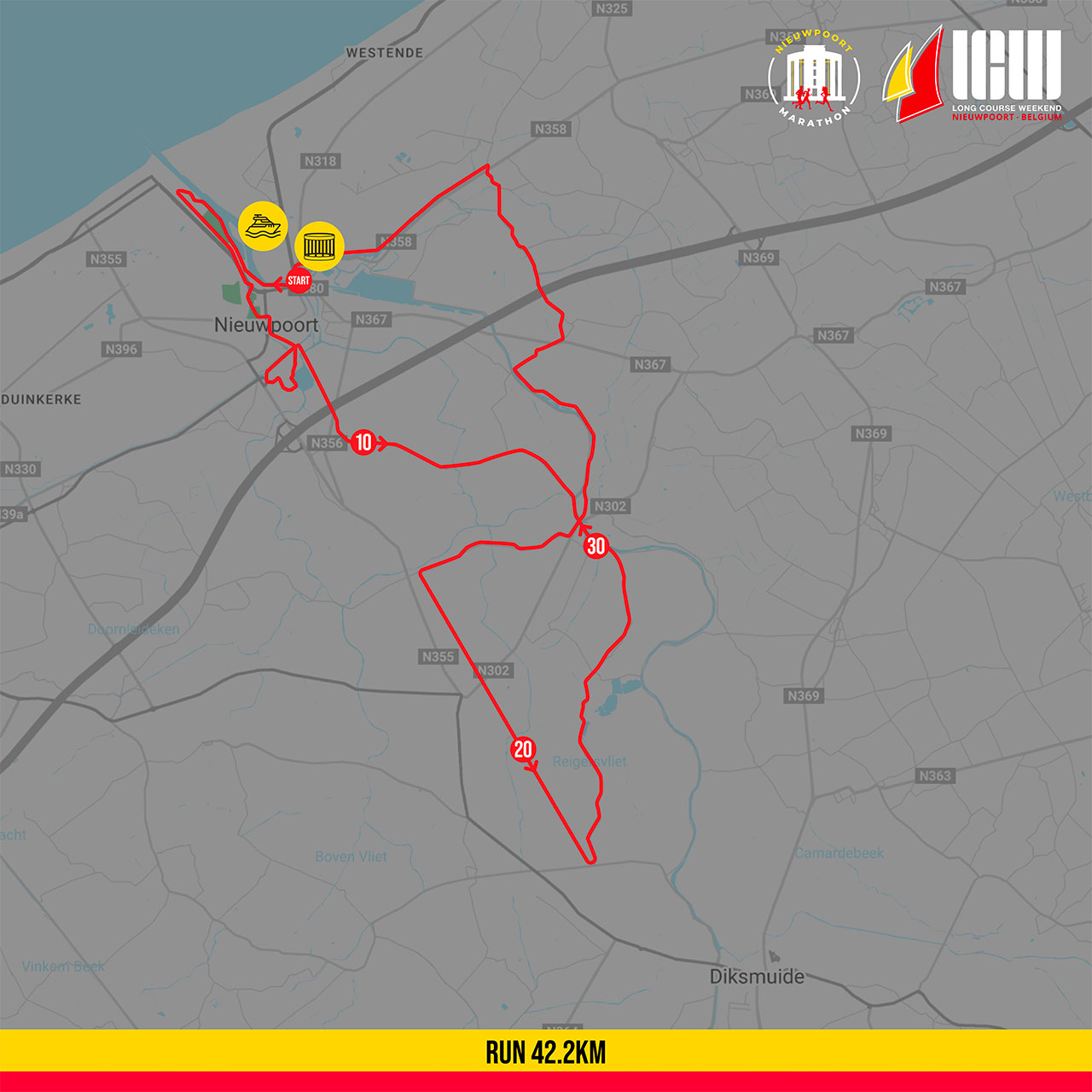 Spectators – Bring the noise
As this is such a big event, there are always a lot of spectators, which makes for a fantastic atmosphere for the athletes. The start and finish is in the same place of each discipline, and you can actually run or cycle along the whole swim course, cheering along your competitor as they go.
To see them mid-way on the bike, if you have a car, head to Menin Gate in Ypres, where you can set up camp at one of the monuments or cafes and cheer the athletes as they race past. Nieuwpoort Bad is the best place to watch the run but make sure you head along the boardwalk in time for the finish, to cheer them over the red carpet!
Why Race LCW Belgium?
LCW Belgium is located in a culture-rich city of historical landmarks.
Design your own race: choose the disciplines that suit you!
Enjoy a few post-race days, soaking up the culture or relaxing on the beach.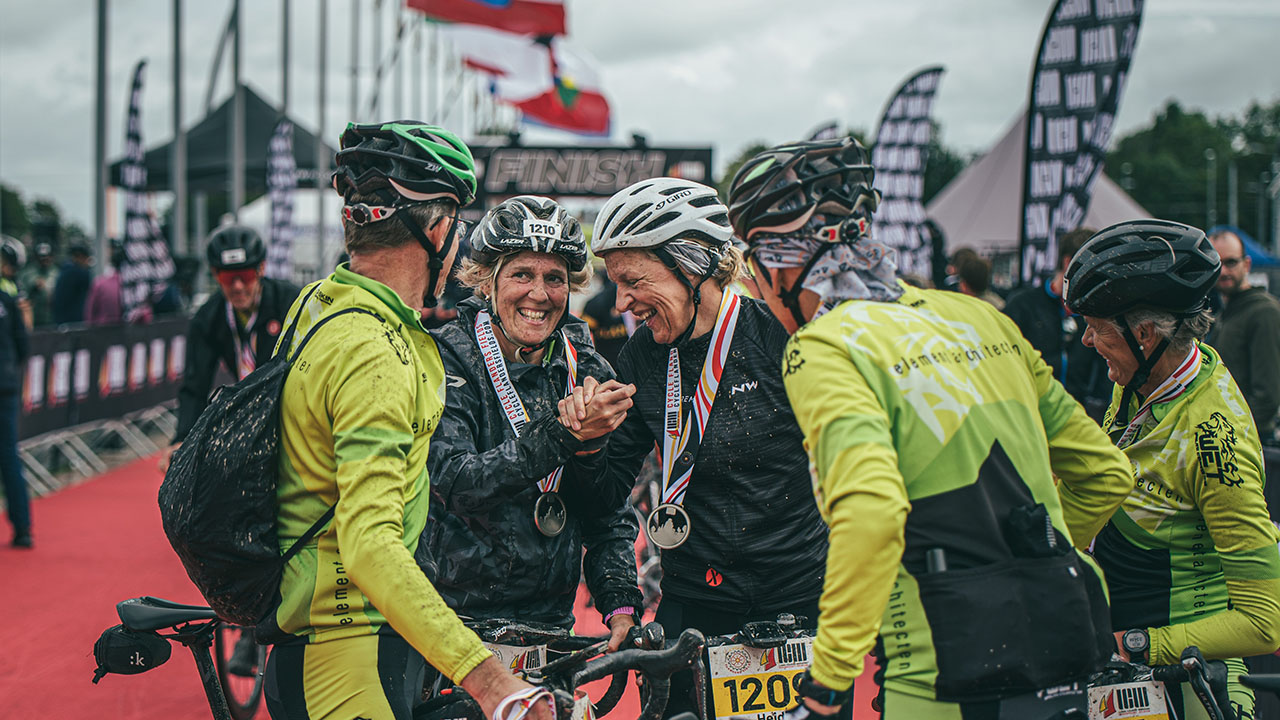 THE VOICE OF EXPERIENCE
That feeling when I arrived at the finish line on the red carpet with all the people cheering you on is just an indescribable feeling.
Torben Minne
RACE-cation – So much to see
When you're speeding along on the bike or running through the city, it's quite hard to really take in the incredible monuments you're passing. Belgium is incredibly proud of its history, and by spending a few extra days in the city after the race, you can really soak it all in. If you drive out to Ypres, you'll be able to see the Menin Gate Memorial as well as many other key monuments, and don't forget to walk along the port and visit The King Albert Memorial.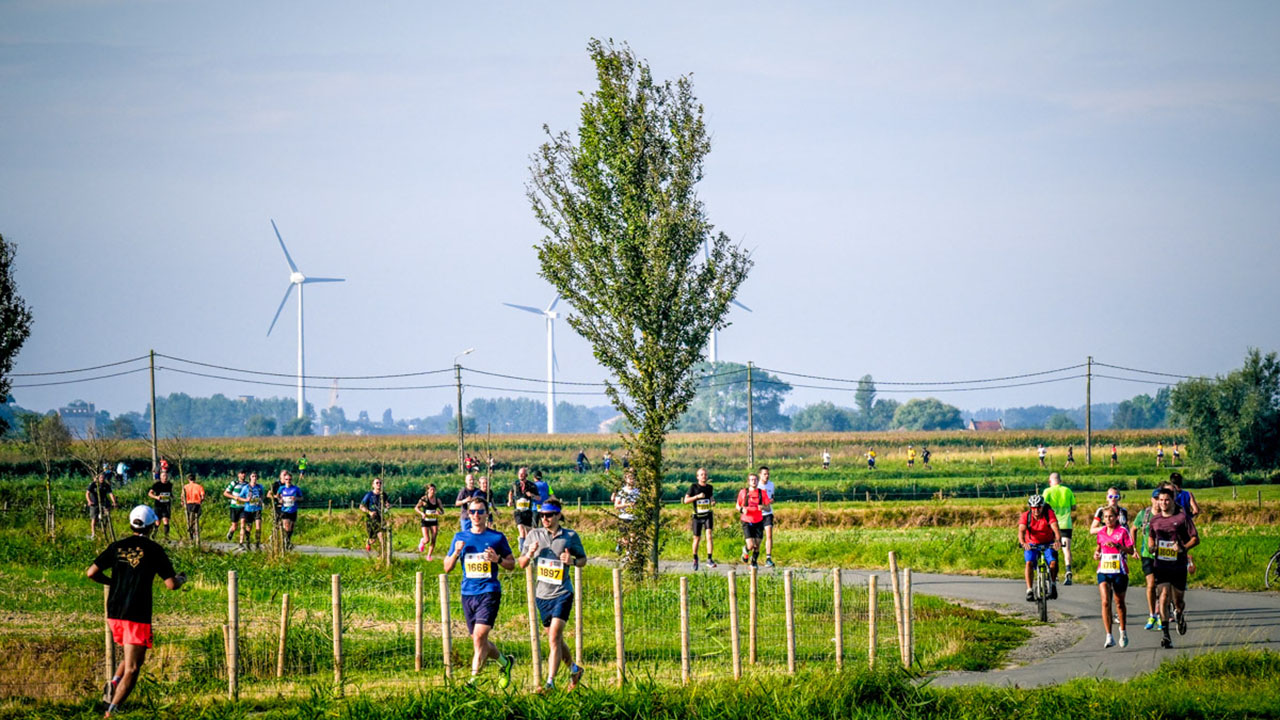 About a 40 minute drive from Nieuwpoort is Bruges, which if you've never been to is a beautiful city to explore. Jam-packed with captivating heritage, picturesque cobblestone alleys, quaint Belgium chocolate shops and of course plenty of bars and restaurants serving that delicious Belgium beer! You could spend hours meandering through the mediaeval streets or take a boat trip on the canal and see the city from a different perspective.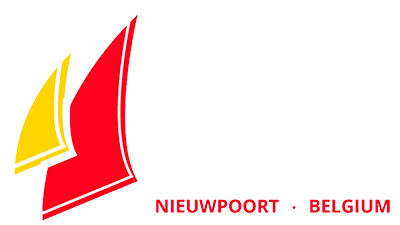 RACE Long course Weekend BELGIUM
Swim with the sea, cycle with the wind and run into history at LCW Belgium. 3 days. 11 Races. 1 Weekend. Enter now!