Which Great Britain Age-Group athletes are aiming at the Kona podium, AGAIN, in 2016?
The performance of the Great Britain Age-Group athletes at the IRONMAN World Championships in Hawaii 12 months ago was, at least in the memory of this Editor, the best we've ever seen.
I'm almost certain that never before have we seen ten British amateur athletes step up onto the stage at the prize presentation to collect the coveted Umeke, the hand-carved wooden bowls which are the iconic 'trophies' always presented at the IRONMAN World Championships.
If you are going to have a 'fruit bowl' in your house, these are the finest you can get. And, the higher up you finish, the bigger the bowl you are awarded…
Awards in Kona run five-deep by Age-Group (and top ten for Pro's). Provided below is a reminder of those who returned home from Hawaii last year with some additional carry-on luggage to that they arrived with.
Summary of GB Age-Group Umeke Winners at IRONMAN World Championships 2015
| Athlete | Age-Group | 2015 Placing | 2015 Time | 2016 |
| --- | --- | --- | --- | --- |
| Lucy Charles | F18-24 | 1st | 10:20:52 | Not racing in 2016 |
| Alison Rowatt | F30-34 | 2nd | 09:57:43 | Racing in F35-39 this year |
| Jane Hansom | F45-49 | 2nd | 10:31:32 | Racing in F45-49 again this year |
| Charles Pennington | M35-39 | 2nd | 09:01:44 | Not racing in 2016 |
| Caroline Whittaker | F50-54 | 3rd | 11:16:40 | Not racing in 2016 |
| Maxine Mckinnon | F55-59 | 3rd | 11:52:33 | Not racing in 2016 |
| Linda Ashmore | F65-69 | 3rd | 15:11:48 | Racing in F70-74 this year |
| Raymond Gray | M70-74 | 3rd | 13:59:01 | Not racing this year |
| Richard Hobson | M50-54 | 4th | 09:54:04 | Not racing this year |
| Reece Barclay | M18-24 | 5th | 09:50:07 | Racing in M25-29 this year |
Looking through the list of GB Athletes racing Kona 2016, we can see (also highlighted above), that four of those ten will be racing again on Saturday 8th October 2016. Will they become multiple podium finishers in Kona? Well, one of them already is.
Alison Rowatt (F35-39)
My long-standing Twitter joke with Alison is that her nickname should be 'the postman'… because she always delivers! Second last year in the 30-34 category, this will be her first appearance in Hawaii in the 35-39 division. Alison already has two Umeke awards to her name, courtesy of:
Consistent across all three disciplines, Alison's time last year would have been good enough to win the 35-39 division on the same day. Alison qualified for Kona at IRONMAN Switzerland this year, winning her category by 26 minutes in 9:56:59, and recently won the Scottish Middle Distance Championships. She is most definitely a contender again this year.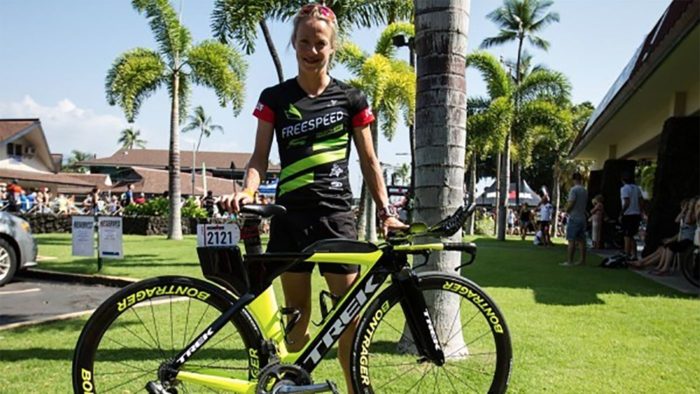 Jane Hansom (F45-49)
205 was the first year that Jane had raced over the iron-distance – and she won her category at IRONMAN Switzerland by 24 minutes before taking second place at Kona. This year, she is fitter, faster and on a mission for top spot.
She qualified at IRONMAN South Africa (winning her division by 18 minutes), before producing a scorching time of 9:38:47 at Challenge Roth. Provided she can stay in one piece before the race (Jane will also be working hard in Kona – sometimes I wonder if she ever sleeps?), well, I wouldn't want to be racing against her.
Linda Ashmore (F70-74)
Linda qualified for Kona 2016 at IRONMAN Wales 2015. Third last in F65-69, such are the vageries of Age-Groups at times, that her finishing time would have 'only' earned her fourth in the F70-74 division on the day.
However, she certainly has another Umeke chance this year.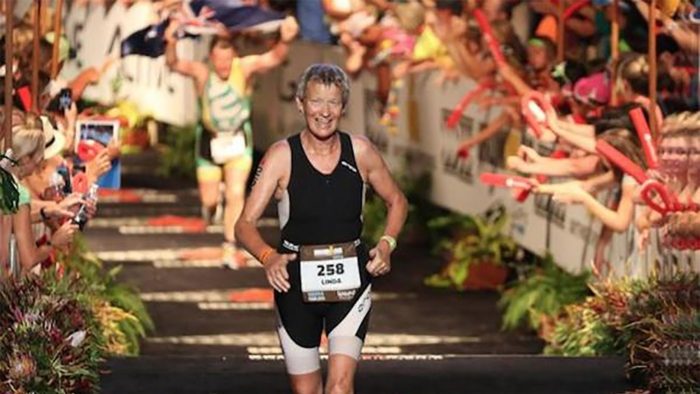 Reece Barclay (M25-29)
Simple statistics tell you that Reece Barclay may have the toughest task if the four athletes here if he is to repeat his podium success from 2015, but, there is evidence in place not to rule him out. Last year Reece finished fifth in the M18-24 category in his first appearance at Kona, a great debut.
Now moving up to M25-29, the competition is sure to be a lot stronger and deeper. For some perspective, Reece's 9:50:07 would have placed him 29th in the M25-29 dvision and 32 minutes away from the top five finishers.
A bridge too far? Well…Reece has raced IRONMAN UK in both 2015 and 2016, and improved his finishing time from 10:20:34 to 9:50:19. That 30 (ish) minute improvement, year-on-year, is likley to be of the order that he'll need in Kona to have a chance at another podium finish. So, he's there or there abouts!