John McAvoy: From Iron Bars to Ironman…
The story of John McAvoy is not your normal triathlon tale. This is the (true) story of how sport, and triathlon, has helped transform a convicted armed robber to Ironman. Tri247's Paul Shanley read his new book – and couldn't put it down…
In Summary…
Who is it aimed at?
Everyone who likes a good motivation story and, I would say, anyone who has done or is looking to do an Ironman event.
Criminals and anyone heading down that route should also give it a read… as the sooner you realise crime dosen't pay, the better.
Best Bits?
The first part of the book detailing the crimes and going to prison is a bit edgy and uncomfortable, but I particularly liked the story of coming out prison and being on day release and no one knowing his background. Also the part about racing Ironman and the mistakes made was interesting.
What surprised you?
How serious a criminal John McAvoy was and how much of danger to society he was perceived to be. Plus, racing Ironman UK (Bolton) was a bit of surprise!
Reasons why you would buy it?
A great read – a fascinating insight into another world.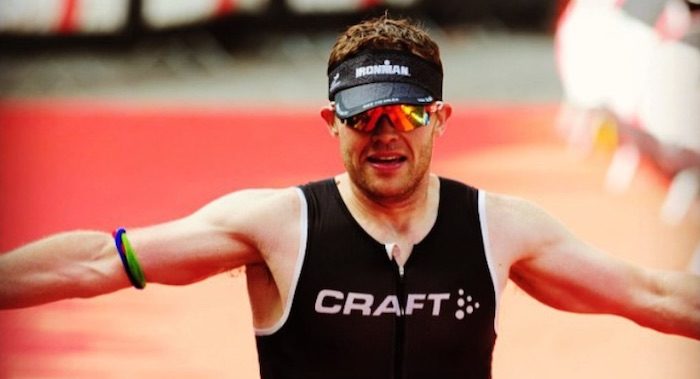 In detail…
Every now and then you hear people say they had a book so good that they couldn't put it down. Well, that's what happened to me when I got a sent a press copy of the book, Redemption.
The overview of the book was that John McAvoy had been an armed robber and had served time in prison before changing his life around to take up triathlon. There are a number of books and stories about how 'sport changed my life', but this had an unusual starting point. Not only was I interested in reading the book, I was also keen to set up a face-to-face interview with John.
Now, as introductions go, the first chapter in the book did a great job of sucking me in. I picked up this book on a Saturday morning with the intention of having a quick read – and apart from a few family weekend jobs, I didn't put it down until I had finished reading it that evening.
The first chapter the book does a good job of setting the scene for his initial rise and downfall. Born into a notorious crime family and buying his first gun at 16, it would seem a life of crime was inevitable. The first real surprise for me was the level of crime that John Mcavoy was involved in. He was a serious armed robber, the worst. The powers that be had categorised him as a serious danger to the public (at one point he was one of Britain's most-wanted men), and worked hard to get him off the streets and locked up for a very long time. To give you an idea of how serious he was: he received TWO life sentences, one for possession of firearms and one for conspiracy to rob.
Due to his young age, his family background and the nature of his crimes he was considered a high escape risk. As a result he found himself in Belmarsh's High Security Unit – Britain's most secure prison – a prison within a prison made purely to house Britain's most dangerous convicts. Abu Hamza, the notorious Muslim cleric was in a cell next to John. (You can get an idea of what it is like from this article in The Independent).
It was at this part of the book (around Saturday lunchtime), that I started to panic. I was looking to set up a meeting to do an interview with John McAvoy. Our lives couldn't be any more different and although I pride myself on getting on with most people, I just couldn't relate to this at all. The book gives some insight into what being in prison is like; but you just know it is only just touching the surface. Add the fact that he was in Belmarsh's High Security Unit, I was adamant that I didn't want to meet this guy, ever. But, I still wanted to continue reading the book…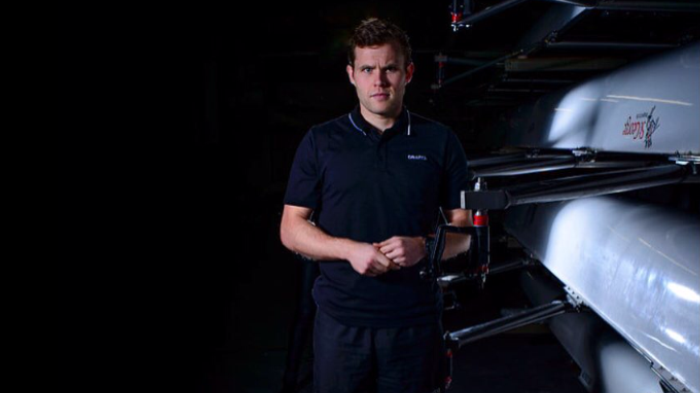 Of course, the story changes – the death of a close friend and the realisation that crime dosen't pay (all his friends or family were either dead or serving serious time in prison), John decided he wanted more from life. Keeping fit in a prison cell lead to using the gym and in particular, the rowing machine. It was on that rowing machine that John found he had a natural talent as an endurance athlete, and what went for a way of keeping busy in prison, soon became his way of changing his life.
The second part of the book is just as good as the first part and I won't spoil it for you, but it outlines how John went from being one of Britain's most wanted men with two life sentences, to holding three world indoor rowing records and finding himself on the startline of Ironman UK.
The second part of the book is where it all changed for me too. The book headed into stories that were very much in my world. Firstly, mentioning the sporting machine that is Hywel Davies. Hywel had broken the world record for 100km on a rowing machine (John had actually broken this record).
Then, Ironman UK in Bolton, a race I have been to every year to take photos video and an event and place I know well.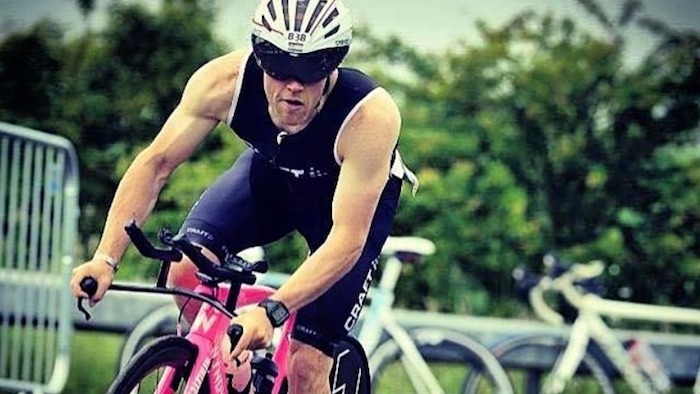 John started to write about his Ironman experience and I could relate to every word. Reading about things I have seen with my own eyes was in itself an eye opener. At the 2014 race he talks about seeing Bella Bayliss at the road side while he was running and I can still picture her standing there. Bella has won Ironman UK (and many other races), multiple times and that year she was on the sidelines watching one of her athletes racing.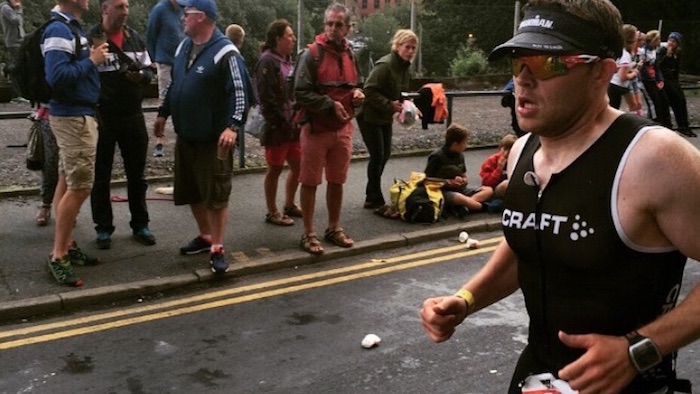 And then I had my biggest surprise… I must have already met John in Bolton. It truly is a small world. My fears about meeting him disappeared, just like that.
We might have very different backgrounds – but we both like triathlon, and that is a great starting point.
John is racing Ironman with the intention of becoming a Pro and I for one will certainly be even more interested now in following that journey.
I can highly recommend this book and you can buy Redemption from most good book shops or get yourself a copy from Amazon HERE.