Every now and then you read something you just have to share. Meet triathlete Devilliers Van Den Brink, in my eyes, a real triathlon hero.
The Ironman Journey on Facebook
While randomly scrolling through various updates on Facebook, I spotted the following post appear on The Ironman Journey page: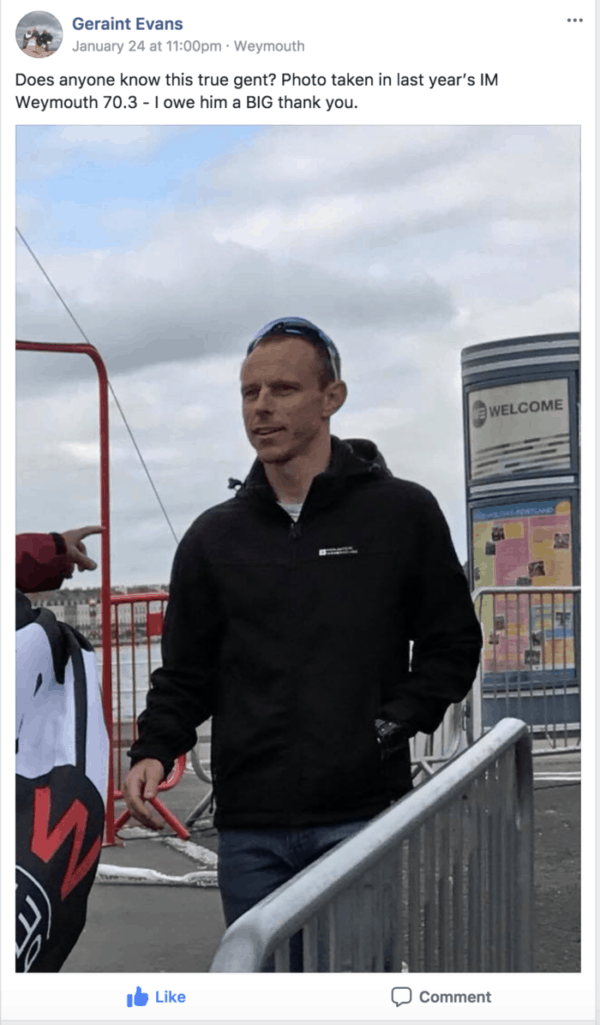 My scrolling stopped and I was drawn in. What had he done? It must be something good as Geraint Evans wanted to give him a BIG thank you. Well, the man in the photo then very quickly posted this: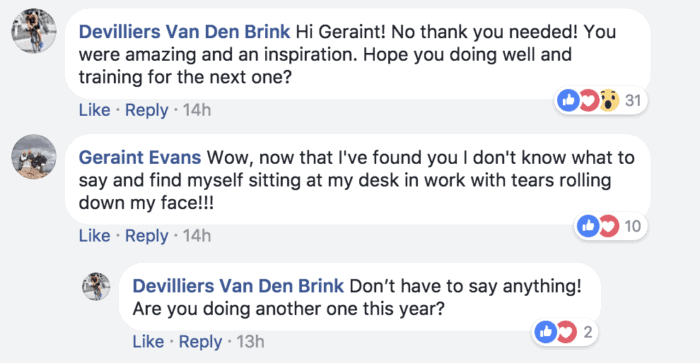 By now, I am even more sucked in to wondering what the story was: "No thank you needed! You were amazing and an inspiration…" What had gone on? Well, I didn't have to wait too long for Geraint to explain, after saying he was "sitting at my desk in work with tears rolling down my face!!!"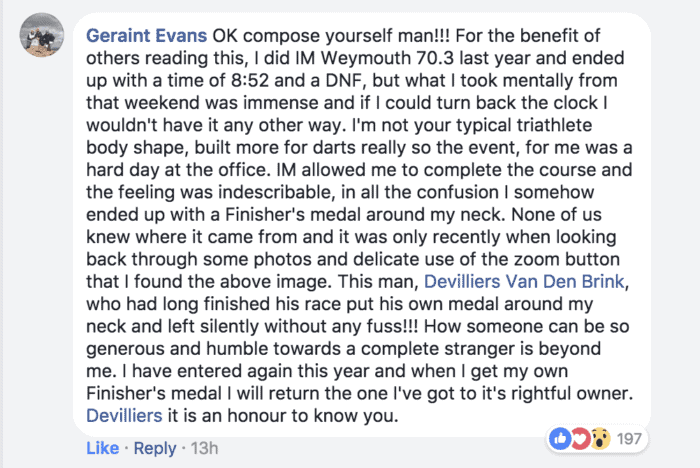 There is a lot wrong with the world at the moment and it's easy to get caught up in the daily grind, but stories like this really help to make a difference.
An anonymous, selfless act of kindness is something we should all do more often. I don't know if Geraint hadn't been given the medal whether he would continue with triathlon; what I do know is that by receiving it he is coming back to take on IRONMAN 70.3 Weymouth again. And for that, thank you Devilliers Van Den Brink. You are my triathlon hero!