Ten days until the debut of Try on the Tyne Duathlon
Saturday 10th August 2019 – NewcastleGateshead Quayside
Earlier in the year (full details HERE), we reported on a major new event coming to the North East, Try on the Tyne (www.tryonthetyne.com).
Based at the iconic NewcastleGateshead Quayside, the closed-roads course includes the iconic Gateshead Millennium and Swing Bridges, and has been founded by Steve Cram's Events of the North (www.eventsofthenorth.com) company.
A Commonwealth, European and World Champion over 1500m, Olympic Silver medallist and multiple world record holder during his stellar track running career, Steve Cram was part of a Golden era for British middle distance running along with the likes of Sebastian Coe, Steve Ovett and Peter Elliott. He knows a bit about event organising too.
A Duathlon in 2019 (Standard and Sprint Distances), alongside 5km, 10km and 2km Junior runs, the location combined with the name recognition and proven organisation ability has the potential to provide a major new multisport event to the North East over the coming years. That could be even further enhanced, if plans to develop the event into a Triathlon for 2020 are achieved.
To find our more, I was able to ask Steve about his background with multisport events, the venue, the course and about those future development plans.
I also got the thoughts of local athlete and event ambassador, Lynn Munro.
---
STEVE CRAM
You've been involved in organising many running events over the years, has du/tri/multisport been part of that portfolio, or is this a new venture for you?
Our first organised event was the Kielder Marathon back in 2010 and in order to appeal to a multisport community we introduced a Duathlon on the Saturday before the marathon, using the same route around the stunning Kielder Water. It's an ultra-distance event, approx. 11km run, 25km bike and a final 6K run with two separate transitions. Logistically, not the easiest of events to organise, but by far the most stunning of routes and has proved hugely popular year-on-year. We also integrated a Duathlon into our Worcester City Run event, welcoming Louise Minchin along to take part a few years back. I really enjoy combining the multisport disciplines with the traditional running events that we organise.
Finding a venue / course, particularly for cycling, is not an easy task – how did the idea for initiating this event come about?
I guess with an event in Sunderland, Durham and Northumberland, Newcastle Gateshead was the one site we were keen to host an event in given its fantastic vista. The iconic Quayside is perfect as a stage for any mass participation event and with a flat fast route, it lends itself so well to a great duathlon and 'hopefully' a future triathlon!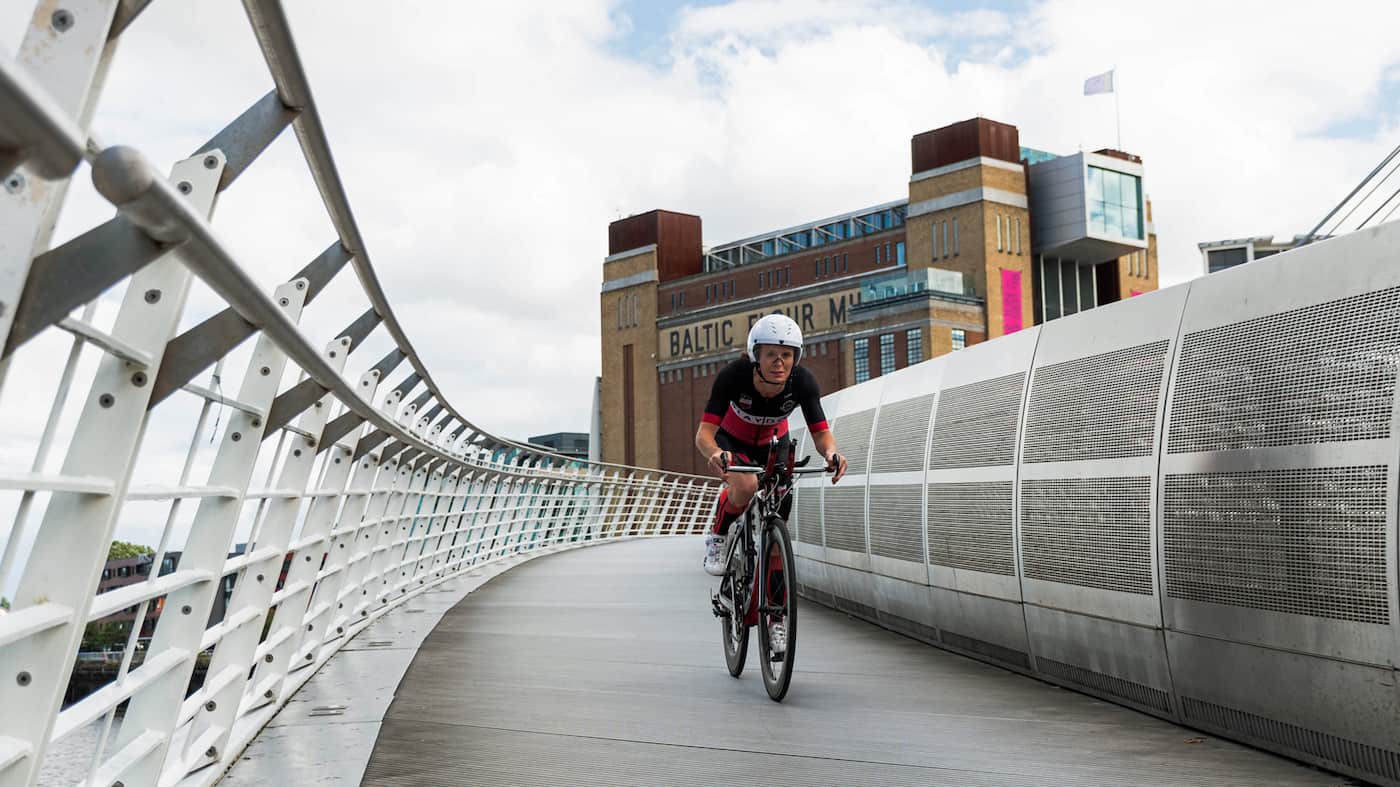 A city centre, closed-roads course for triathlon or duathlon is relatively rare in the UK. That would suggest that the local authorities have really supported the concept, hopefully in terms of developing an event long-term?
We've had nothing but support from both Gateshead and Newcastle councils for the launch of the new event, Try on the Tyne. The plan is very much to turn the Try in to a Tri for 2020, with a full triathlon, swimming in the iconic River Tyne, flanked by the stunning Baltic, SAGE Gateshead and under the bridges synonymous with Newcastle Gateshead. The intention is to grow the event over a number of years and we very much hope to make it a must for all Triathletes and Duathletes, as well as encouraging new supporters to the multisport world.
We are a few weeks away from the race now, what would you say to athletes considering entering to encourage them to experience the first edition?
We've been really surprised that many of our entrants are not members of triathlon clubs, which obviously shows there's an appetite out there for people to really TRY a new challenge and with the boom in cycling, the most obvious next step is to try a duathlon. It's fantastic fun and if you're going to target an event, why not a large city centre one.
Finally, there's potential in future years to expand the event to a full triathlon – what would be required for that to happen?
We're currently working with both council's on the logistics around water quality and safety to enable a full triathlon to go ahead in 2020. Either way, Try on the Tyne is very much here to stay and we can't wait to see it in action.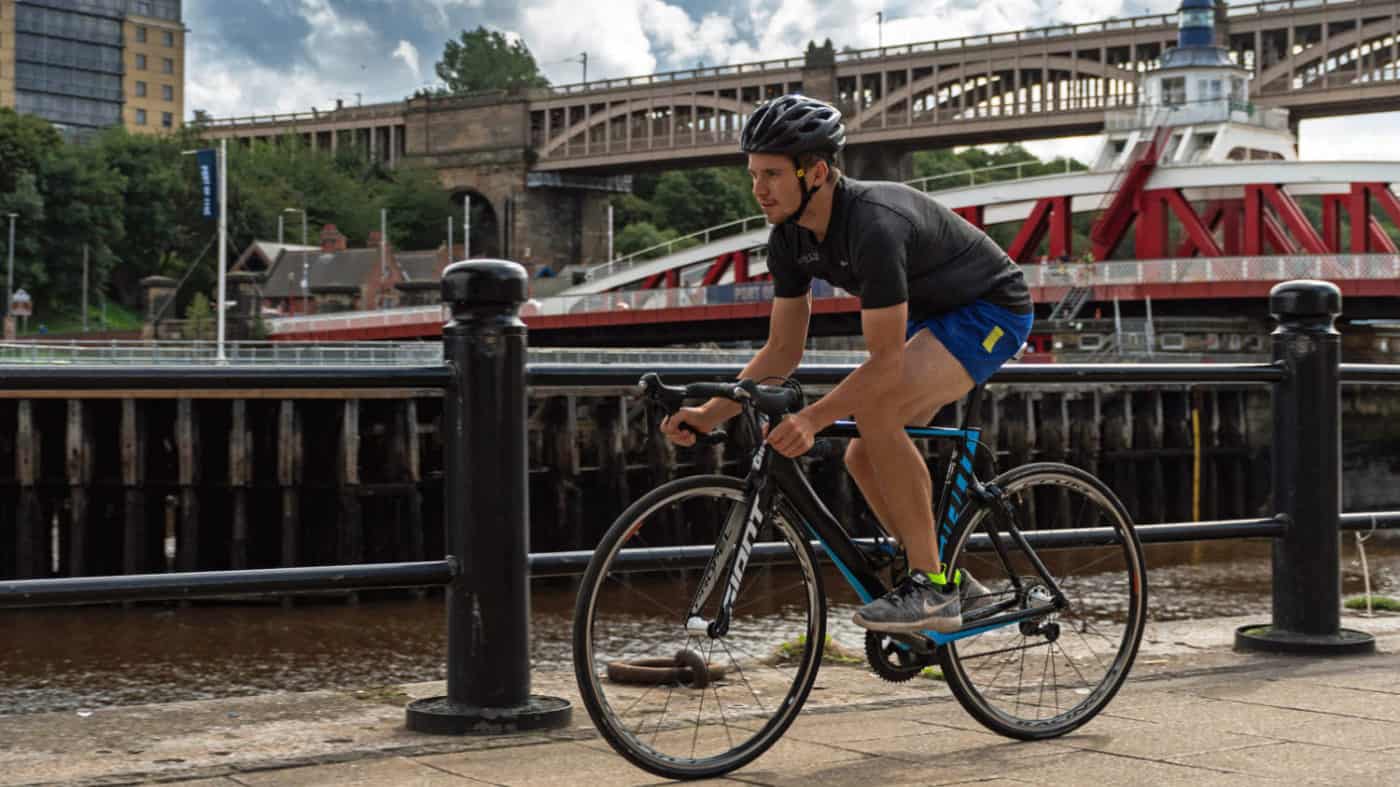 LYNN MUNRO
I understand you've taken part in several 'Events of the North' races in the past, can you tell us about the experience that they offer?
I did my first EOTN event back in 2013 with Sunderland 10k then later in the year Kielder 10k and absolutely loved it and from then on was totally hooked. The organisation is always spot on, with loads of friendly, encouraging and very supportive marshals en route. Races start on time and always have a fabulous atmosphere. Since then along with loads of my Blyth Running Club run buddies, we've marshalled on the Saturday and then run either the half or full marathon on the Sunday. Kielder Marathon weekend is always the highlight of our race calendar.
You've recently qualified for the GB AG team for next year, will that be your first World Championships experience?
Yes it is, I've qualified for the 2020 World Championship Sprint Duathlon in Almere, Netherlands and still can't quite believe it. It was my secret wish to qualify this year but to be honest I thought it would be beyond my wildest dreams. To say I'm excited is an understatement. I'm going to be so proud to wear my GB kit and can't wait to get it. My family and run buddies are already planning the trip to Holland to support me.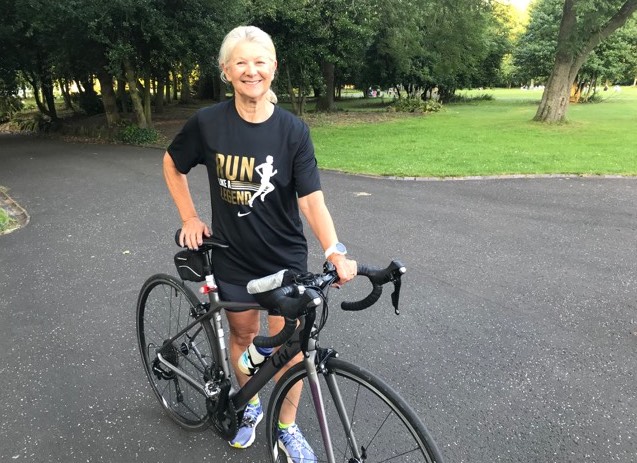 What were your thoughts when you first heard that you would have a major new Duathlon racing opportunity available to you on your doorstep?
The few races that are down there are always a huge success with large numbers of spectators and this event promises to be the same. I'm new to Duathlon so to have one on the doorstep in such an iconic setting is very exciting, certainly makes a change to having travel around the country
You've had a chance to see the course and have local knowledge – what can athletes expect on race day?
I'm going to go down with a few friends and do a full recce of the route. Its going to be interesting and quite technical (for me) with some tight cornering and a possibly a bit of a hill at the start. A number of my friends are doing their first multisport event because of the location, so it's been a great opportunity to help support and encourage them with their training.
It will be great event for the spectators as it's all confined to the Quayside area so they will be able to  see the whole race.
Which distance will you be taking part in – and what chance of an Age-Group win on the day?!
I'm going to be doing the sprint distance. An Age Group win? Wow that would be amazing but it would depend on if the age group is 60-69 or 65-69 and who's entered. We've got some cracking competitors from local clubs alone and of course how I perform on the day. But fingers crossed for a decent time!
---
Entries for the debut of Try on the Tyne close at MIDNIGHT ON TUESDAY 6TH AUGUST
CLICK HERE for more details and online entry