Anne Haug didn't manage to match her Kona victory from 2019 at Thursday's IRONMAN World Championship, but the ever consistent German added another championship podium, finishing third behind Chelsea Sodaro and Lucy Charles-Barclay.
Candles burned on the bike
Known for her impressive run speed under the Kona sun, a 2:57:57 marathon saw Haug progress from seventh place starting the run, but it wasn't quite enough today, as she explained.
"I think I burned my candle a bit too much on the bike, and there was not much left for the run. I tried my best, but it's pretty hard for the mind to run about 30k's behind Lucy, just 30 seconds, with every person saying, 'she's just in front of you', and I'm, yes I can see her, but I can't do anything!
"It's tough, I gave it my all, that was it and I'm very happy with my third place."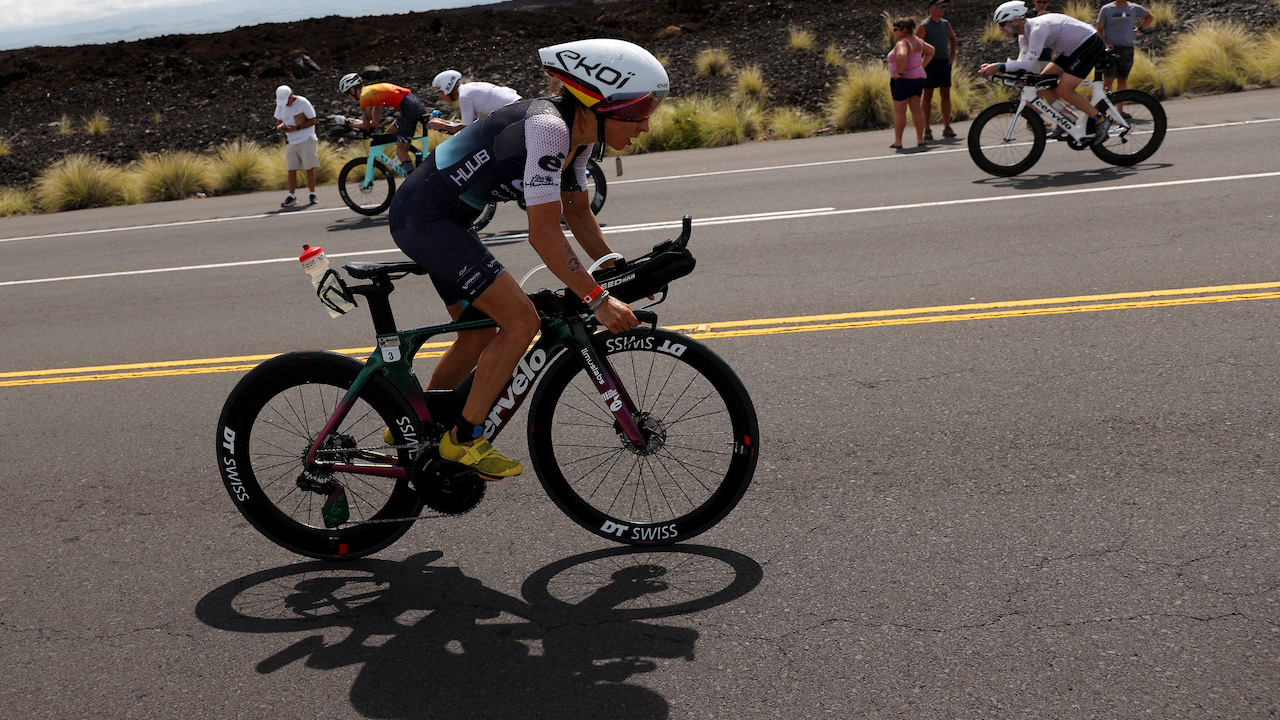 "I had three long course races this year, two of which were world championships, and getting in every single world championship on the podium I think is an achievement I have to be happy with.
"To win, every piece of the puzzle has to fit together, and Chelsea just was amazing today, congratulations on an amazing performance. It was outstanding, a very well-deserved win."