Australia's Ashleigh Gentle was thrilled to win her first PTO Tour race of the year at the Asian Open in Singapore, having missed the golden touch until now in 2023 that saw her take two victories last season in Edmonton and Dallas.
Having finished second at both the PTO Tour European Open in Ibiza and the PTO Tour US Open in Milwaukee, Gentle got the better of a world class field last weekend, as she proved too strong with a deadly bike-run combination.
Now, the Aussie will head back home for some well earned family time, after spending more than four months on the road away from loved ones, before gearing up for the end of the season.
"It felt pretty amazing"
Admitting that she had to give it her all to get the better of a field that included PTO Tour European open winner Anne Haug and British powerhouse Lucy Charles-Barclay, the Australian was rightfully proud of her performance.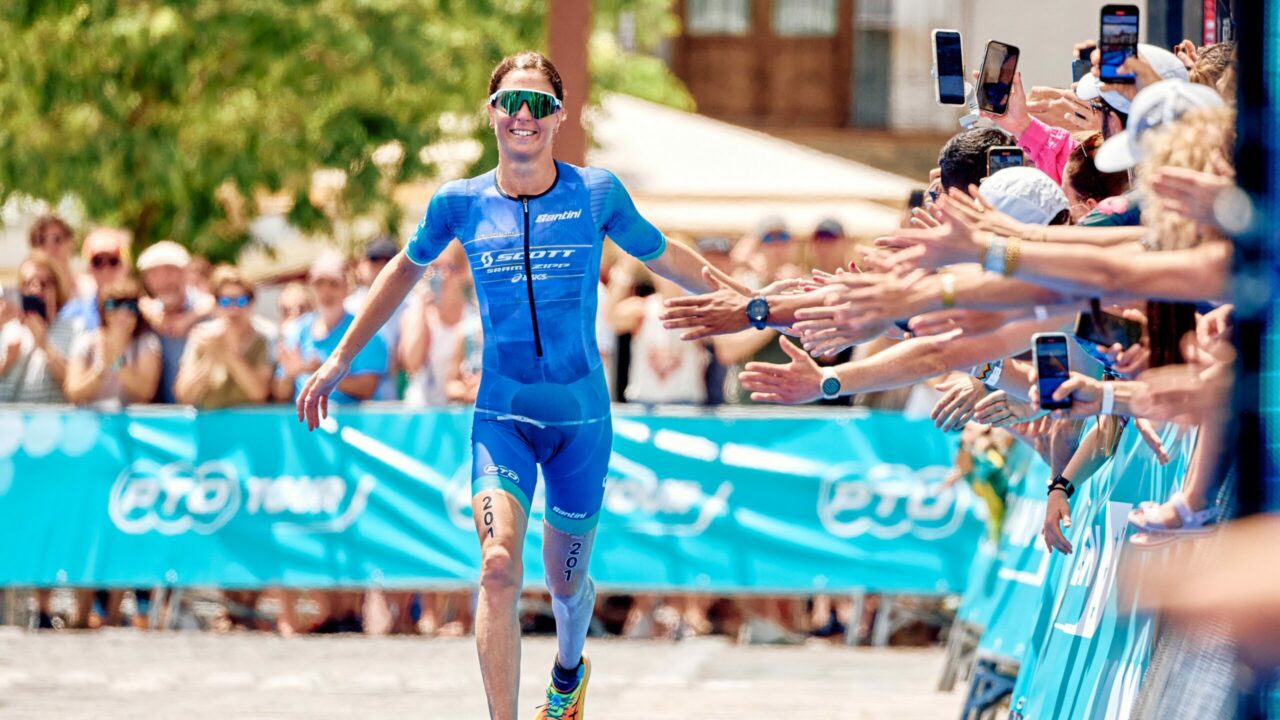 "It felt pretty amazing, I kind of can't believe it and it was a pretty great day for me, I am really proud of my effort. I just tried to give it my all and I'm just proud. No one really knew how hard this bike course was until 6pm last night where we did a bus tour of it, because it is on main roads so we couldn't ride it and ended up finding out the ins and outs of it.
"I guess it was one of those days were I did feel quite good and on the first half of the bike I did feel really comfortable. I got up to Lucy [Charles-Barclay] and Sara [Perez Sala] and just attacked and I just had to go full gas to get as much time as I could on the people behind.
"I felt really strong on the bike and I have been working hard to make sure I am a more complete athlete and just someone who is stronger across the swim, bike and run, which I think I showed today."
"Family fuelled the fire"
Highlighting that one of the main incentives to racing hard in Singapore was to be able to see her family, Gentle underlined how important travelling overseas to train was to get the best out of herself, with the fruits of her labour made even sweeter by the fact that she can now go back to Australia to celebrate.
"Family fuelled the fire today, I really committed to being overseas for about 4.5 months now and I put my head down and focused on making it swim, bike and run and sometimes I think that's what you need to do to get the best out of yourself.
"When I go overseas I go all in to get the best out of myself and it brings me the motivation to know that I get to go home to Australia and be a normal person and spend time with my friends and family who support me so much." 
Currently sitting at PTO Tour #1, Gentle's win cemented her position as one of the most talented athletes over the 100km distance, with her win in Singapore the fifth straight podium the Aussie has achieved on the PTO Tour.