Team Jenkins (Jinx Sport) Monthly Column – August 2019
ITU Triathlon World Champion in 2008 and 2011, Great Britain's Helen Jenkins raced in her third Olympic Games at Rio in 2016. That race followed what I still personally consider the best performance of her incredible career, when winning the ITU World Triathlon Series Gold Coast in April 2016.  That ended the long unbeaten streak of Gwen Jorgensen and secured her Olympic Games qualification in the process.
Since then, she's had a child (Mali), had to go through major spinal fusion surgery (2018), and earlier this year she and her husband and coach, Marc, welcomed their second child (Max) into the world. Family life, time to move on, racing days over and time to reflect back  on a great career? Well, not just yet…!
Helen is now returning to training having not raced since the ITU World Triathlon Grand Final in Cozumel at the end of 2016. Where will is lead to? We (and they!) don't know yet… but each month, Helen and Marc will give us their separate and individual takes on the past month, as they strive for their next success in the sport they love.
Here is their first update, reflecting back on August…
Helen Jenkins
August was a big month for us, Mali turned two (for which I managed to make a nice cake), Max three months and I put together a few consistent weeks of training. It's been a good start so far.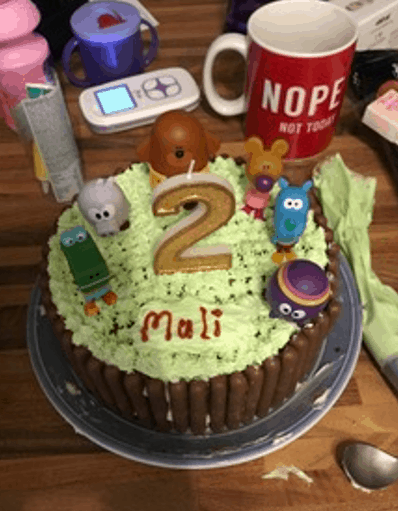 My second pregnancy was a lot tougher in terms of tiredness and fatigue. I was exercising once a day, which may sound like a lot but when I'm used to training 25 hours a week it's didn't feel like much… but I was still wiped out.
After Max was born I was mum first, any thoughts of training were out the window, but after a few weeks my desire to start training came back. I am very lucky I have a lot of family support around me so I was able to do a slow build of training with no real plans, just whatever I fancied. The last few weeks have been more formalised.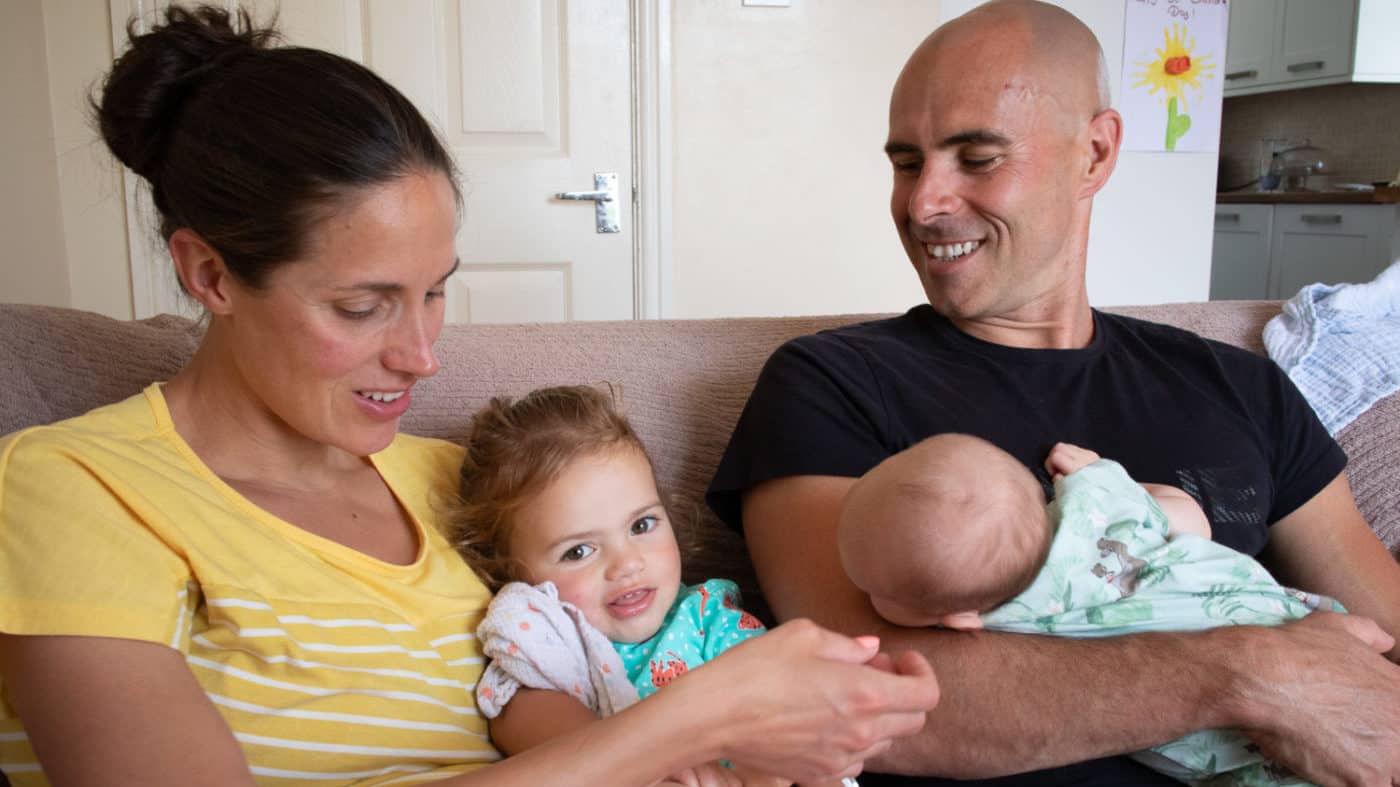 The best thing about starting training so unfit is that improvements are very quick! I find it tough comparing where I used to be to where I am now (currently very slow!), but I focus on the positive, how much I have improved over the last few weeks. I saw a great quote on Twitter from Steve Magness; 'It's not about impressive workouts. It's about stacking week after week, month after month, of good solid hard work.'
Give me months on end of solid consistent work over some light- out workouts, any day….
So my focus is consistency, and I'll see improvements. That consistency also brought a little highlight when I overtook my husband for hours ridden on Zwift – sorry Marc 😉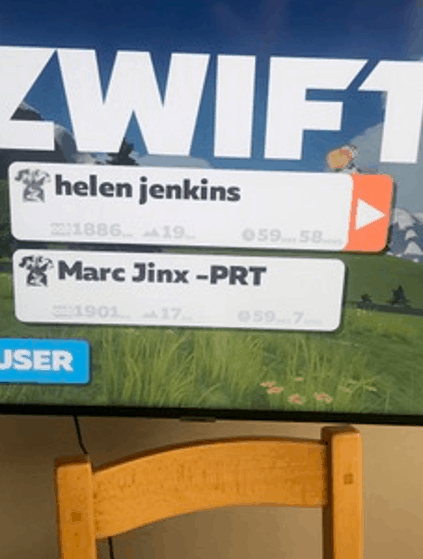 Helping to give me some focus moving forward is the Cardiff Half Marathon (October 8th). I'm aiming just to get round, no pressure on times, so I'm building up my longer run so I can cover the distance. Excited to be doing a mass participation race. It's a nice focus and I enjoy having a goal to work towards.
So bring on the next months, but that said, I will have to work on managing the  three big challenges of the last month;
Managing training on broken sleep – we aren't doing bad but a longer than 4/5 hour stretch would be good! A challenge for Marc and I and probably 90% of parents in the UK
Managing back pain – with my core weaker after giving birth my back has initially been sore. I've seen big improvements after a rehab program from post pregnancy Physio so hopefully this will improve by the end of next month
And lastly, I definitely watched too many Peppa pig episodes this month…
Marc Jenkins
Life seems to be a whole lot busier now. What happened to the sitting around for the next training sessions?!
Being the parents to a 2 year old and a 3 month old is non-stop. Mali is full of energy and Max is generally very happy but not yet sleeping a full night which is tiring.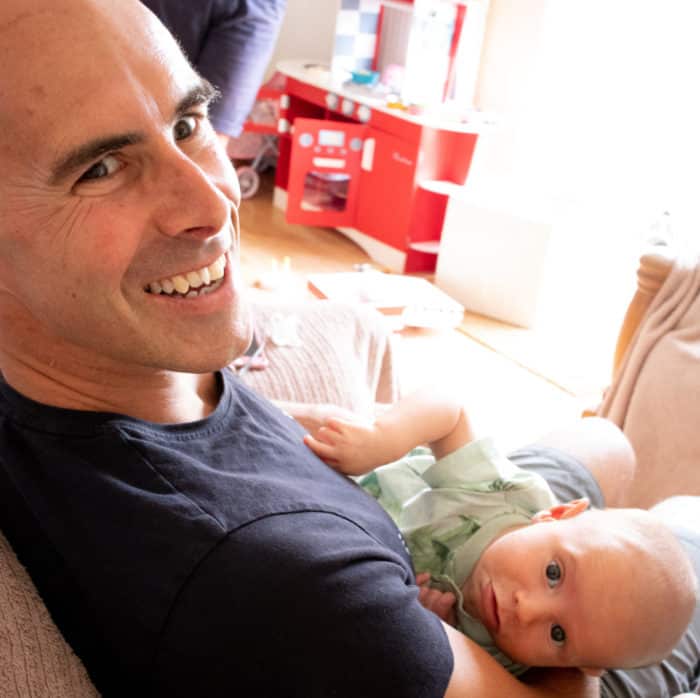 Fortunately having great Grandparents close by Helen and I are back to doing a bit of training together but after sessions get the kids back so another session starts!
This is the first month Helen has trained properly since back surgery before the birth of Max. Initially there was a bit of tightness and pain on training post birth, but week-by-week this has reduced and Helen has just done a 15 and 16 hour week respectively which is close to full volume for her, certainly not far off on bike and run. Fair way to go yet to race fitness but it's progressing well and we are loving being able to train together again.
Part of Helen's motivation is Mali and Max and would love for them to see what we both did for a big part of our lives. It will be great to be able to travel around the world with them both for a few years and let them watch Mum in a race again.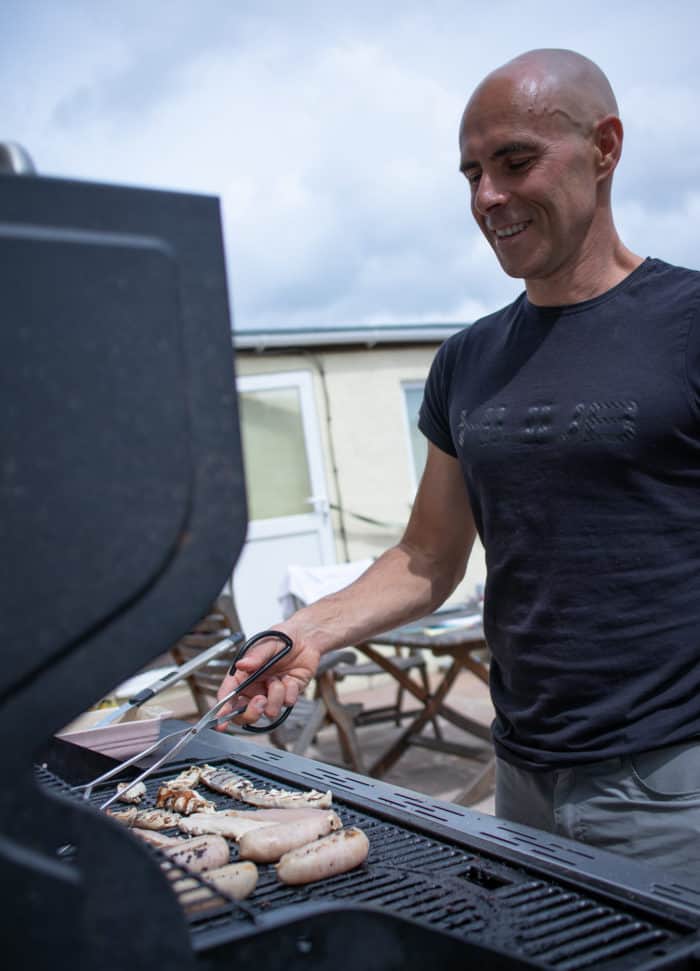 The training routine has changed significantly; lots of late evenings and early mornings. Helen wants to spend as much time with the kids as possible while still being as effective as she possibly can be in the session. Sure, the rest just isn't what it used to be but Helen is doing an incredible job of getting out of the door after occupying the kids all day. She is at the pool now and luckily Max is sleeping next to me and Mali is in bed.
We have found Zwift, so hello to all you Zwifters out there. Is that what someone on Zwift is called?! It's sent Helen a bit crazy, she is racing on there loads and it has given her a huge incentive to get race fit. She is doing so much hard riding, I don't want to race with her on there as I'm getting dropped. I'm too greedy now and can't hide my weight!
I'm sure I will see some of you on there and the amazing riders who can cruise around at 10 watts/kg. There are some special riders in Watopia!
Have a great end to season everyone.