Collin Chartier revealed his surprise victory in the inaugural PTO US Open came just seven days after a 'massive' IRONMAN training session.
The 28-year-old American triumphed in the Dallas heat after outgunning some of the sport's biggest names, including Magnus Ditlev and Sam Long.
Despite being a real outsider before the race, Chartier showed excellent form to land victory.
Sense of belief
And if this wasn't enough of an achievement, he told the PTO afterwards that he hadn't exactly rested up for the race. 
Last Sunday was a seven-hour day – IRONMAN swim, IRONMAN bike and then a 32km run, all at IRONMAN pace. It was a massive day. 

Collin Chartier
He added: "Basically, if we could pull that off and recover, we could have a great day. If not, save it for Kona." 
Chartier certainly managed to pull it off in taking the biggest win of his career, and although seemingly a longshot, he had been confident beforehand.
He said: "I believed I had a chance of winning today. I knew that if the fatigue settled down – I was having a hip issue – I could win today, it would be possible."
Key moment came on the bike
Chartier kept pace with a breakaway on the bike section, which he felt was crucial to his success.
He said: "I was really pleased with the bike. There was a tactical moment with three laps to go when Magnus Ditlev and Sam Long made a move.
"If you weren't in that move, you were just blowing up the last two laps. There were massive gaps, those last couple of laps on the bike.
"I am really proud that I went and just pushed to be there."
Chartier finished more than 40 seconds ahead of second-placed Ditlev, but couldn't allow himself to relax before the finish.
He said: "You never know you're going to win until you win, so I wasn't even thinking about that.
"It was a special moment to cross the line."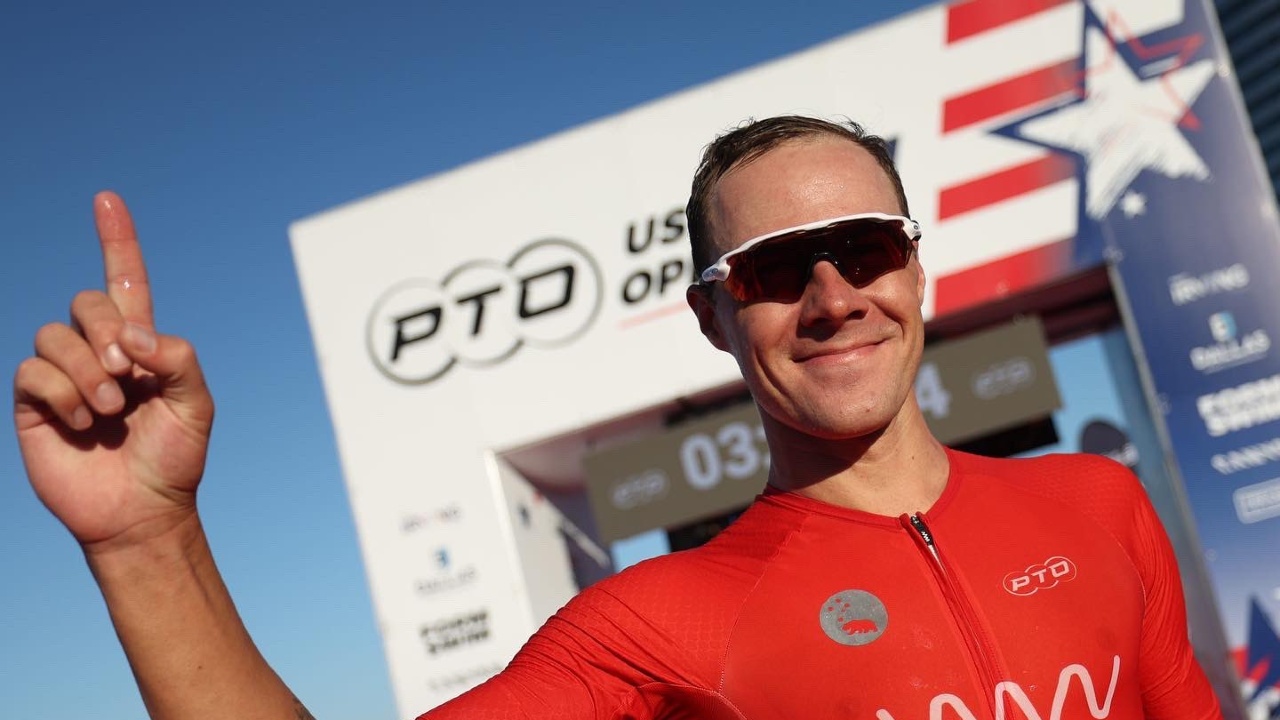 Racing on feel
Chartier added: "The run felt really relaxed. I was really focused.
"I didn't have a watch as it fell off in the swim, so I was blind for pacing. I really homed in on how I felt.
"I was like 'patience, patience, just relax'.
"Then on the last lap, boom, I had to go. I had the energy because I was patient all day."
Chartier also pointed to the impact of training with Lionel Sanders and Aaron Royle in Tucson, rather than a more social life in Girona.
He said: "We're training every day and that's our single focus."