Registration now open for the world famous 2020 Artemis Great Kindrochit Quadrathlon 
Only 200 entries (teams of two) in this unrivalled and challenging Scottish event 
You'll have to move fast to sign up to the 2020 Artemis Great Kindrochit Quadrathlon which is now open. With only 200 teams of two competitors, this is one of the most popular but challenging fundraising events on the planet. Places are notoriously difficult to secure and you'll have to be fast to get one of these coveted slots.
On Saturday 4th July 2020, the stunning banks of Loch Tay will welcome the lucky 200 teams from around the world who will challenge their limits across some of the most beautiful terrain in Scotland.
The 200 teams will embark on an unforgettable  day combining 4 disciplines – swimming, running, kayaking and cycling, with a choice of three different routes (Gold, Silver and Bronze). If you're looking for a real bonding experience, look no further. This challenging day in the Scottish Highlands has all it takes to deliver you and your partner an extraordinary adventure you will never forget.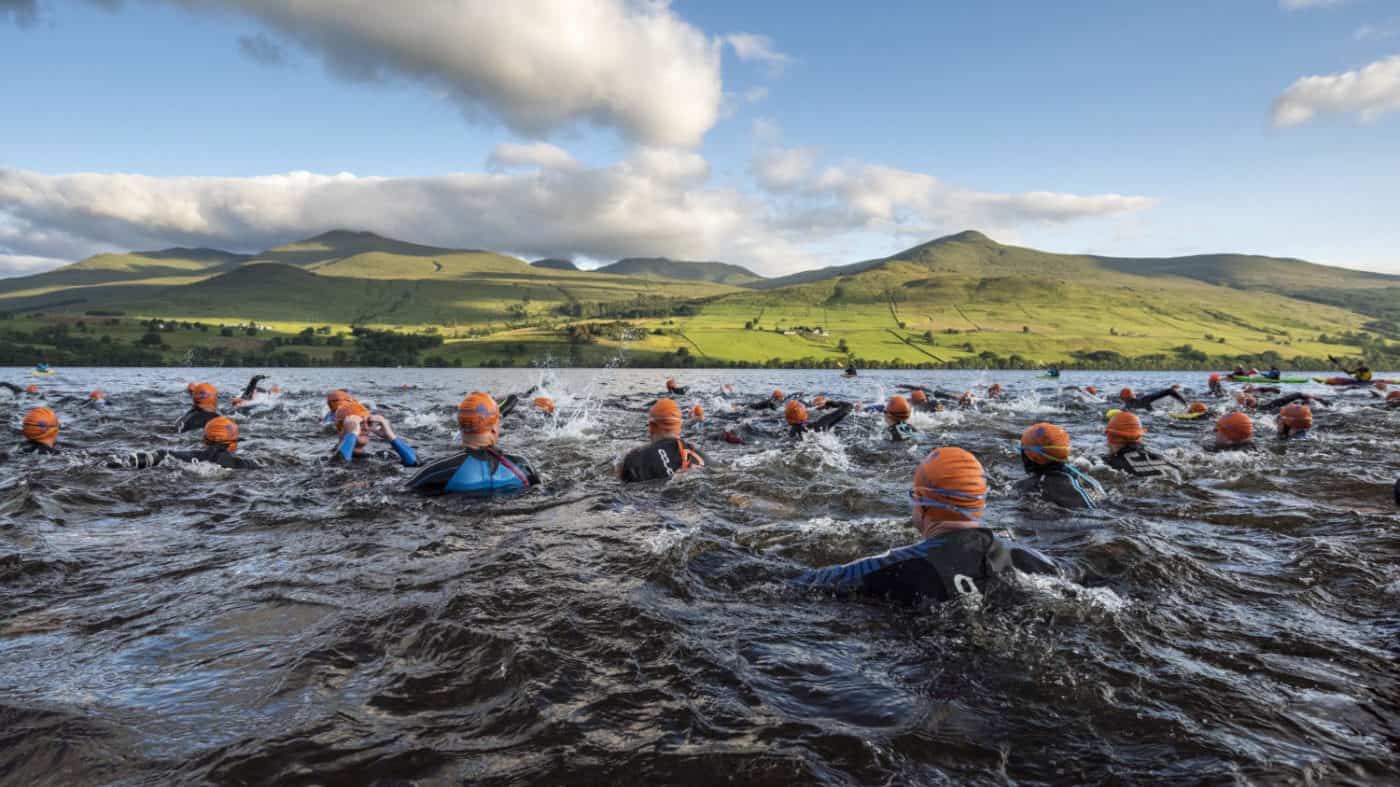 The event is not all about mental strength, fitness and stamina. The organisers have made sure you have plenty of fuel, motivation and fun throughout the day at various points along the course.
Participants can look forward to a lone bagpiper piping them across the atmospheric Loch Tay, a series of hot food stops including haggis and chilli as well as home-made shortbread to fuel you across the 7 majestic Munros.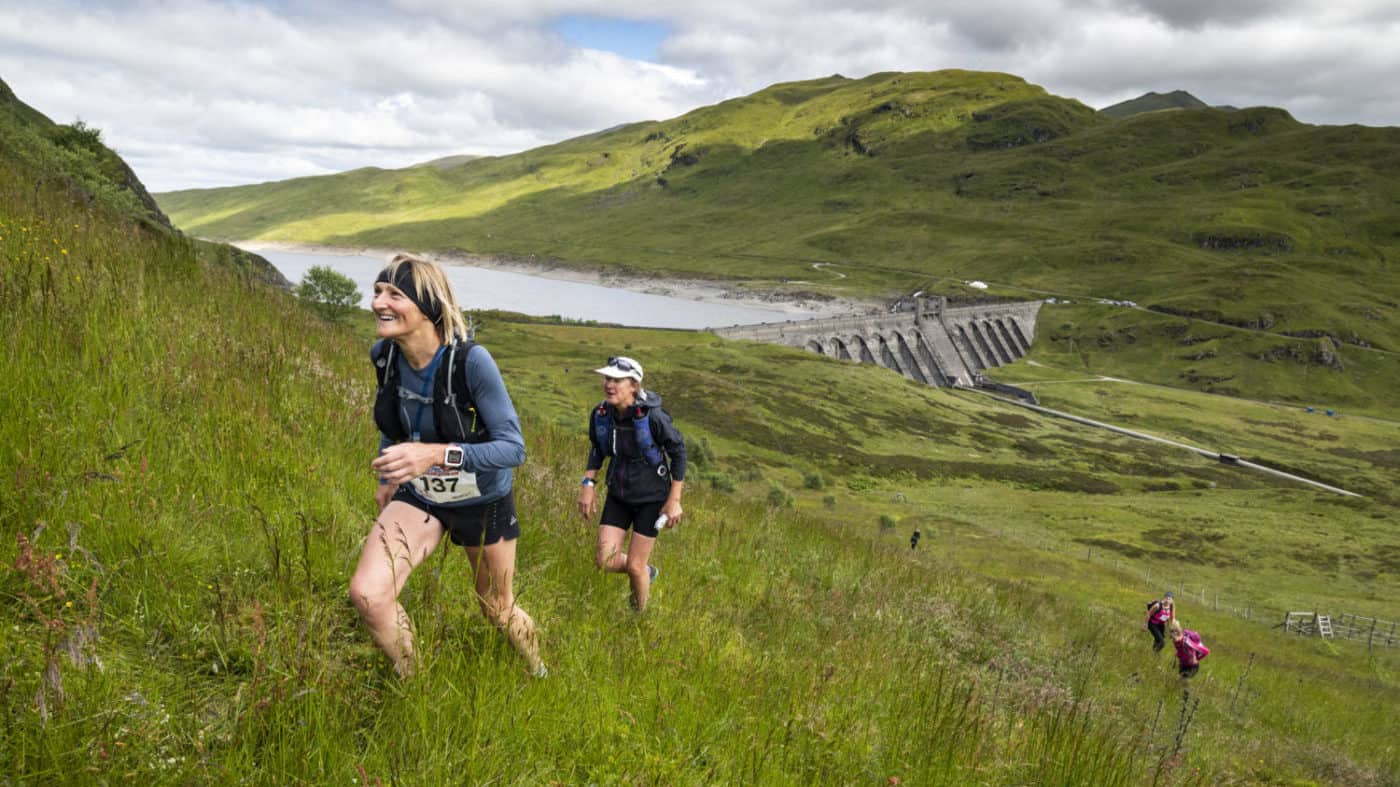 The sight of hula girls (and boys) serving non-alcoholic piña coladas on Bikini Beach after the seven mile kayak is a sight to behold and the fish & chips feed station as you cycle around Loch Tay is guaranteed to be the best you will ever taste.
Triathlon and cycling retailer Wiggle will have some of their bike experts on-site all weekend providing a free mechanical service for participants.
Crossing the finish line after a long day out with your partner and slicing a watermelon in half with a Claymore sword will be a moment you will remember for a very long time. Festivities continue with a traditional Scottish ceilidh and a dramatic fireworks display over Loch Tay, providing a fitting end to a truly memorable day.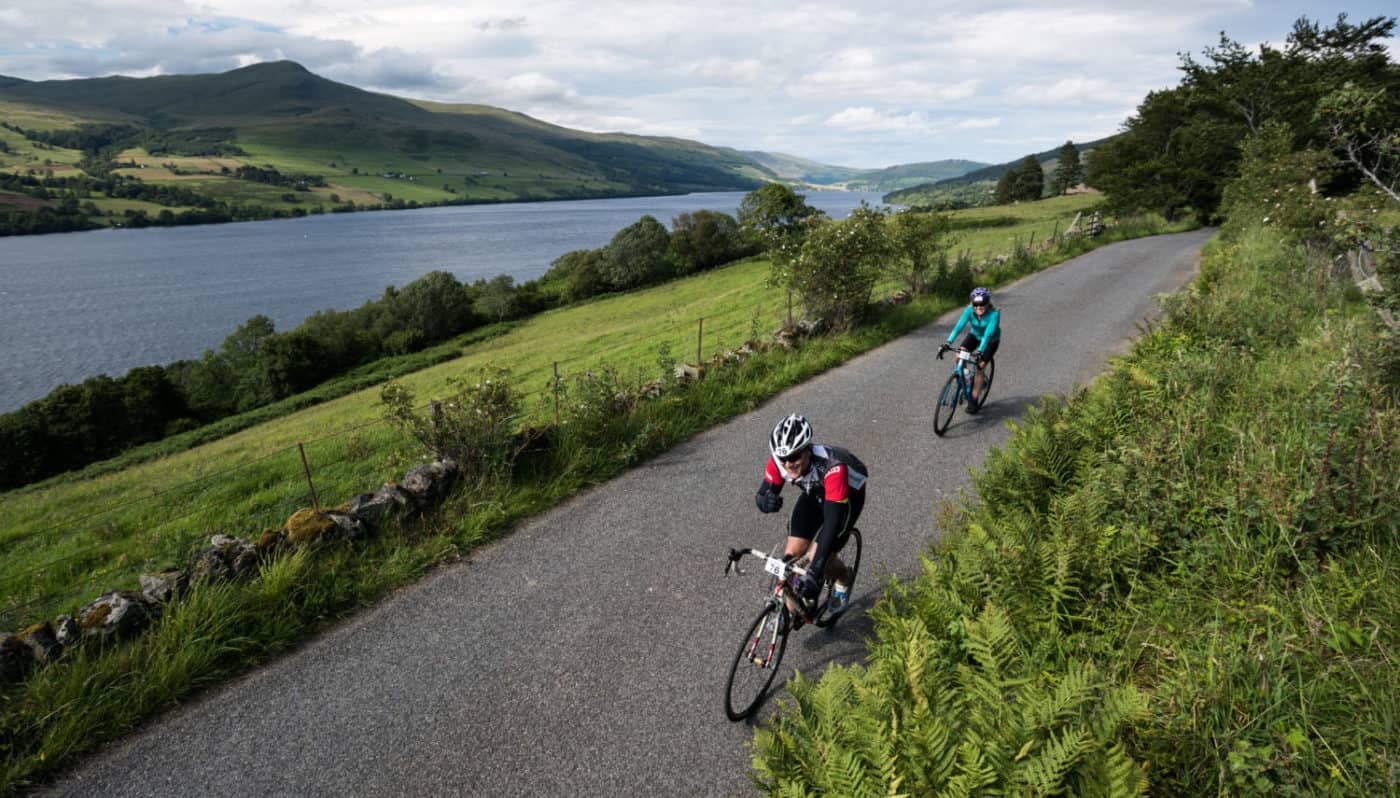 The weekend will be a perfect opportunity for team mates to create unforgettable memories, challenge limits and provide crucial fundraising for the event charity, Mary's Meals, which can feed a child for a whole school year for a mere £13.90.
David Fox-Pitt, MBE, CEO of WildFox Events and creator of the Quadrathlon said: "We are delighted to witness the growing success of an event we created more than twenty years ago. Our aim is to give competitors amazing memories from an unrivaled and truly challenging but fun day out as well as support our very worthy charity".
If you think you have what it takes to complete the Artemis Great Kindrochit Quadrathlon and want to share this incredible adventure with your best friend or work colleague, don't think twice – sign up now.
Race organiser – WildFox Events – limits the event to 200 teams for logistical and safety reasons. Registration opens today and the event is expected to sell out in days so you'll have to move fast. www.artemisgreatkindrochit.com