Brand new Off-Road Triathlon from Eventrex
If you've ever wanted an excuse to try an Off-Road Cross Triathlon, then check out this new race from Eventrex.
Pippingford Park in Uckfield, East Sussex will be the host to the first TrailX Cross Triathlon from Eventrex Sports Events on Sunday 9th September. With two distances on offer, a course that has been specifically designed to accommodate both first timers and experienced athletes – plus what appears to be an absolutely stunning venue, what's not to like?
Given the increasing traffic on the roads – not to mention the pot holes – it is surprising that the off-road format of the sport hasn't captured the share of the market that all logic suggests it should. This looks like a great option – and clearly the organisers have put in lots of thought and preparation for the event (a point-to-point, three lake, 'uphill' swim (!) for example), and the short video above gives an excellent insight into what you can expect on race day.
---
Pippingford Park to play host to the inaugural Eventrex Cross Triathlon
Eventrex Sport Events are proud to announce the TrailX Cross Triathlon hosted at Pippingford Park on the 9th of September 2018. The course is totally off road; an open water swim followed by a mountain bike and run course full of challenging climbs and fun descents that will have you grinning from ear to ear!
Details
Pippingford Park covers nearly 1000 acres of woodland and heathland with three long lakes hidden in the bottom of the valley providing a perfect playground for off road multisport.
We're offering two distances for 2018:
'Full Fat' – 1000m point to point swim / 24km mtb / 8km trail run
'Sugar Free' – 500m point to point swim / 12km mtb / 4km trail run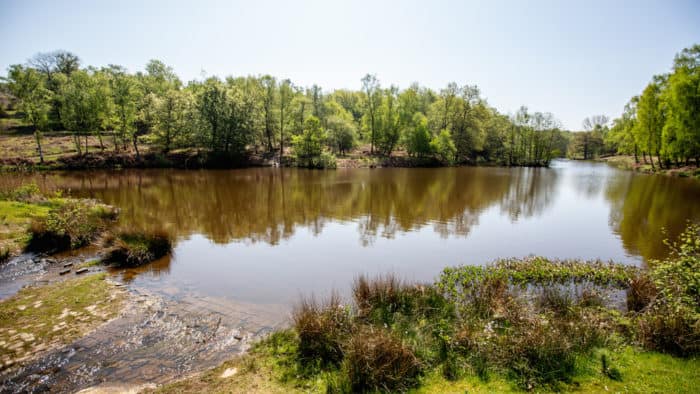 Swim
The arrangement of Pippingford's lakes enables us to have a point to point swim along three of the lakes, there will be three short carpeted runs between each lake and up to transition – this does allow us to have the world's first uphill triathlon swim (approx. 12m of elevation!) The shorter distance will cover just two of the lakes.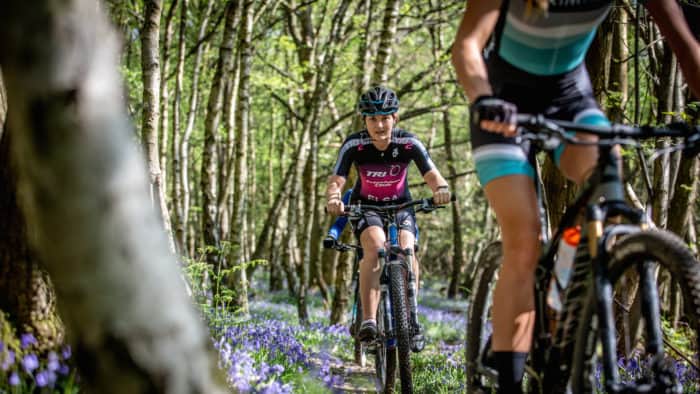 Mountain Bike
Pippingford Park has previously played host to the Southern XC MTB series, the Southern Enduro series and the National MTB Marathon championships, so we have plenty of singletrack available! However, we want the course to accommodate everyone, from first timers to world champions; we've designed a rolling course to entertain everyone, the faster you go the more technical it'll get! We're aiming for around 50% singletrack, 25% double track and 25% gravel track to make overtaking opportunities stress-free and plentiful for everyone. The longer distance will cover two laps of 12km, with the shorter distance just one lap.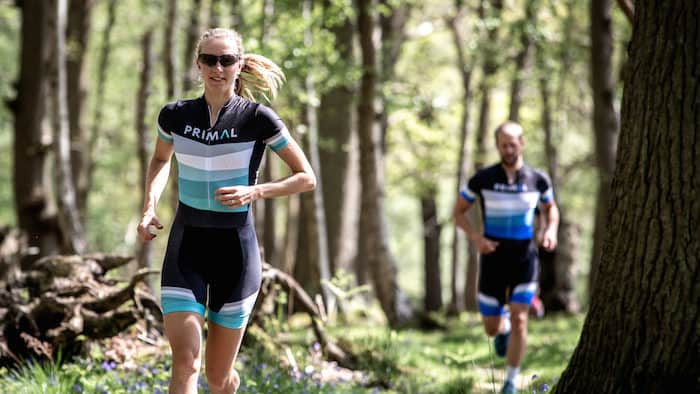 Trail Run
From transition, competitors will climb steadily through a twisty woodland path, before heading over the open meadows towards the Manor House. From there racers will head down the hill into and out of the woods towards the finish. 'Full Fat' competitors will complete two laps, with 'Sugar Free' completing one lap.
All finishers will be rewarded with an Eventrex medal.
All Category winners will receive some excellent prizes from our supporting sponsors.
 *** Entries are already open, with an earlybird saving offer available until the end of June *** – CLICK HERE
About Eventrex – We live life off-road!
Whether it's Triathlon, cycling or running, all of our events take advantage of the amazing trails and countryside that we have access to in the South of England.
When you join us at an Eventrex event you will be assured of an organised, well run event on courses that are technical but attainable. Everyone is welcome at an Eventrex race. We pride ourselves on being accessible to all and have a passion for offering these sports to all ages and abilities.
For our Cross Triathlon we have enlisted the help and knowledge of Professional Cross Triathletes Doug Hall and Nicole Walters to assist in ensuring that our event is held to the same standard of those across Europe and beyond.
"I'm super excited to help deliver the Eventrex Cross Triathlon, as someone who only races off road these days, the more opportunities to race triathlon at home, rather than travel into Europe the better. The course at Pippingford is excellent, the guys have done a fantastic job of ensuring the course is accessible and fun for all abilities." – Doug Hall.
For more information and entry information please visit: